Alvaro Almanza knows that talent comes from everywhere. Unfortunately, that talent doesn't always get recognized, discovered, or have the means to access the right channels or networks—especially in competitive fields like law. That is one reason why just 5 percent of all US attorneys are Latino, Almanza says. But as general counsel at Kensho Technologies and a leader in the Hispanic community, Almanza strives to correct that disparity: he makes it his mission to support and empower brilliant students and professionals, no matter their background.
A Drive to Do More
Almanza's own family immigrated to the United States from South America when he was just nine years old. His mother had never gone to college—had, in fact, never even finished high school—but still found ways to support the family.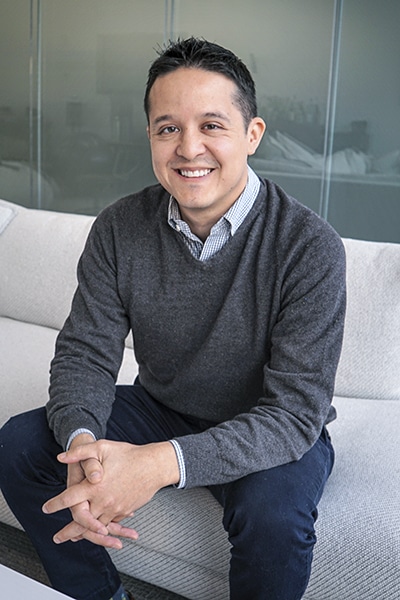 "She taught me the importance of making sure that your family is taken care of and that you're doing whatever you need to do to make sure that those you care about are okay," Almanza says. "She managed to keep us from ever feeling that we were living without. I look back and think about what she had to do to make sure we never had days where we were hungry, and it seems impossible. It's just amazing."
Over the years, Almanza says, he met other immigrants and people whose backgrounds meant that they had endured many of the same struggles his family had. "I started to become more and more interested in government policy and socioeconomic divides," Almanza recalls. "And by the time I was finishing my college degree, I knew I needed to do more to actively help those without means, those from disadvantaged backgrounds."
Finding the Perfect Fit
Despite a profound love for technology and its ability to "enhance any type of business," Almanza did not immediately pursue a career in technology law after graduating from Santa Clara University School of Law. Instead, motivated by an attorney's unique capacity to help others, Almanza began a career as a defense attorney. Within a year, he became a deputy public defender in Santa Clara County and argued and tried cases for half a decade. He also met his wife, a fellow public defender, while collaborating on a complex felony strike case.
In 2014, Almanza and his wife moved to New York City to continue their defense work, a move that (unbeknownst to him) laid the groundwork for his transition to Kensho Technologies. "Our families kept telling us that we worked too much, that we needed to go out and make new friends," Almanza says with a laugh. "So we went out and tried to meet new people, and one of those people was Daniel Nadler, the founder of Kensho. I started talking to him and bouncing around ideas about IP and tech, and I heard his vision for his company. I think we both very quickly realized that working together felt right."
Almanza joined Kensho immediately after the company's Series A investment round, and, along with key guidance from Goodwin Procter, helped bring about its acquisition by S&P Global Inc., which at the time was the largest AI acquisition in US history. Today, Kensho is a multinational, pioneering analytics company whose next-generation financial intelligence products are leveraged by some of the world's most prominent financial institutions.
To continue with this rapid development of innovative products, Kensho needs to be able to recruit top-tier talent. "But sometimes the perfect fit, the most brilliant person for the job, is not from the United States," remarks Almanza. In today's political climate, making sure that those individuals are able to come to Kensho—and stay at Kensho—can be quite a challenge.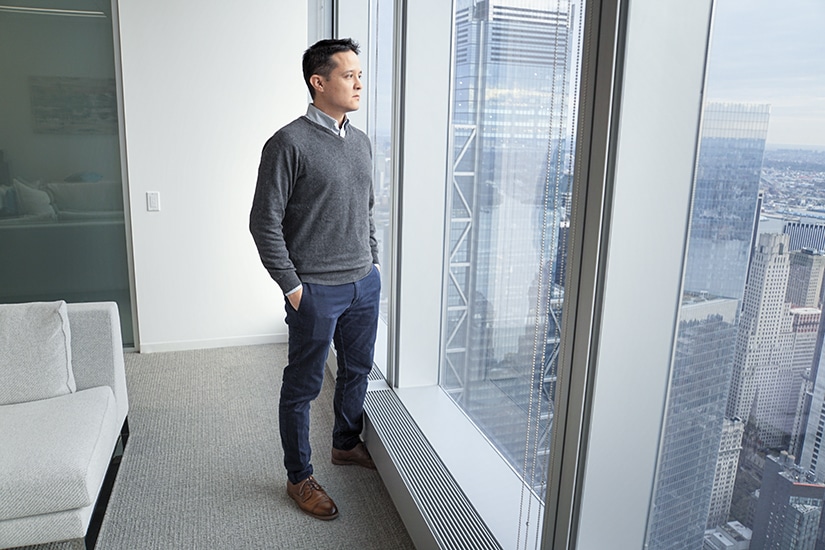 As general counsel, Almanza navigates the "very politically complicated" field of US immigration and works to ensure that extraordinary individuals have the opportunities they deserve. "That's the whole idea of coming to the United States," Almanza asserts. "It takes a certain type of person to make that journey, and incorporating the brilliance of our immigrants has made us the most successful country in the world."
Don't Reinvent the Wheel
Immigration laws may at times encumber Almanza's efforts to advocate for global professionals seeking to join Kensho, but the GC has found other methods of achieving his goal to "do more."
Throughout his career, Almanza has remained actively involved in organizations such as La Raza Lawyers Association, the Santa Clara County Charitable Foundation, Partners for Justice, and the Hispanic National Bar Association.
"I find it inspiring, the way that groups like La Raza enhance and encourage access to both the legal system and law school education," Almanza says. "La Raza Lawyers formed a charitable foundation, for example, to create scholarships for disenfranchised populations to enable them to go to law school, and the [Santa Clara County Charitable] foundation has grown large enough that it now has a self-sustaining endowment."
The students who apply for these scholarships are true superstars, Almanza emphasizes. "We have students that have  crossed the Rio Grande trying to find a better life, they've lost their parents, they've lived in fear of deportation—and despite all of that, they've graduated at the top of their classes and excelled in law school," states the GC.
Especially after all they've already gone through, these students shouldn't have to figure out how everything works on their own, Almanza says. "You shouldn't have to reinvent the wheel. You should be able to get help and learn from people who have already figured out some of the answers," Almanza points out.
Almanza's go-to answer? Stay curious and ask questions, even if they seem like "dumb" questions. "There's a fear that if you ask certain things, you're going to betray your background," he reflects. "It's the fear that you'll ask a question and hear, 'Oh, so you don't know the answer because you're poor, or because you're from this demographic.'"
But Almanza urges the students he works with to ask those questions anyway. "You'll probably hear some negative responses to your questions over the course of your life, but that's not always going to be the default," he says. "Never be afraid to have a conversation or to make a connection because of who you are or where you came from."
---
Goodwin Procter LLP: "We're proud to have partnered with Alvaro Almanza as he spearheaded the execution of a series of significant transactions at Kensho Technologies. More significantly, we are honored to have the opportunity to be aligned with a leader in the legal and tech worlds who embodies the values we hold dear and has such a focus on culture and the importance of diversity in the legal profession." —John Egan, Partner
---
Jeff Goldman Immigration LLP: Looking for the right immigration attorney? Hear this from our client: "Jeff, thank you for helping make this happen. You have changed the life trajectory for our COO and his family, and have measurably increased the probability of success for the company as we grow. For that, mucho gracias!"
---
Wilmer Cutler Pickering Hale and Dorr LLP: "Alvaro is an amazing and dynamic leader. He is decisive, strategic, sees opportunities where others see problems, knows his business incredibly well, and brings an innovative approach to solving the thorniest of challenges. It has been a true pleasure to partner with him and the entire Kensho team." –John Butts, Vice Chair Business Trial Group