The last year has been a big one for TransUnion. In April of 2022, the consumer credit reporting agency completed the acquisition of Verisk Financial Services, the financial services business unit of Verisk, for $515 million.
And that M&A deal comes on the heels of the September 2021 acquisition of Neustar, an identity resolution company with a marketing solutions focus, for $3.1 billion, the December 2021 acquisition of Sontiq, an identity protection solutions business, for $638 million, and, also in December 2021, the divestment of its healthcare business, for $1.7 billion. That's $6 billion in deal-making in just 7 months.
These are mammoth deals, but Alejandro Medina, head of corporate development and M&A at TransUnion, is used to high-stakes M&A work. He's closed on more than 35 deals, including full acquisitions, divestments, and minority investments since joining the company in 2016.
After assuming the role as head of corporate development for Transunion in 2019, Medina has become increasingly interested in what it takes to create a strong global team. He knows a thing or two about excellence in global management.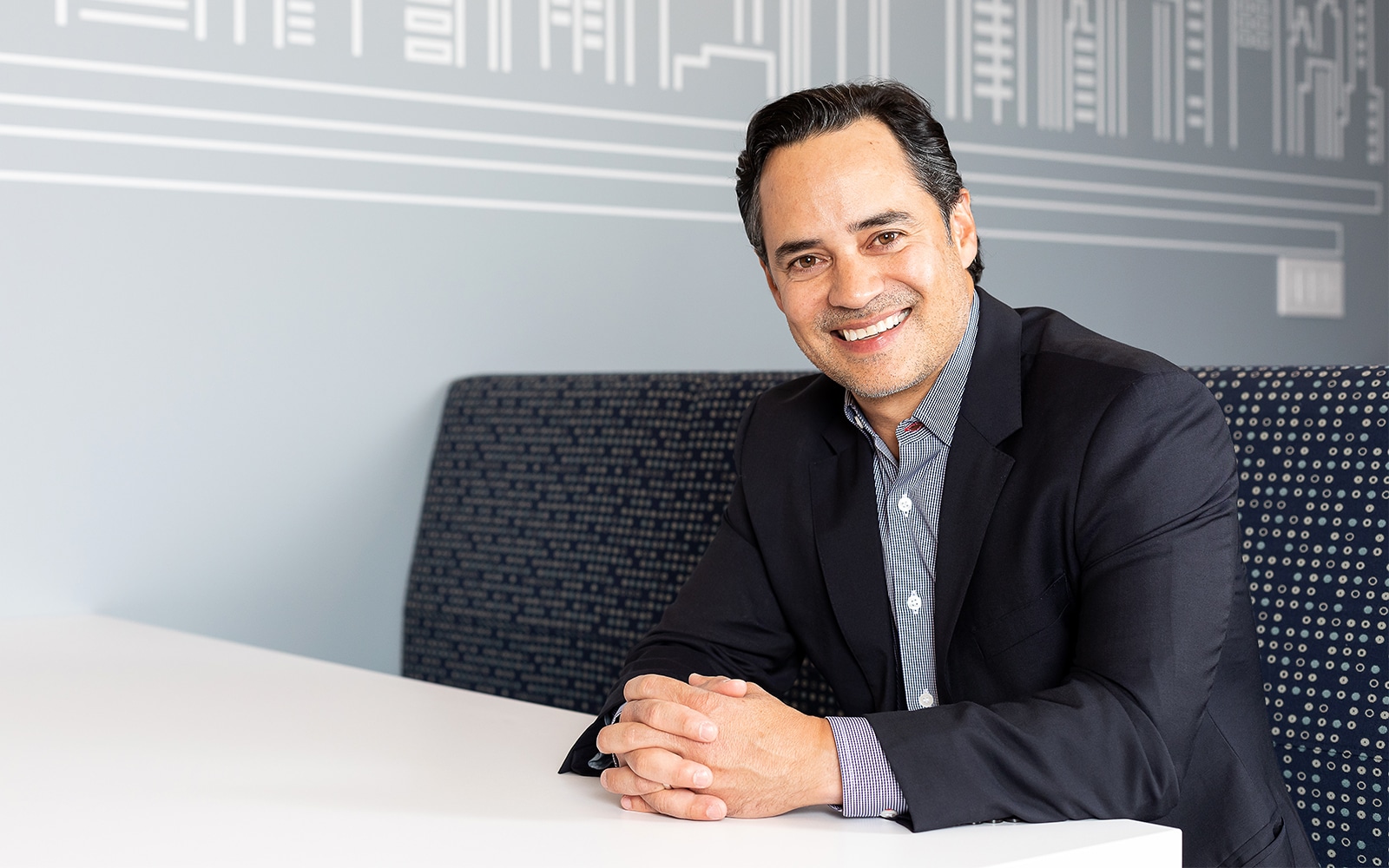 The Colombia native has more than twenty years of experience in driving corporate development, corporate strategy, corporate finance, and management consulting for Fortune 500 companies. The work is global, spanning the entire western hemisphere, Africa, and Europe. Early on, Medina spent nearly a decade at McKinsey, first in Colombia, and then branching out wider and wider.
"Those global experiences really helped me to understand how incredible Hispanic talent is," Medina explains. "We're aspirational, we're committed, we're passionate, we're rigorous, and we're disciplined. I saw all of this incredible talent across the world and couldn't understand why it seemed to be so overlooked in the US."
It's that motivation that has propelled his development work at TransUnion—not just for Hispanic talent, but for anyone whose value has been overlooked or underutilized. Medina says regardless of background, if someone has passion, proactivity, and ownership, along with the right skills, he wants them on his team. "TransUnion supports diversity and inclusion and that aligns with the type of company that embodies my values and what I seek in a workplace environment," Medina explains.
Working globally had consistently challenged Medina to adapt, to rethink his preconceptions, and to be open to new experiences. He says those skills are absolutely essential if one hopes to thrive outside of one's comfort zone.
"I think it's important for those coming to a new environment to understand there are new customs and ways of doing things that aren't going to change because you've arrived," Medina explains. "You capture the best of your essence and apply it to a new environment. You can't just pretend that you're in your home country, that is not how you succeed."
Medina gained experience with adapting to new environments early in life: growing up, he spent time in Europe and the US, changing schools (and sometimes languages) frequently. But his parents helped by instilling him with strong values and building his confidence in his approach to the world, Medina says.
When asked for advice for Latinos who are seeking out global roles, Medina points out the importance of fundamentals that you can lean on when times get tough or unpredictable. Understand your passions, he says, and understand that the path forward may not look the way you imagine it will; you need to become good at adjusting and adapting without losing your aim.
"It is key to identify your point A and determine your point B," Medina explains. "You're not going to find much fulfillment in life if you don't understand what you're working toward. You don't always have to know exactly where that journey is going to take you, but you have to have some kind of guiding North Star."
Finding a direct connection between point A and point B may not always be possible, depending on the circumstances. But according to Medina, creating a strong starting point is key, as are adaptability and ingenuity. There are a multitude of ways to get somewhere, they just may take a little more time or creative thinking.
"That is the same thinking I use at TransUnion," Medina explains. "How do we achieve growth? Organically? Inorganically? We identify our starting position, point A and then we determine our point B, our North Star. Next, you need to pick a path to get there, and there are so many different options available to get to point B. You need to select carefully but know that you may need to adjust along the way given unanticipated changes in the environment or your strategy."
At TransUnion, he's enabled the company to understand the differentiators that set it apart and should be leveraged. The same goes for an individual's journey. Establishing point A is not supposed to be easy: It's incredibly difficult to unite one's passions and talents into one coherent goal. People can spend years in this process, but Medina believes it's worth it.
The executive is also an adamant believer in balance. Those with M&A records as extensive as Medina's are often labeled "deal junkies," dedicated to chasing the high of a high-revenue deal. Medina is not that man, though it's possible that he's simply transferred that energy into other areas. For example, he doesn't consider himself a runner, but he's training for his tenth marathon. "I just like the challenge and what you gain in the process," he says.
But when it comes to his family, Medina draws a hard line between his work and personal life. "If you try to mix work and family, it just creates needless friction and conflict," he explains. "I want to make sure the time I spend with my family is quality time, even if it's not always as much as I'd like. But when I'm there, I'm there 100 percent."