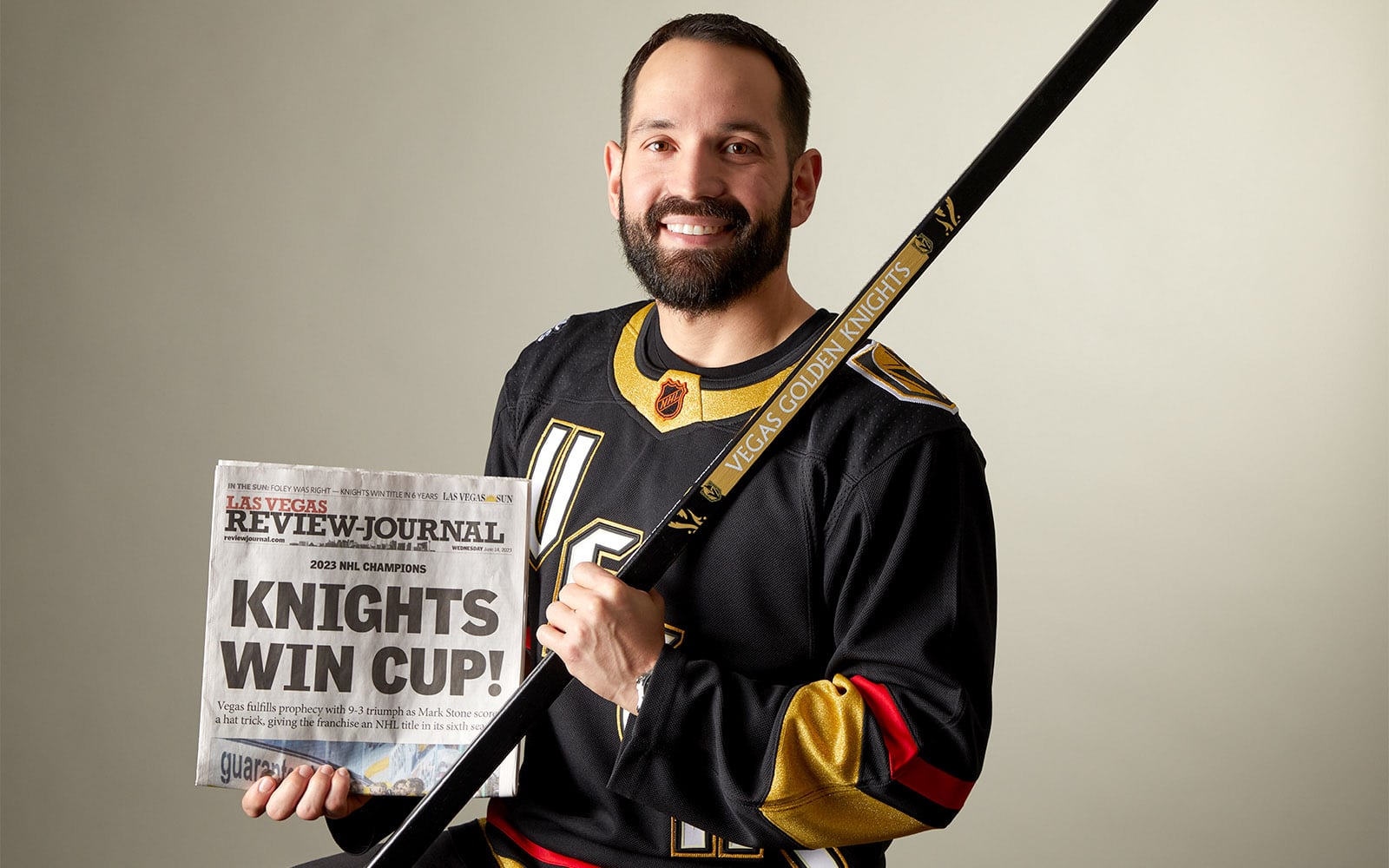 While his college peers were out enjoying the evening, Alain Monroy was already in bed preparing for the next day's physical training session. This foundation in service and sacrifice has stayed with him many years after leaving the university grounds.
As an undergraduate, Monroy spent his summers rappelling from helicopters, climbing mountains, and building a strong foundation in leadership, physical fitness, and discipline as an Army Reserve Officers' Training Corps Cadet. Upon graduation, he joined the US Army, where he became a field artillery officer, an airborne ranger, and a decorated servant leader.
As the son of Cuban immigrants, he is the first in his family to grow up in the United States. At an early age, he developed a love and affinity for sports as many Latino kids do. Little did he know that having such a strong passion for sports would shape his life in many ways.
Growing up in Las Vegas, Monroy and many of his friends had no option, but to root for out-of-state teams since the city had no professional sports franchises at the time. It was not until Bill Foley brought a professional hockey team to Las Vegas that Monroy finally felt what it was like to have a local sports community.
"My life has completely come full circle," Monroy says. "Being back in Vegas after so many years stationed in multiple areas, to not only come home as a fan of the Vegas Golden Knights, but to work for the team, was a dream come true."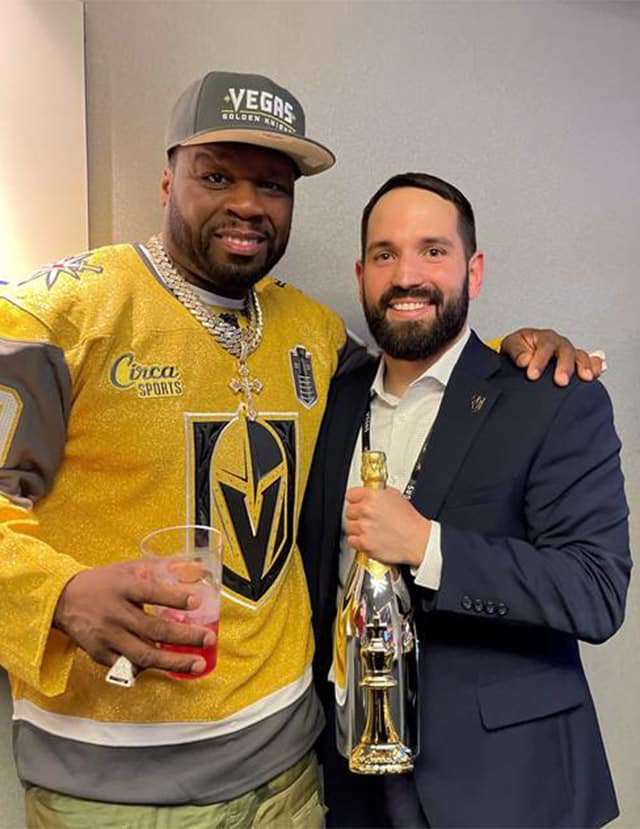 As director of global partnerships, Monroy was responsible for bringing on one the team's most surprising partnerships. The team announced after they won the 2023 Stanley Cup that Curtis "50 Cent" Jackson's brand Sire Spirits signed on as the official champagne and cognac partner of the Vegas Golden Knights.
"Hosting Curtis and his team during game five of the finals as we won the Stanley Cup will go down as one of the most special moments of my life," Monroy reflects.
Working in the sports industry is considered by many to be one of the most sought-after careers in any professional industry. However, it is also known to be one of the toughest industries to break into. "I want to be an example for Latinos and veterans alike to go after their dreams, regardless of how many obstacles they may encounter along the way," Monroy says. In fact, he had no previous sports experience before he entered the industry with a major sports franchise.
Prior experience in the industry was only one of the challenges Monroy faced along his journey into the sports industry. Though he had been a successful military and finance leader, a lot of people discouraged him from pursuing a career in sports. Many teams weren't willing to interview him, until the Vegas Golden Knights took a chance on him—and that paid off.
"It's more than simply being passionate about sports—that's common," he says. "How are you aligning your skills and attributes with your passion for sports to create value for a sports franchise?"
Monroy advises, "Talk to as many people as you can, go to conferences. Go to sporting or other business events. Not as a fan, but with a business mindset to understand what's happening and who you can connect with to share your skills, understanding, and passion for the business of sports. Do your homework, understand your abilities and strengths, and leverage them to inspire others to see how you will make a winning difference. Understand the need to be persistent, politely not taking the first no as the final answer. Persistence, passion, and patience matter."
When he wasn't forming key partnerships or driving successful sports marketing activations, Monroy helped veterans break into the industry via multiple leagues while simultaneously coaching and mentoring transitioning special operations service members.
Today, he leverages those same traits in his new role as director of strategic partnerships at Veteran Benefits Guide (VBG), one of the Golden Knights' sponsorship partners. A veteran-owned and operated company that assists veterans in obtaining or increasing their Veterans Affairs (VA) Disability Rating. The company's mission resonated with Monroy, who understands first-hand the challenges veterans go through as they navigate life after the military.
"Many service members leave the military without knowing how to properly file a disability claim through the VA. I am an example of what the process looks like, someone who went through the process blindly before finding VBG, who successfully increased my rating to 100 percent." he says. "Now, I want to utilize my skills and experience to continue to serve those who've served, while helping VBG lead the way in educating veterans on how to receive the benefits they're entitled to."
Although not a planned career move, shortly after winning the championship, Monroy was hired by VBG to lead its partnerships and sponsorships department. Since he stepped into his new role in September 2023, he's done that and more.
One of his priorities has been to expand the company's sponsorship portfolio and strengthen its relationships with conferences and sports teams in ways that also honor and highlight veterans. Monroy has driven the company towards that goal by helping it serve as a founding partner and presenting sponsor for MCON, an annual event celebrating military culture that'll is held in Las Vegas in November.
"VBG was the first partner I brought on at VGK [Vegas Golden Knights]. The Knights is the only professional sports franchise, to my knowledge, that honors combat veterans during their national anthem on a regular basis, not only on Veterans Day," Monroy says. "It was an opportunity I could not turn down, and I am glad I can still work with sports franchises from the purpose-driven side of the table."