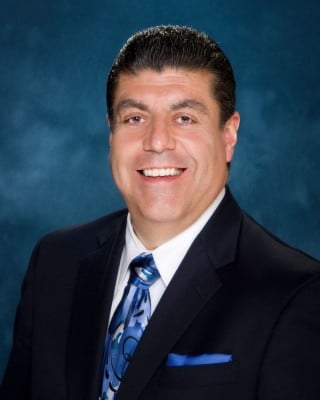 1972: Growing up in the South Side of Chicago, David Ruiz was one of a number of inner-city boys and girls that, despite dreaming big, had odds stacked up against them. Ruiz learned the value of hard work from his father, a Mexican immigrant, who worked 70-hour weeks at a local juice factory to provide for his family.
However, there were a number of people who recognized Ruiz's chispa. One of those people was his eighth-grade teacher, who often sent Ruiz to Saturday detention for extended schoolwork and an occasional basketball game in the gym. Even as a young boy, Ruiz took to heart those lessons in hard work, discipline, and paying for the consequences of one's actions. These lessons later helped guide Ruiz through a 33-year career climb within the same company—a rare feat in today's corporate world. Starting out as a package handler and successfully moving up through a slew of national and global roles for United Parcel Service, Inc. (UPS), Ruiz says he is keenly aware of the importance of mentors throughout his life and now is focused on paying it forward for someone else.
1978: As a student attending the University of Illinois—Chicago, Ruiz was looking for some part-time work to help supplement the costs of his education. Besides pursuing his pre-law criminal justice degree, Ruiz did what so many other men his age do when looking for a good paying job—he went to apply for a job at UPS, and eventually was hired to work as a part-time loader. After graduation, he continued to work part time at UPS along with a handful of full-time jobs elsewhere, waiting eagerly for an opportunity to become a full-time driver for UPS. "I remember my dad saying 'Let me get this straight—I sent you through college and now you want to be a truck driver?'" Ruiz recalls.
1985: Ruiz got his first shot at a full-time management position in 1985, working within UPS' engineering department at 1400 S. Jefferson St. in Chicago. "I was still pretty young and hungry," Ruiz explains. "I would show up at my office at 6 a.m. in the morning ready to work." Four years later, he would be promoted to a manager position in the Chicagoland area.
1994: Promoted again to the division level of the company, Ruiz encountered a possible relocation for the first time in his career, eventually being transferred to South Florida to continue on his managerial path. "I remember telling my dad that I had been promoted," Ruiz says. "He was a man who moved to a country where he didn't know the language. Yet, he found a job and made a home for his family. Seeing my career begin to take off made him very pleased. He would always say, "This is a good thing … go for it."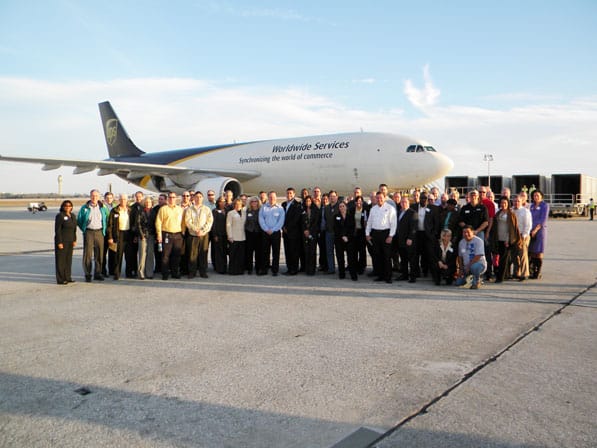 2000: Ruiz was named president of UPS—Mexico and says he enjoyed his time there helping others. "I loved being able to create opportunity for the people there," he says. "It gave me, and my extended family, a real sense of pride."
2005: With his wife and daughter by his side, Ruiz would spend 2005 getting acclimated to his new position in Europe, overseeing more than 28 countries for UPS. "Being there really allowed me to see diversity quite differently," he says. "Whether we look at someone by their race or gender, it was different over there. It was as if they saw and truly understood the strength of diversity. It was an eye-opening experience, both personally and professionally."
TODAY: Named president of the Florida District in 2010, Ruiz now oversees nearly 13,000 employees and over one million packages each and every day. His current role includes overseeing day-to-day operations, community activities, and working with major customers. Ruiz also keeps busy staying active in a number of organizations like the United Way, Hispanic Chamber, the Hispanic National Bar Association, Urban League, National Council of La Raza, and the Hispanic Association on Corporate Responsibility. "I think growing up in a diverse community has helped me countless times throughout my career," says Ruiz. "I have always strived to have a large impact on the community, and I think UPS as a company accomplishes this in a multitude of ways. Yet, the best title I will ever have is that of a parent. It's always about creating a good foundation, and striving to do your best in each and every situation."