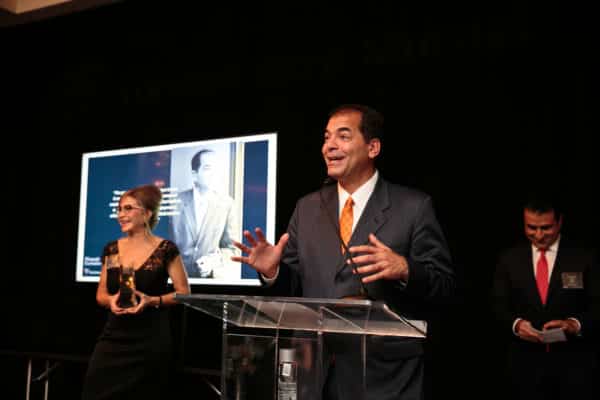 Hispanic Executive partnered with Northwestern Mutual to celebrate this year's class of top Latino business leaders at the 2017 Top 10 Líderes Dinner.
The annual Top 10 Líderes issue, released in November, showcased a carefully curated list of the most outstanding business leaders of the year. The Top 10 Líderes Dinner, presented by Northwestern Mutual, was held on Wednesday, November 8, at the Joule Hotel in Dallas. The event brought together executives from the Dallas/Fort Worth area along with the evening's honorees and a special guest editor for this year's issue.
The 2017 líderes recognized at the event included:
Rudy Rodriguez, Jr., CEC Entertainment
Carlos Sabater, Deloitte
Aleida Rios, BP
Thomas Santiago, Time Warner, Inc.
Karl Gouverneur, Northwestern Mutual
and guest editor, Javier Palomarez, USHCC
"From sports to telecommunications, our ten líderes set the tone for how Latinos are using their positions to influence, inspire, and innovate today's business landscape for tomorrow," says Pedro Guerrero, CEO of Guerrero Howe, publisher of Hispanic Executive. "But success does not happen in isolation. It comes about through preparation, hard work, being at the right place at the right time, and of course, having the right connections that can help guide you, open doors, partner with you on new endeavors."
In addition to the honorees, Hispanic Executive had the pleasure of hosting a vibrant group of exemplary leaders from DFW Airport, Texas Instruments, IBM, Accenture, City of Dallas, Hunton and Williams LLP, and more. Photos of the event are by Jason Kindig Photography.