Tony Jimenez is fearless. He leads a half-billion-dollar tech integrator that serves the biggest government agencies and the top names in international business. But long before there was MicroTech, Jimenez was just a Navy brat from California who had to learn how to navigate the tech world as a Latino.
Jimenez didn't let his minority status prevent him from serving his country with honor for twenty-four years or dwell on the fact that he was the only person of color in his master's program at Webster University in St. Louis. He honed his skills, worked hard, and refused to take shortcuts or make excuses—somewhat unaware that the deck was stacked against him.
"My classmates and peers were all white males who had prepared their whole lives to become IT gurus," he says. "I didn't realize that I was setting a new standard and doing something special until people wanted to know how I had done it."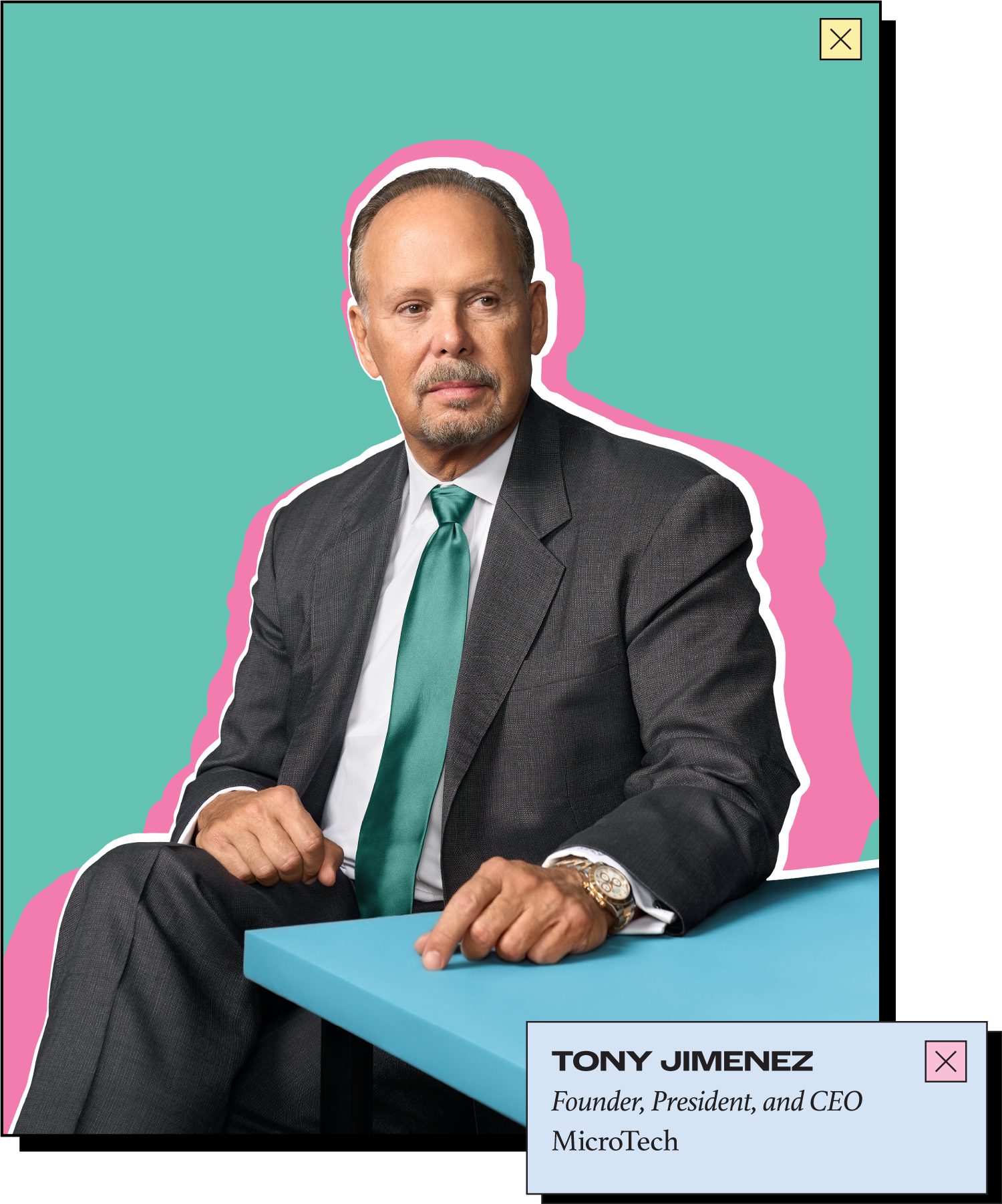 Jimenez had done something special. He had become a trailblazer for Hispanics in IT without realizing he was breaking new ground. "Maybe if I had known, I would have been more afraid," he jokes.
In 2003—after many years of distinguished service in the United States Army where he served in the Military Police Corps, the Acquisition Corps, and attended college on a rare active-duty scholarship—Jimenez retired from the Army and took a civilian job as a director of information technology enterprise solutions at Unisys.
Although he was happy, Jimenez had been thinking about starting his own IT services firm. When close friends argued that he should do it while his IT knowledge and experience were still relevant, Jimenez agreed and decided the time was right to launch MicroTech.
There was just one problem: Jimenez had no money and no assistance. But what he lacked in funding he made up for in passion and ambition. He found two investors, sold them 40 percent of a fledgling start-up company with no clients, and used their seed money to handpick his initial team. "Having two passive owners forced me to be successful right away because I had no other choice. I had a huge incentive to grow the company, and the pressure was on," says Jimenez, who is founder, president, and CEO.
MicroTech was profitable in year one. In year two, it doubled its revenue. It did the same in years three and four. In fact, the company doubled or tripled its revenue and headcount in each of its first eight years.
Jimenez and his team provide network support, telecommunications support, products, services, and solutions to major companies and government agencies. "We do tech, and we make tech work the way it was intended to work," he explains.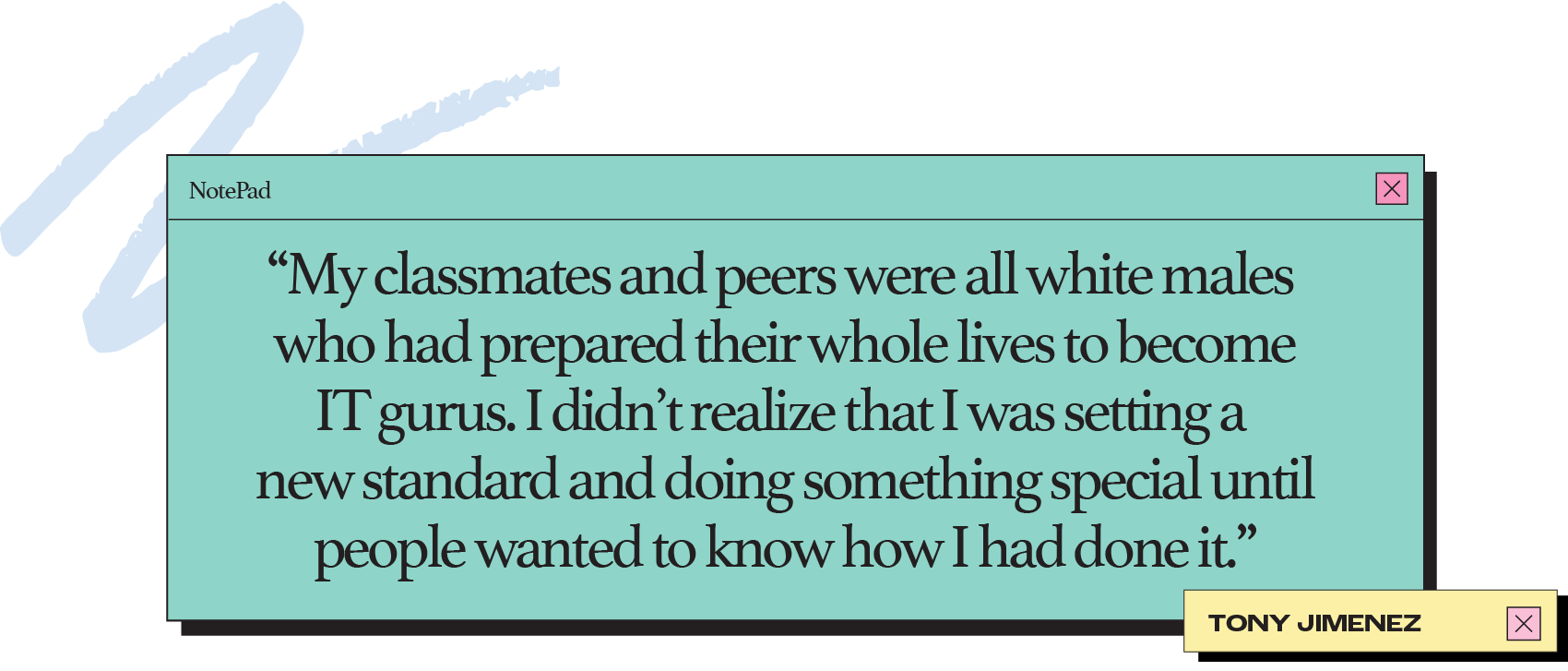 Doing so—and doing so well—sparked MicroTech's early success. By 2015, Jimenez bought out his two partners to take sole control of the operation. Then, he focused more on implementing his vision to expand the company into new areas and win large government contracts.
Before the end of 2020, MicroTech was routinely winning billions of dollars of new contracts from agencies like the Department of Defense, the Social Security Administration, Veteran Affairs, and the General Services Administration.
MicroTech reached unprecedented success under Jimenez's leadership. The large contracts are validating, but Jimenez says he takes more fulfillment in his ability to make a difference in the lives of his employees and the communities they serve.
He first saw this in action after a MicroTech chief operating officer was rushed to the hospital for an emergency operation. Jimenez went to visit his friend and colleague. As he was escorted to the man's hospital room, Jimenez realized something profound. "My little business had provided healthcare that someone could rely on for a lifesaving procedure. I actually started a business that gives paychecks and healthcare and benefits, and that is something special," he says.
Hispanic Executive first featured Jimenez in 2018. Then, he shared his goal of building MicroTech into a half-billion-dollar company in just five years. But as he read his own article, Jimenez realized something. "What started off small was starting to get big and unwieldy. We were in danger of doing certain things we were no longer good at," he says. Jimenez decided to specialize, and he made the difficult decision to downsize and focus on quality over quantity.
Although MicroTech had previously sought to "rightsize," these critical moves helped recalibrate and refocus the organization as it celebrated its fifteenth anniversary. In 2019, Jimenez sold off a division that dropped his headcount from five hundred all the way down to one hundred. Though difficult, it was the right move. "I knew the world of IT was about to change, and I wanted to reposition us to focus on emerging services like cybersecurity, cloud computing, and data center migrations," he says.
Other leaders may have hesitated to make the move, but Jimenez relied on the intuition he honed by leading large technology projects in the US Army and the same ambition he leveraged at the start of his civilian career. Those characteristics compelled him to make the tough call, pivot the business he poured many years into, and fine-tune MicroTech's capabilities to match its client's changing needs.
MicroTech 2.0 quickly emerged. Jimenez not only doubled down on security, cloud infrastructure, and telecom but also built relationships with AT&T, Sprint, CenturyLink, and other major carriers.
At the same time, he polled his government contacts on new trends and accessed critical intel. Those clients were struggling to order expensive equipment and keep up with ever-changing technologies. Jimenez and his colleagues created a new solution by which MicroTech leases government agencies' tech platforms using a managed service provider (MSP) model paid for over multiple years.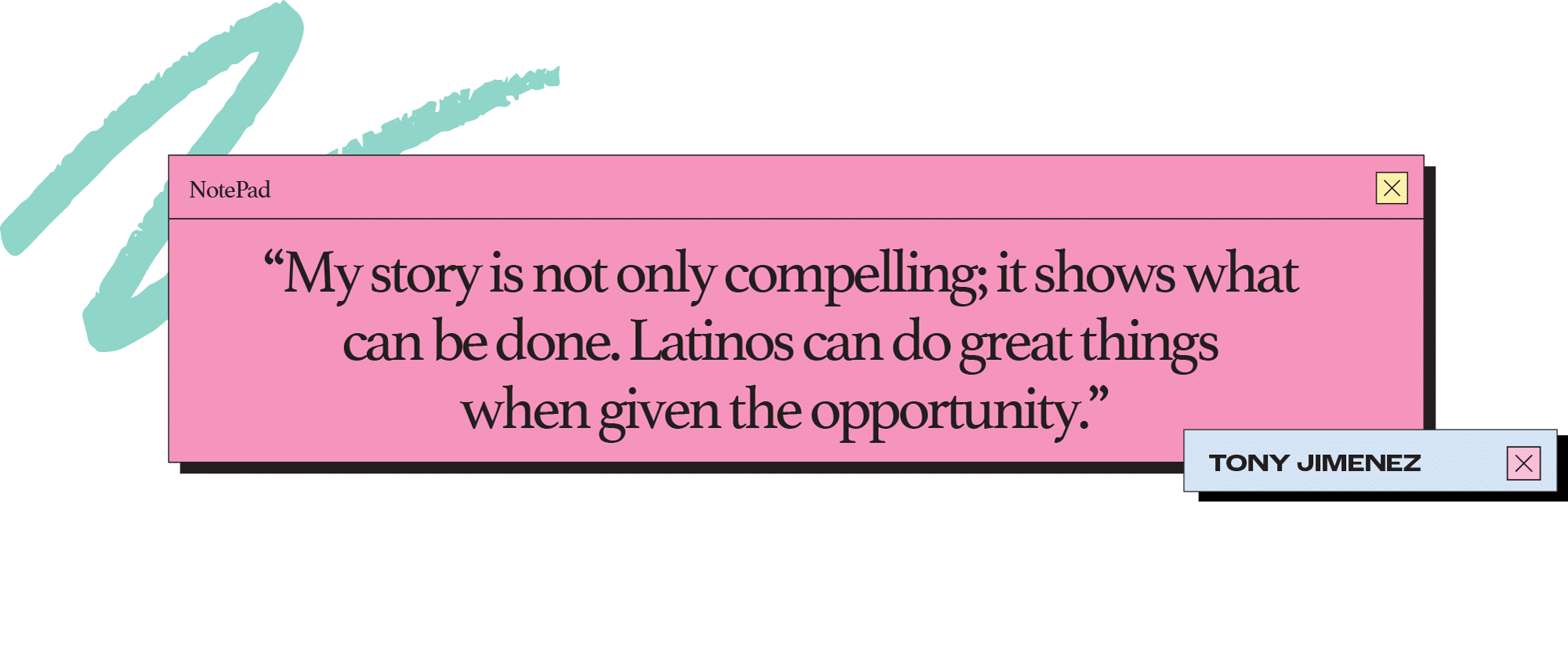 In addition to zeroing in on new business lines, Jimenez and MicroTech have focused on maintaining robust certifications and developing proprietary technologies. The company's on-premises private cloud platform uses six patents that Jimenez and his employees developed in-house. "It's truly unique for a minority-owned tech company to be able to accomplish something like this, and I'm very proud of our team," Jimenez says.
MicroTech is CMMI (Capability Maturity Model Integration) Level 3 appraised for both services and development and has ISO (International Organization for Standardization) 9001, 20000, 27001, and 20243 certifications. These certifications are usually reserved for major players like IBM, SAIC, and the world's other massive IT companies.
Much of this was made possible by a calculated risk Jimenez made two years earlier. "We did something no small business in its right mind would do," he says. In 2017, MicroTech decided to compete for one of several $50 billion General Services Administration (GSA) Enterprise Infrastructure Solutions contracts to modernize the large agency's telecommunications and IT networks.
Doing so required the company to complete and submit a 950-page technical proposal to prove it had the ability to manage a robust contract for the GSA. The cost to submit the bid was more than $2 million. "You're gambling that you're going to win, and if you don't, you've thrown away a lot of time, energy, and money that you're not getting back," Jimenez says.
At the time, MicroTech was doing $100 million in annual revenue. To win the contract, it would have to go up against large telecom companies like Verizon, which did $130 billion in revenue per year. That's $2.4 billion a week—or more in one day than MicroTech made in an entire year.
MicroTech won one of the contracts. Of the ten contracts awarded, eight others went to global giants like AT&T, Verizon, and British Telecom. MicroTech was one of only two small businesses selected. "Companies like ours don't win billion-dollar awards like that," Jimenez remarks.
Winning the contract is one thing, managing it is another. Jimenez established a wholly owned subsidiary called Defined Technologies LLC just to support the fifteen-year project. He created an entire business within a business complete with a dedicated team of professionals assigned exclusively to the GSA contract. Then, Comcast came calling. In 2021, Jimenez and MicroTech sold Defined Technologies to the media giant for a large and undisclosed sum.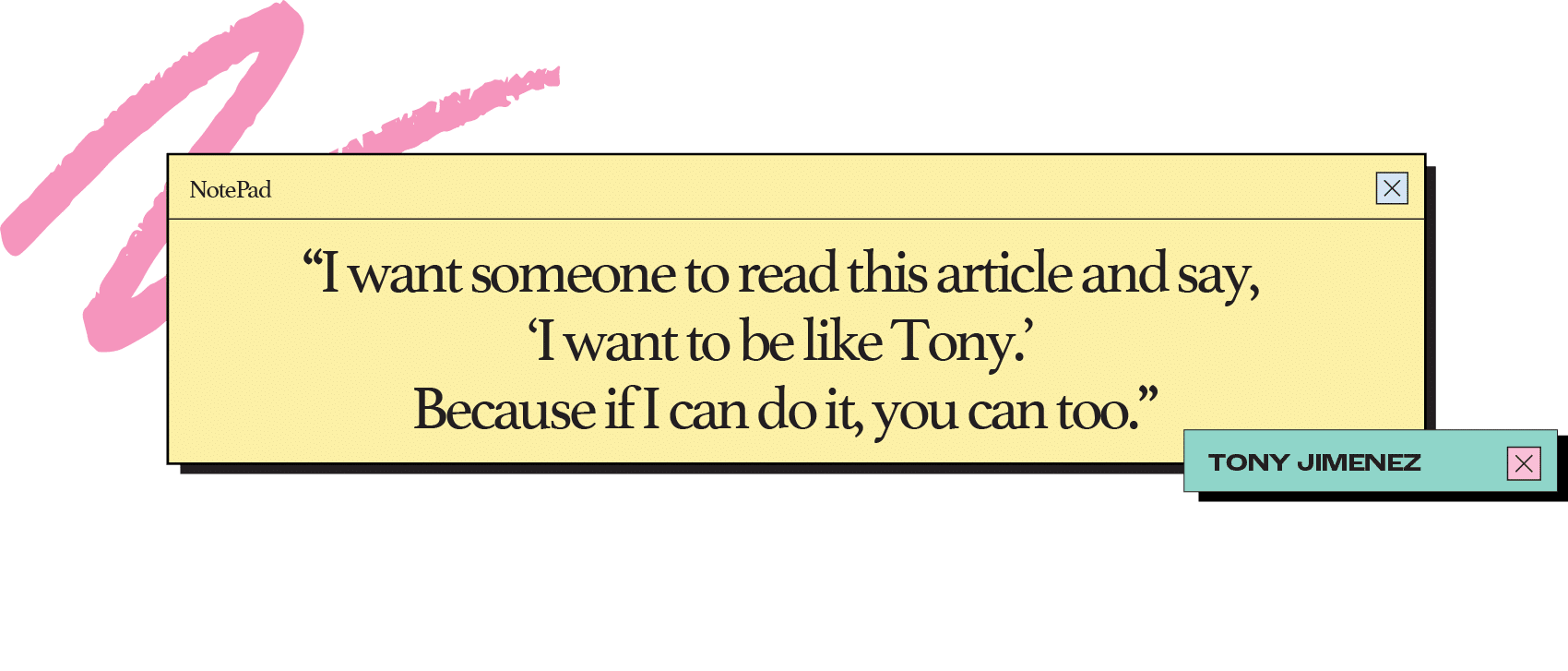 With the sale complete, Jimenez once again finds himself in an interesting position. MicroTech is suddenly smaller than it has been in the last fifteen years. "I might have fewer people working for me right now, but I'm better financed, better equipped, have more experience and my team is as good if not better than it's ever been.
Our ability to do something special again going forward is huge," Jimenez says. MicroTech is currently holding more than $240 billion worth of pre-competed, multiple-award, government-wide acquisition contracts (GWACs), and indefinite-delivery, indefinite-quantity (IDIQ) contracts.
Additionally, Jimenez continues to examine how to best leverage his company's capabilities to meet the modern challenges his clients face. Today, those challenges include poor cloud and network security, weaknesses in mobile devices, and vulnerabilities created by hybrid work structures.
For Jimenez, the past two decades have been filled with hard work, considerable challenges, and undeniable success. MicroTech's leader believes his journey is proof of what's possible. "My story is not only compelling; it shows what can be done. Latinos can do great things when given the opportunity," he says.
After all he's accomplished, Jimenez has several goals for the future. He hopes to continue to provide secure employment and good health benefits for as many people as possible. He wants to contribute to the success of his community. He wants his story to inspire someone else to follow in his footsteps.
"I want someone to read this article and say, 'I want to be like Tony,'" he says. "Because if I can do it, you can too."
---
A Tech-Focused Future
Our first issue of 2023 focuses on exciting new developments in the technology space, putting a spotlight on both the emerging technologies and the revolutionary thinkers behind those ideas.
---