We are living through history, and we all have a duty to help shape it. From our social justice crisis to our health crisis, economic crisis, and a democracy crisis, important events that each, on their own, would be seismic are now occurring in synchrony. They are also unfolding with wholly justified haste and urgency.
This point in time will shape the world for decades, if not centuries, to come.
It's the beginning of a new era and, by consequence, the end of another. What the world is witnessing in real time on the streets of America is a long overdue battle giving shape to this new era. We are looking deep into our country's soul and examining what we want it to look like. This process of self-reflection is certainly uncomfortable, but there is no other way—this is how change happens.
Protests coupled with action gave birth to not only the United States but also protestant religions, civil rights, Stonewall's eventual victory in the Supreme Court, Gandhi's Salt March—and this new era.
Protests have also helped lay to waste the ugly things societies want to throw into the trash, such as the Roman Empire, apartheid, Ricardo Rosello's governorship, the issues resulting in the Arab Spring—and the era we are leaving behind.
The United States is now trying to move forward and address the deep and persistent gaps our power structures have perpetuated for centuries, structures that continue to hold back the vast majority of our citizens. There are many potential catalysts for this movement, but George Floyd's murder at the hands of an authority figure has ignited a spark that will not be extinguished.
Most Americans are hopeful that peaceful protest against calcified injustice and the persistent prejudice targeted at our black brothers and sisters will bring about change. But there is institutional resistance to that change, and I experienced it firsthand.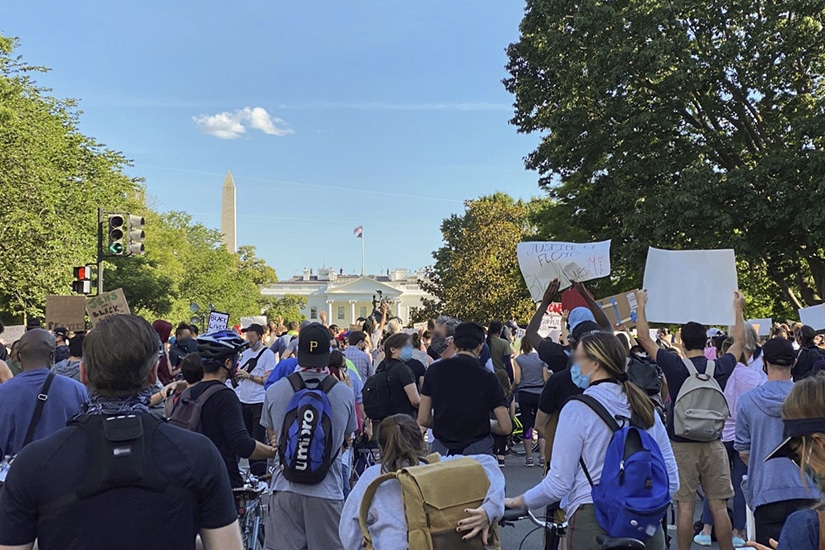 On June 1st, my wife and I were standing in front of the White House supporting thousands of young and beautifully diverse, empowered people as they peacefully and rightfully exercised their first amendment rights. Despite the circumstances leading to the protest, the environment was hopeful and positive, not violent or dangerous. Looting and disorder has taken place, and I strongly condemn such behavior, but that was not the case on June 1st in Lafayette Square.
That fateful day, I witnessed firsthand an egregious abuse of power and force against the American people. It was a show brought to life and orchestrated by the most powerful person on earth as a backdrop for a speech and photo op. But public and worldwide support for such protests—as well as the size of the protests themselves—has only grown in the days since then.
Let me be clear: I am not making a "red versus blue" argument; it's a red-white-and-blue fact that America is always trying to evolve and be better. This is one of the fundamental pillars of our imperfect union and democratic experiment.
If you don't buy my red-white-and-blue argument, that's OK. But based on my conversations with many politically conservative friends as well as statements from figures such as George Will, retired Admiral Mike Mullen ("Our fellow citizens are not the enemy, and must never become so"), Reverend James Martin, ex Secretary of Defense James Mattis, and Senator Ben Sasse, it is clear that what the country needs now is leadership, unity, and calm. The exact opposite is on display.
The business community, from Silicon Valley to Fortune 500 companies and everything in between, also knows that our current path is not sustainable for society. It is not sustainable even when one looks directly at the heart of our economic system—the productive use of private property and capital in a competitive market.
This thing has a name: capitalism. And as most corporate leaders, start-up entrepreneurs, and stewards of capital will tell you—myself included— capitalism is also in need of a reboot, and we have seen that in real time as forty million Americans have lost their jobs, as more than 110,000 have died as the result of a badly managed pandemic, and as our black brothers and sisters continue to be excluded and discarded.
Our planet is crying out for us to slow our roll. Our civic institutions are being eroded and mistrusted. Our people do not get a fair deal. Our world's wealth gap is unsustainable and unhealthy. And our perception of normal continues to shift.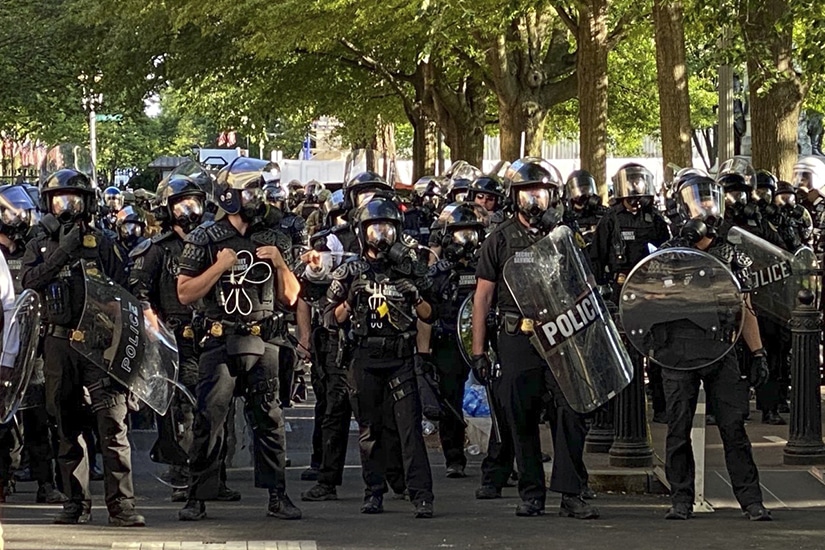 Overt discrimination, implicit bias, lack of access, sporadic opportunity pathways, tribalism, nativism, endless consumption, lopsided healthcare and education, social mobility, and deepened divisiveness—this is what people are fighting against on the streets of America.
The reshaping of our country is in our hands, in front of our faces, right now. America's reboot is anchored in democracy, equality, justice, pluralism, egalitarianism, community, hope, sustainability, opportunity, and prosperity for all. As leaders, this is no time to sit on the sidelines or offer token actions and platitudes. Justice is not political; it's a pillar of society, no matter your political beliefs, as well as a business imperative.
We may be overwhelmed by the convergence of multiple crises, or unsure of exactly what to do, and that's OK. What it means, though, is that you have to ask a lot of hard questions and not pretend to have the answers.
This is when leadership matters. This is when values matter. This is when honesty matters.
Let's all do our part to move our communities, businesses, and the country forward. Movement is about action.
So act.
---
The views expressed in this article are those of the author and do not necessarily reflect the position of Hispanic Executive or Guerrero Media.
---
Javier Saade is the founder and managing partner of Impact Master Holdings and venture partner at Fenway Summer Ventures. He is chairman of the board of a Rothschild- and Presidio-owned financial services firm and serves on the Board of Trustees for both The Nature Conservancy and The Organization of American States' Pan American Development Foundation. Javier also holds seats on the Global Board of Advisors of DocuSign, the Corporate Social Responsibility Board of Univision, and the Board of Advisors of Harvard University's Arthur Rock Center for Entrepreneurship. He is a founding member of Fast Company's Impact Council and a member of the National Association of Corporate Directors (NACD) and the Latino Corporate Directors Association (LCDA).