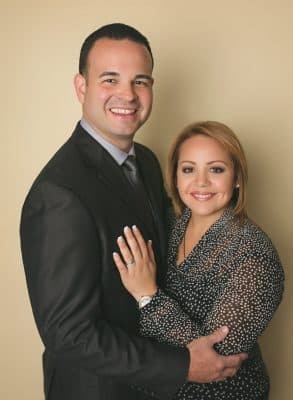 Family has always been the most important thing for Florida chiropractors, Doctor Nayda Nuñez and Doctor José Cadavedo. It's why they chose to open their own practice in 2008 and why they return to Puerto Rico, where they both grew up, several times per year. They were each just launching their careers and working in other practitioners' chiropractic offices when they realized they wanted to start their own business to accommodate their changing lifestyle and allow for more flexible hours. The married couple has three children ranging in age from 3 to 19.
"Family time is vital for us to manage. One of us works, and the other takes care of the kids. If one kid gets sick, one of us can stay home; if there is a soccer game or a school event, we can be there with our kids," said Cadavedo. "The time management is priceless."
They both grew up in strong families. Cadavedo has two sisters and worked in his father's deli as a young man, doing everything from washing dishes to tending bar. Nuñez, the oldest of five sisters, absorbed lessons from her parents' woodworking business. She wound up being the first in her family to graduate from college. Both reflected back to their roots when opening their practice, Integrated Chiropractic.
"We come from family-owned businesses, and we knew we had to work hard through the process," said Nuñez. "At the same time, we knew the importance of spending quality time with our family and not to get involved in the craziness of working all the time."
The couple met as college students at Universidad de Puerto Rico in Ponce and moved to New York to obtain their doctorate degrees in chiropractic medicine (they both also became certified acupuncturists there).
Leaning on their small savings, getting help from family members and even going into debt for a bit, they were able to open their doors in 2008, working tirelessly to build up a clientele.
"We started handing out cards and talking to everybody," said Cadavedo. "Being involved in the community, in sports and church, we were building relationships."
The pair has relied on their financial advisor to help them make sound decisions about their finances since they first opened their business.
"Saving is very important. It has been very helpful in giving us some discipline, organizing ourselves for events like purchasing our first home, our first business property and for the rainy days or emergencies," said Nuñez.
"Even though we are professionals, we needed to get financially smarter; and our financial advisor definitely guided us through the process and still does. If you don't know how to manage money the smart way, you need to get educated and trained in how to do so. You have to learn about investments and invest your money the right way."
Learning about investments has made the couple passionate about financial planning. In fact, their 19-year-old son has already met with their advisor to get a jump start on his future. Their other top advice to young people: "Don't forget your roots," "Educate yourself" and "Don't let pride stop you from seeking out the help of other professionals."
Business continues to boom. The couple added another practitioner to work in their chiropractic office to keep up with the demand, and they might be looking to add more staff or to expand to a second location as the children get older. They each reflect back on their shared journey thus far with joy.
"I'm proud and blessed," says Nuñez. "My parents always taught us that we had to work hard for what we want and to be honest, foremost. We really want to be pioneers in the health field as well as in the Hispanic community."
Adds Cadavedo: "I'm very happy and content." As for their relationship as both husband-wife and business partners, Nuñez and Cadavedo would not have it any other way.
"When something happens, I'm always looking to get her opinion or vice-versa. Of course, we have little disagreements; but if we agreed on everything, it would be boring. We're good together, and I'm super grateful for what we have," said Cadavedo.
"People always ask us how we can stand each other when we see each other at work and at the house," laughed Nuñez. "For us, it's a no-brainer. We have our work space and then we go home, and we make every decision as a team."
The couple's hard work is paying off as they're building a better life both now and for the future, always with the most critical component in mind: family.
"My parents always taught us that we had to work hard for what we want and to be honest, foremost. We really want to be pioneers in the health field as well as in the Hispanic community."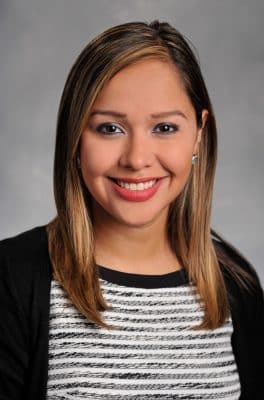 Doctor Nuñez and Doctor Cadavedo work with Northwestern Mutual Financial Advisor Sindy Canizales. When Sindy helps clients plan their finances, she typically recommends the following:
Set goals: When you know where you want to go, it's easier to figure out how to get there.
Build a financial plan that protects and grows your wealth: Investing your way to wealth is only one part of the equation. If you aren't protecting your income with life insurance and disability income insurance, your family is at risk if something happens that prevents you from earning the income that will fund your financial plan.
Review your plan regularly: Financial planning isn't something you get set and forget. Your life will change, and your financial plan should change with it. It's important to meet regularly with your advisor in order to update your plan as needed.