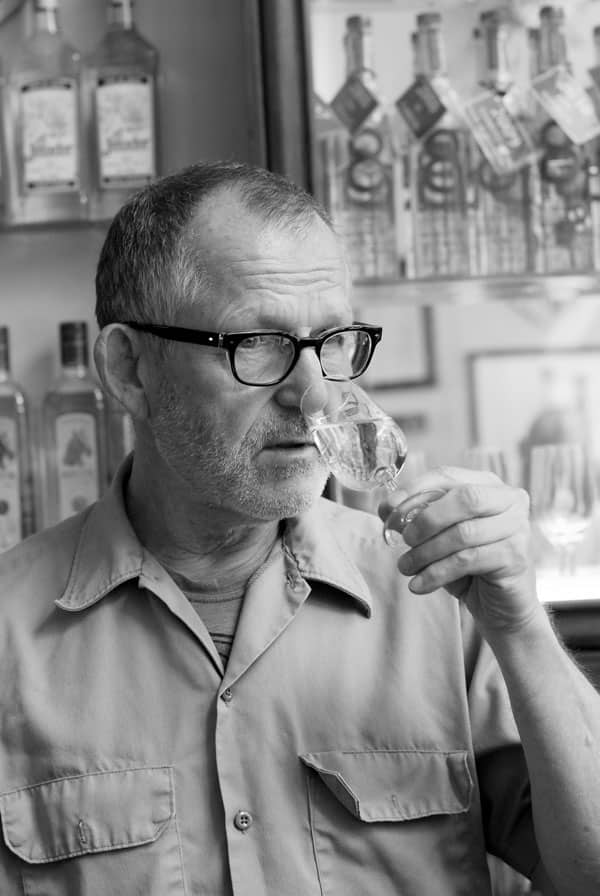 What comes from your heart is more important than what comes from your head," Tomas Estes says to his bartenders and waitstaff during an afternoon tequila training session at Cafe Pacifico, one of the three Mexican restaurants he owns in London. The group of young and eager employees watches intently as he talks and passionately gesticulates. Estes makes an effort to know every employee's name—perhaps that's why they greet him with huge smiles, handshakes, and hugs when they see him in the restaurant throughout the day.
Over the past forty years, Estes has opened eighteen bar and restaurant properties from Amsterdam to Sydney and cocreated Tequila Ocho, an innovative brand inspired by the wine making process. He has been appointed Mexico's official tequila ambassador to Europe and published a highly revered book, appropriately titled The Tequila Ambassador, that is selling for eight times its original price on Amazon because it's so highly in-demand.
Growing up in East Los Angeles, a city that is home to the second-largest population of Mexicans after Mexico City, Estes was introduced to Mexican food and culture at an early age. As a teenager in the '60s, he would sneak over the border to visit Mexico. "Compared to LA," he says, "Mexico was full of life, feeling, and soul. I was fascinated with it and all the forbidden fruits it offered."
After getting a degree in education from California State University, Long Beach, Estes became a teacher and used his summers to travel. During a visit to Amsterdam, he fell in love with its radical liberality. He remembers feeling like Amsterdam was a place where he could learn a great deal about himself and decided he wanted to live there one day. He needed an idea to support his dream, and his mind naturally turned to a venture involving his love for Mexico.
"I saw a hole in the market and decided to open up a Mexican restaurant in Amsterdam," he says. In 1976, he rented a "not-so-nice" space right on the edge of the city's De Wallen red-light district and fixed it up with the help of his former wife (who became his business partner), a past student, (who became his chef), and friends who helped his vision become a reality. The restaurant was empty for the first few weeks after opening, but slowly people started trickling in, and it soon became the place to dine in Amsterdam. Celebrities such as Tina Turner and the members of Queen (who received a Gold Record award there) came to experience it. Even Blondie's Debbie Harry once waited three hours for a table.
After his success in Amsterdam, Estes opened up more Mexican bars and restaurants in multiple locations including London; Paris; Cologne, Germany; Milan, Italy; and Sydney. In 2002, a group of forty tequileros (tequila promoters) traveled to London with the then-president of Mexico, Vicente Fox. Estes, who helped plan the trip, offered to host them at his restaurant. During a reception, Francisco Javier Gonzalez García (son of Don Julio Gonzalez-Frausto Estrada, founder of Don Julio tequila) awarded him the title of ambassador of tequila on behalf of the Mexican National Chamber for the Tequila Industry.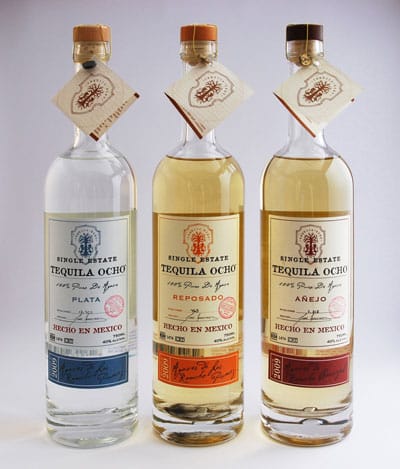 And isn't it only fitting that the tequila ambassador has his own tequila brand? Estes was approached by legendary master distiller Carlos Camarena to create a brand of tequila together. Inspired by the idea of terroir (the French word for natural influences like soil, exposure, and wind, used mainly in wine making), Estes had the idea of using a single-vineyard approach to give batches of tequila a different taste based on where their agave is grown. The result: Tequila Ocho, which launched in Mexico in 2008.
"The approach to making Ocho is very much like slow food," Estes says. "The goal is to make the tequila as agave-flavored as possible—there are no artificial flavors involved." The agaves have come from 11 different ranches to date, giving each batch of tequila its own distinct taste. Camarena likes to say that Tequila Ocho looks to the future, a time in which tequilas get closer in concept to wine.
Estes explains that the tequilas that come from Tequila Valley in the Mexican state of Jalisco are more masculine with an earthy and herbal taste, while those like Ocho, which come from los altos, the highlands of Jalisco, are more feminine with a fruity and floral taste.
Unique-tasting tequila isn't the only good thing to come from this venture with Camarena though. Estes says his partner, whom he visits in Mexico four times a year, inspires him each time. "I might have an appointment scheduled with Carlos for an hour, but it will last all day. That's because he's right there with you when you're with him. It's a much more human relationship than commercial."
Interestingly, the thing that Estes appreciates about Camarena is what Estes's employees appreciate about him. After giving his bartenders and waitstaff an uplifting pep talk at the tequila training, he answers one last question about the best advice he's ever received when it comes to business. A spiritual healer in Portland once told him, "You have gone to Europe for a purpose, to show there's a different way to do business—with love, not fear," and that, Estes says, was the biggest career reinforcement of all.
Talking Tequila
Managing editor of 
HE
 KC Caldwell spoke with Carlos Camarena, Estes's partner. Camarena owns the distillery that produces Tequila Ocho, along with Tequila Tapatío, his more traditional tequila brand.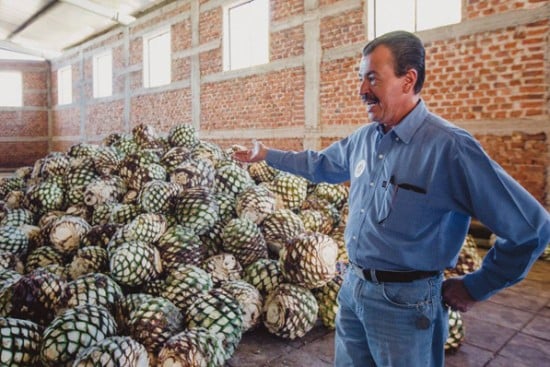 Give us an overview of what your distillery is like.

First of all, the distillery, La Alteña, is completely family-owned, and has been for seventy-seven years. My mother, my sisters, my wife, and I now run the distillery together. It is located in the highlands of Arandas in Jalisco, Mexico. From one distillery we make two completely different types of tequila, Tapatío and Ocho.
What are the biggest differences between Tapatío and Ocho?

Tequila Ocho is more conceptual while Tapatío is traditional. The process of making Tapatío honors the past—it has been the same since my grandfather owned the distillery. Tapatío tries to keep a consistent flavor, a flavor that someone might recognize upon tasting it. With Tapatío, the distillers modify the process to make sure the flavors are consistent.
Tequila Ocho is the opposite and its process looks to the future. It uses the idea of terroir. Tomas and I developed a new way to elaborate the tequila. We use agave plants from different fields, and we don't modify the flavors at all. We instead allow the agave plant to express specific flavors, depending on where the plant was grown. That is what terroir means: letting the flavor express itself depending on where its materials come from. Vintners use this process widely with their grapes to elaborate flavors for wine. In this case, we use it with agave. Every time we use a different origin, we find very different flavors. That is what makes each bottle of Tequila Ocho unique.
How would you describe the flavor of agave?

That is tough. It's like asking, "How do you describe the flavor of a tomato?" Everyone knows what a tomato tastes like, but it's hard to describe the flavor. If I had to describe the flavor I would use words like peppery and earthy, with a hint of caramel. Each plant gives us different flavors, and for Tequila Ocho, we allow those flavors to be expressed.
How does your partnership work with Tomas Estes long-distance?

Basically, I am the distiller. I chose the fields, the plants, and oversee production. Tomas represents the brand globally. He is the public relations person while I am behind the scenes. I make the stuff, and he moves it. I am the producer; he is the
promoter.
How has Tequila Ocho been received?

It has been incredibly well-received, and it is growing at a rate we are very happy about. Last year we had a 50 percent growth rate year-over-year on a global scale, and we're expecting at least the same level of growth this year. We're constantly being introduced in more countries, and the brand is getting a very good reputation. Right now, we're exporting to about fifteen countries, but it is sure to be twenty-five very soon. Our market in Europe is growing more quickly than in the United States, and we're also growing into Asia and Africa. These are not necessarily huge tequila markets, but they are markets in which the brand is appreciated.
When you are at home and celebrating, what is your favorite type of tequila to drink?

All of them. All my tequilas are like my children; I don't have a favorite. I love them all for different reasons. Sometimes, one really excels in behavior and character. Depending on my own mood, sometimes I get along better with one than with another, but I love all of my tequilas—my Blanco as much as my Añejo, as much as my Reposado, as much as any bottle of Ocho. Which I chose really depends on the occasion.