When Susana Pichardo took an accounting class in high school, the concepts just clicked. "It was all very logical," she recalls. "It was easy for me to grasp the concepts and apply them to real-world scenarios." Now, with twenty-five years of experience under her belt, she's the senior vice president of accounting at Convey Health Solutions, a specialized Medicare technology company designed to provide clients with member support solutions, engagement, and analytics.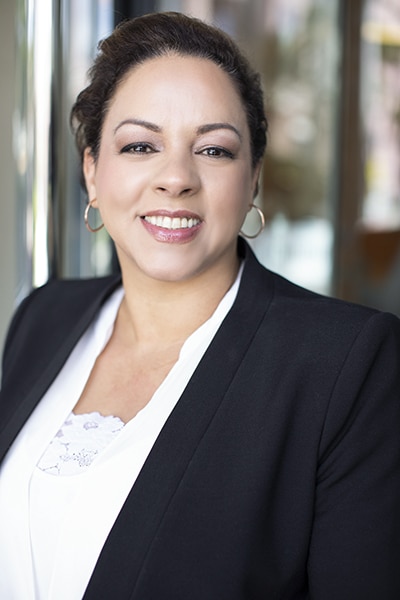 Since joining the company in 2019, Pichardo has worked to create structure and discipline within the accounting department to set it up for future growth opportunities, including acquisitions and a potential public offering. She oversees a team of approximately fifty people, which requires her to stay highly organized and set clear directions. "As accountants, we work from deadline to deadline, so it's a lot of planning, orchestrating with the staff, setting expectations with the C-suite, solving any issues that arise, and figuring out the best path forward," she explains.
Pichardo thrives in her current position, but she had to work hard to get where she is today. She immigrated to the United States from the Dominican Republic when she was thirteen years old. Her father, a minister, was transferred to the States to help get the Hispanic community involved in the church. "I have five sisters, so when my father was transferred to the US, he thought it would be a great opportunity for all of us," she says. "He's self-educated, but he understood the value of education. So having all of his daughters come to the States to get good educations was really important to him."
Naturally, immigrating to a new country as a young child was challenging. In addition to the culture shock, there was also a language barrier. "My mom was a school principal back in the Dominican Republic, so my sisters and I had some experience taking English classes," Pichardo says. "But learning the language was still a big challenge. You go from understanding everything to really struggling."
But Pichardo never let hardships get in the way of her goals. In fact, she used them as motivation to forge a successful career path. "At the end of the day," she says, "it was the quality of my work and my ability to solve problems that allowed me to overcome a lot of the challenges that were thrown at me."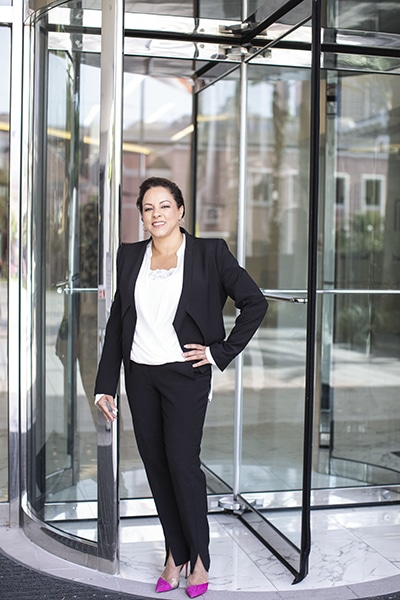 After graduating from Florida Atlantic University, Pichardo secured various finance– and accounting-related positions at companies across southeastern Florida, including Althin Medical, Sunbeam Products, Jarden Consumer Solutions, C3, Biomet 3i, Sheridan Healthcare, and Envision Physical Services. While each position's titles and specific responsibilities varied, Pichardo learned the same key lesson from those roles. "In each one, I found myself taking charge and becoming a leader," she explains. "I've always viewed things from an organizational and problem-solving standpoint, which I believe has really helped me excel."
Pichardo says she's learned two other important lessons throughout her career journey. First, she emphasizes, "if you want something, you can't be afraid to ask for it." In her time at Sunbeam, she says, she was working as a controller in the finance department and learned that the vice president was leaving the company. She was interested in the job, so she asked the company's chief financial officer if she could take over the position.
Pichardo was subsequently appointed as vice president and controller at Jarden, Sunbeam's parent company.
"Asking leadership for a promotion isn't something that women, especially women of color, typically do," she says. "I was even seven months pregnant at the time. However, I was ready for the next step, and I knew that if I wanted it, I was going to have to ask for it."
The second key lesson Pichardo has learned is that it sometimes doesn't matter which industry one works in. She's been in consumer products, staffing, and healthcare, and her skills translated smoothly to each of those spaces. "You can learn the nuances of any industry," she remarks, "but what a lot of people have a hard time doing is bringing forth the organizational discipline and problem-solving skills it takes to run a department. Those kinds of skills work, no matter where you go."
Indeed, the SVP attributes much of her professional success—at Convey as well as at each position she's held previously—to her organizational and problem-solving skills. "I don't shy away from conflict," she says. "Typically at large organizations, when things get difficult, people punt. They punt the task to someone else because they won't want to deal with it themselves. I don't punt. Whether it's brainstorming, troubleshooting, or conflict resolution, I make sure we don't stop until we reach a solution together."
---
RSM's purpose is to deliver the power of being understood to our clients, colleagues, and communities through world-class audit, tax, and consulting services focused on middle-market businesses.