In June of 2012, Sandra Torres moved from Chicago to Milwaukee after being hired by CBS 58 as a multimedia journalist for weekend shifts. Today, she is the co-anchor for Telemundo Wisconsin and continues reporting for CBS 58. While Chicago can never be replaced in her heart, Torres found that the transition was eased by finding pieces of home in Milwaukee, a city she calls the mini-Chicago.
"Milwaukee's got the downtown feel and a lot of new and upcoming restaurants—which is also what Chicago is known for," Torres says. "But it's small in the sense that you can get everywhere within 10 to 15 minutes. I also love the strong sense of community that's here. Anywhere you go—whether it's an event or covering a story—I feel like I run into some of the same people."
The city has adopted her, too. Every once in a while, a member of the Hispanic community will stop her in the store and compliment her on one of her stories. Torres mentions she isn't someone who needs reassurance to feel confident she's doing well professionally, but it's nice to hear viewer feedback.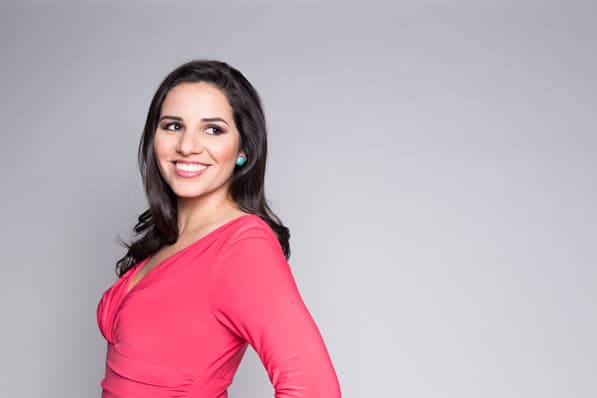 "I get the occasional, 'Oh, you look so much older on TV, but you look so young in real life.' But the best part about getting feedback from strangers is not about how I look," Torres says. "It's wonderful when someone says, 'Oh my gosh, that story you did about the local marine, that was so awesome. Thank you.'" I feel fulfilled to know I'm reaching people on a personal level.
Though being both an anchor and a reporter comes with an unreliable schedule and often 12-plus-hour days, Torres manages to find time away from work to fulfill her other passion: running. After putting in long hours at the office, she likes to escape to her favorite place in Milwaukee, Lake Michigan—or the treadmill during the brutal winter months—for a run. Torres had never been to Milwaukee prior to moving there, but she was already in love with the lake from her time in Chicago. It wasn't until she moved that she realized how beautiful it is in Milwaukee, too. She lives just steps away from it, on the east side of the city.
Torres completed her first full marathon in 2009 with her father, also an avid runner. Growing up, she was a swimmer who actually hated running and didn't get into the hobby until after she graduated college. "I hadn't done any exercise really throughout my college years," she says. "I moved to Chicago right away, and I noticed there was a big running community." She began what would be her marathon training by participating in a mentor program in Chicago. "That's how I fell in love with the sport. I had to train for about five months, and be very disciplined."
Torres trained with the Team M3 Chicago Student Mentor Run program, which pairs mentors with high school students to train for the Chicago Marathon. It was one of the most difficult yet satisfying experiences of her life. But running the long runs beside the students every Saturday motivated Torres to finally tackle the 26.2-mile challenge, and after some pain, she successfully checked it off her bucket list. This year, she hopes to do the half-marathon with her father.
Torres somehow manages to also find time for a little fun in what is known as Brew City—she highly recommends the Lakefront Brewery. "Milwaukee is really a hidden treasure," she says. "People don't realize how much fun it is… I had opportunities to go to other cities before I moved here, but I'm so thankful that I made the choice to come to Milwaukee."
Torres' favorites
HE asked Torres to list and describe her top spots in her new town. Here's her list in no particular order:
REVERED REGIONS:
"There are a few places in Wisconsin, outside of Milwaukee, I've gotten to see as a reporter that are stunning. They are places I totally fell in love with because of their lakes. My two favorite parts are Port Washington, right outside Ozaukee County, about 25 miles north of Milwaukee, and Sheboygan for it's beautiful lakefront."
THREE MILWAUKEE MAINS:
Milwaukee Art Museum
"It's a go-to spot right by Lake Michigan. It's beautiful and something people definitely have
to do when they come here."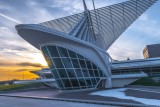 Wisconsin Cheese Mart
The store was founded in 1938 and has grown exponentially, carrying more than 200 varieties of cheese.
Lakefront Brewery
"Milwaukee is known for its breweries. I never liked beer that much, but craft beer has really started to grow on me. I happened to live right next to Lakefront Brewery when I first moved here, so it's my go-to for when people come to visit. I could give a tour if I wanted to because I love it so much. It's definitely a cool spot."