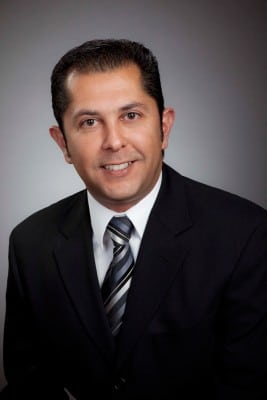 Thanks to having had the opportunity to prove his cultural agility in international experiences early in his career, Arturo Hernandez is now known for being adept in any business environment, on any continent. Hernandez is vice president of global operations at Rexnord Power Transmission.
While the majority of Rexnord's manufacturing plants are located in the United States and Europe, the company also has factories in Chile, Brazil, China, Mexico, Australia, and India, all of which Hernandez is responsible for overseeing. Managing a multicultural workforce with different expectations surrounding employment can be difficult but Hernandez excels in these situations.
"You have to be respectful and sensitive of the local culture, but still guided by the overall values that we expect from any site we have any place in the world," he explains.
As an executive using Rexnord's strategic platform, Process & Motion Control, Hernandez is responsible for overseeing manufacturing for highly engineered mechanical components that operate within complex systems. Including products such as gears, bearings, coupling, and engineered chain, the mechanisms are designed, manufactured and shipped to over 2,500 customer locations worldwide.
Within this framework, Hernandez is also responsible for delivering quality products to Rexnord's clients. He pays attention to global trends in shipping, technology, currency, customer needs, and production in order to stay ahead of industry-wide issues.
"Sometimes in business, it's not just about solving problems," says Hernandez. "Instead, it's important to truly understand the problems and simply ask: Where are the opportunities to improve?" Hernandez believes there improvement is always possible, even within the aspects of the company that are already working well.
With both an engineering degree and a master's in business, Hernandez places great value on both. He believes the two degrees complement each other and empower him to be able to problem solve on a global scale.
"I don't think one supersedes the other," he says. The engineering degree gave him the technical skills to excel as a plant manager while an MBA helped him understand the theory behind the business functions and actions.
Hernandez is proud of Rexnord's work in managing its global manufacturing footprint to fulfill the different needs of regional markets and customers.  As a leader in producing "mission critical" parts for factory lines, the company prides itself on being able to deliver key items in an efficient manner.
"For example, if we have a customer with a mining production line in Chile and they are in need of a replacement part that is only produced in Milwaukee, it is going to take a long time for the part to travel from here to there," says Hernandez. "Local capacity helps eliminate downtime for our customers. We are able to respond quickly to customer needs globally."
Hernandez landed his first job at twenty-one years old, as a quality engineer at Eaton Corporation, after graduating from el Instituto Tecnológico y de Estudios Superiores de Monterrey. Although the Eaton plant was located in Mexico, he worked with people from all over the world.
"That was the first time I realized that people from other places think and behave differently. It made me appreciate and embrace cultural diversity early in my career," he says.
"You have to be respectful and sensitive of the local culture, but still guided by the overall values we expect from any site we have in any place in the world."
In his mid-twenties, Hernandez moved to Poland as a quality manager with Delphi. There, he managed a plant, which posed a new challenge, as his team included people from at least ten different countries. Hernandez worked with everyone to make sure that they were understood and that work would flow smoothly.
"Every time you have a diverse group of people working together, especially of nationalities of such different cultures, you have to be intentional in your planning and communication," explains Hernandez. "To me, that was the most important learning experience."
Since Rexnord is global, it is important that everyone on Hernandez's team gets international exposure. He is passionate about developing leaders within the company and evolving the mindset of his team—from local functional specialists to global business people. He looks for leaders that have either had experience from other countries or people who have worked for large corporations with operations throughout the world. Rexnord is also committed to developing its associates, moving them to different sites around the world.
"There are things about working globally that, if you haven't experienced, you pick up on," says Hernandez. "People start realizing that, for example, if you are going to be talking to your colleagues in China, you cannot be scheduling a big meeting in the middle of the day."
"As part of doing business globally, you are going to need to schedule something really early in the morning or really late at night and one of you will probably be taking that call  in your pajamas," he says, with a laugh.
Hernandez advises people at the start of their careers to explore as much of the world as they can.  "Travel for work, travel for pleasure. You learn a lot just by seeing," he says.
"In the end, competing on a global scale is about ensuring global quality," says Hernandez. "We promise Rexnord standards, regardless of location."