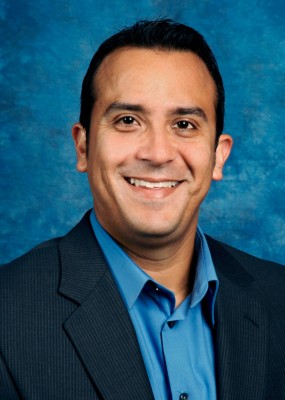 What are your key responsibilities as a multicultural marketing manager?
I manage Unilever's ViveMejor program, which means "live better." It's a consumer-facing platform that I helped initiate four years ago. It's everything from in-store efforts to creating the website (vivemejor.com) where, as a company, we speak to Hispanic consumers with one voice. Unilever's ViveMejor platform has reached millions of Hispanic consumers since its launch in 2007. We've grown our Hispanic database by over 400,000 people, we've seen a 350-percent increase in website visitors over 2010, and gained more than 70,000 Facebook "likes" since November 2010. The ViveMejor program has also partnered with retailers like Walmart and Target. I also work with the shopper marketing team on all Hispanic activations, and with our brands on their overall advertising and marketing campaigns for the Hispanic audience.
How did you become interested in multicultural marketing?
I have always observed what kind of marketing was out there for the Hispanic culture. When I was young, I would watch Telemundo at my grandmother's house and see that the ads on those stations were different from what I saw on ABC, though it was the same product. This always stuck in my mind. Multicultural marketing is my passion, partly because of my Mexican-American background. I also like that it gives me the opportunity to be creative and always work on something new. Although there are fewer set processes when it comes to Hispanic marketing, [since]it's a newer industry, as the consumer landscape evolves, so do the marketing opportunities.
Has being involved with Hispanic Retail 360 benefited your career?
I have attended the conference for the past four years and it's one of the biggest and best conferences for the Hispanic market. Aside from the speakers and the educational aspect, it's a great place to make new connections. In 2010, Unilever sponsored a cocktail hour for retailers to discuss what we were doing in the Hispanic space. We had a great turnout, and it brought about numerous business-development opportunities.
Has multicultural marketing changed over the years?
What I'm doing today is completely different from what we did 10 years ago. Even the consumer has changed. You can see how the industry is evolving with digital media and social media. There are more dollars going into it from companies, and more media opportunities. There are also dozens of Hispanic TV networks out there now, as opposed to a handful when I first started.
What advice do you have for other Latino professionals who want to work in marketing?
I would definitely say "come on in," because it would only benefit whatever company you're joining to bring diverse cultural ways of thinking to the table. However, within multicultural marketing, you'll need a thick skin, because at some point you'll have to defend why you're there. People will ask: "Why should we be allocating Hispanic dollars?" Your job will be to have the answer in clear business-growth terms, and then prove results.