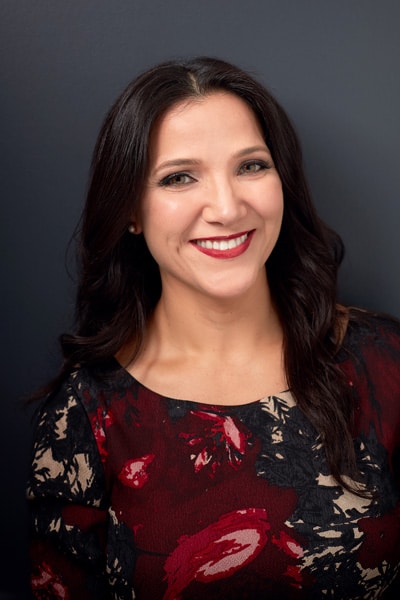 At the start of 2017, Raquel Tamez was flying high. After gaining experience and expertise in various legal disciplines over two decades, she was chief legal officer and general counsel for SourceAmerica, a central nonprofit agency with oversight of approximately five hundred nonprofits nationwide. SourceAmerica reports into a federal government agency and operates under the Javits-Wagner-O'Day Act and U.S. AbilityOne, a $3 billion federal procurement program. Through its network, SourceAmerica creates employment opportunities for persons with significant disabilities.
When Raquel onboarded with SourceAmerica, she inherited extensive litigation in multiple forums as well as criminal and civil federal investigations. During her tenure, WikiLeaks released damning recordings of a former SourceAmerica officer. Commentators also skewered the organization on national television alleging fraud. Tamez helped the organization navigate this challenging and hostile environment and scored several victories in the process. She had an opposing lawyer disqualified for ethical violations. She closed a criminal investigation against her employer. She achieved a successful outcome in the Court of Federal Claims. She maneuvered all other pieces of litigation and investigations toward resolution.
At the same time, she built and lead a high-performing chief legal office composed of various departments and disciplines, and rolled out new enterprise-wide programs such as ethics and compliance, information governance, risk management, and intellectual property. She helped SourceAmerica transform its board of directors and address perceived conflicts of interest.
Then, in January, she received some surprising news. SourceAmerica's CEO said he wanted to go in another direction. He was relieving Tamez of her duties effective immediately.
As Tamez analyzed her situation and the unexpected turn of events, she realized two things. First, she would have to rely on a close group of trusted advisors to help her determine the best path forward. Second, she could take the opportunity of the unexpected chance to rebrand herself. Recently, she sat down with Hispanic Executive to do something most senior leaders don't have the courage to do—talk openly about what she has learned during one of the most trying times in her career.
A job loss can be devastating. What's the most important thing to do in the first forty-eight hours?
The first day is pretty raw and sobering. It's easy to follow the rabbit hole down to a bad place, but picking yourself up and rising from the ashes requires a lot of work. You have to make that mental adjustment. I joke, but it's true—I'm working twelve-hour days, and I don't even have a job.
How to Build Your Personal Board of Directors
Raquel Tamez provides her step-by-step guide to building your network.

1. Put Yourself Out There
Within your organization and outside of it. External contacts are equally valuable. Relationships are the currency of the workplace. Attend professional conferences and other networking events.
2. Make a Concerted Effort to Introduce Yourself
Even if its uncomfortable. Try and make a meaningful connection. This is not speed dating.
3. Take a Genuine Interest in Those You Meet
You can learn something from every interaction.
4. Identify Who You want on Your Board
Reach out to them and tell them why you would value their perspective and insights.
5. Schedule Regular Calls and Meetings
Craft agendas with agreed-upon topics and issues.
6. Set Up a Board Retreat
This will allow you to bond in person and deepen trust, and it is an ideal and something to work toward.
7. Keep Your Board Small
To keep your personal board functional and robust, cap it at no more than eight. If done right, your personal boardroom can be lifelong and rewarding in so many ways.
What are you doing with that time?
The most important thing is self-care. I still get up at 4:30 a.m. and go to the gym. Before that, though, I practice gratitude and yoga, and meditate. I get dressed. I map out what I want to accomplish for the day. I eat healthy and socialize. And then I get to work. If you want to manage an unexpected transition well, you better be willing to work hard and smart.
What were some first steps for you?
I made lists. Who do I need to contact? I contemplated and answered for myself: How do I talk about this? What part of this do I need to own? Then I thought about more practical things. Is my résumé up to date? What's my transition elevator speech? Do I need to update my LinkedIn profile? Which executive coach do I work with? Which conferences and networking events should I attend?
Any surprises along the way?
I think what's been most surprising is that people really want to help—even people that aren't in my network and inner circle. The computer sales guy. The manager at the cell phone store. I am fortunate though to have an amazing, powerful professional network that I have cultivated over time, and in times like this, I am grateful to be able to call upon many folks within my circle and network.
Who exactly did you turn to?
Family, mentors, friends, colleagues, and recruiters, of course, but for me the most urgent support came from what I call my personal board of directors. This is a smaller, core group that I have a high degree of trust in and can be vulnerable with regarding my career. These are folks who will take my call no matter what they're doing.
Where did this idea come from? 
I went to a career conference by Werten Bellamy called Charting Your Own Course and picked up the idea there. Some of the people on my board came from this group; they're all dynamic, high-functioning, uber smart, diverse lawyers I've gotten to know and trust over time. We can laugh or be serious together. We all come from different industries and perspectives.
How have they helped you during this time?
They've made it manageable. I have a terrific partner and a great family, but this group has really helped me think through this new phase. Some members make connections for me that I don't already have, but it's really about the crucial conversations that help me navigate a transition like this. They're a sounding board that I can confide in without being judged. They don't feed into the drama or placate me. They push back and ask provocative questions that make me think.
Had you turned to them before?
We all turn to each other from time to time. We connect on a regular basis to build our relationships. We break bread. Share and discuss books. Strategize on workplace issues and career moves. Then, when something specific and serious comes up, we're there for each other. If someone is up for a promotion, or was passed over, or failed in some way, or is having a difficult relationship at work.
What do you think has been some of the best advice to come from your board?
They've encouraged me to slow down and to be thoughtful about what I really want to do and where I can do the most good. How do I define success today? Are the strategies that got me to where I am today, the same strategies that will propel me forward? Are there more effective ways to lean in on being Latina? What is my brand? What do I want it to be? Because of my background work experience, I can serve as a CLO [chief learning officer] and GC or CAO [chief administration officer]. I can serve as an executive and lead a nonprofit. I could leverage my expertise in government investigations or crisis management and go into consulting. Many of these ideas came through conversations with my mentors and from those on my personal board.
Any unexpected benefits to this situation overall?
I think it has given me time to take stock. I'm thinking about what I need and want in my career and life. What are the must-haves and deal breakers for my next opportunity? Going through this crucible will make whatever's next a better fit for me. I love weight training, Pilates, yoga, and other physical activities, but I'm going to start swimming. I'm a strong swimmer, but it's intimidating. I welcome the mental and physical challenge. More importantly, I'm getting back into traditional photography and some other creative interests. I want to go into this next role without letting go of everything that makes me who I am. I want to bring my whole self.
Are there things about yourself and your work that you'll change, analyze, or address after this experience?
I've never been good at office politics. With me, what you see is what you get. I'm a straight shooter. But I know that people process information and engage differently, so I'm learning more about myself so I can adjust when dealing with others who have a different style. I've taken a few different personality and behavioral assessments to learn more about my own style.
Why don't we talk about this more?
I suppose people are embarrassed. Afraid. We love to promote our successes. But everyone goes through a trial at one time or another, and I think we need to talk about it more so as to be better prepared. There are things that should be in place, like a network of meaningful relationships. And if these things are not in place, then an unexpected setback is a ripe opportunity to put those things in place so that when something like this happens—and it will—you're ready next time around. A setback is not contagious. It should not be taboo. Let's get it out in the open, have healthy, messy discussions about it, and help each other out.
What advice do you have for going through this?
Be open-hearted. Open-minded. Have a growth mind-set. Be resilient. That's easier said than done, but thinking and feeling positive helps. Cautious optimism, if you will. Focus on the opportunity that the situation presents. View it as a gift. If you think in negative terms and put out negativity, you're going to attract negativity. And don't forget to be appreciative. There's always something to be grateful for.