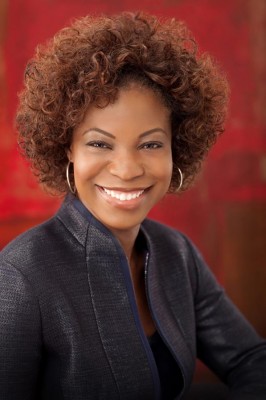 Though her career has been dedicated to helping companies effectively reach consumers of all backgrounds, Vanessa Sobers is hesitant to draw too stark a line between multicultural marketing and "general" marketing. "If you look at the dynamic of what's happening within US borders today, diversity is the name of the game," says Sobers, vice president of marketing for Portón, LLC. "Your success and growth will be astronomically different if you speak to the Latino consumer, which is the fastest-growing population in the US … A lot of organizations try to separate general and multicultural marketing. In 2001, maybe that was a valid premise; in 2013, absolutely not. Multicultural is general market."
Portón Bound
Sobers joined on with Portón, LLC—a young spirit company in the United States whose flagship brand, Portón, is categorized as a "Fierce Five" in Technomic's 2013 Fast 50 Brands in January of 2013—with 10 years of beverage industry marketing behind her. She had never even heard of Portón when she was first recruited by the company in 2012, but after tasting the clear, hand-crafted, distilled-to-proof Peruvian pisco, trying it with friends and family, and meeting the small executive team (the product's only been in the United States for a year and a half), she eagerly jumped on board.
Friends have told Sobers that the beverage industry seems like a strange place for her. The early years of her marketing career were spent in the fashion industry, at shoe company Converse, and then Tommy Hilfiger. But Sobers's path to executive success has been anything but predictable.
After graduating college, Sobers worked at two different universities in undergraduate admissions identifying high-potential high school students from disadvantaged backgrounds and managing their transition into higher education. While she recalls her time in academia as both rewarding and creatively challenging, Sobers wanted to find a career with more potential for growth, and soon found herself researching how the career paths of successful businesswomen evolved. Often, she found, they got their start in marketing.
"There are many different aspects of marketing," she says. "There's the PR side, the research side, insights, [and] brand. I really wanted to be able to own, control, and shape what I was doing. With that, my natural business savviness, and my own innate creativity, my journey started. But it was not by any means well-orchestrated."
Sobers decided to get her MBA at Bentley University in Waltham, Massachusetts, where she'd also worked in the undergraduate admissions office. During her final year in the program, a vice president at Converse came to one of her classes to talk about their global operations and doing business in Asia. Once he'd finished, she told him what a big sports fan she was, and that she'd love the opportunity to work with Converse. The VP called her professor for her number, and soon, she had an offer.
In general, Sobers says, mentors have played a huge role in her journey, and she considers her series of smart, disciplined, and risk-taking bosses one of the main reasons she's enjoyed so much success. "Finding my mentors has been a function of being in the right place at the right time, while also being open, respectful, and forthright in the relationship," Sober says, who received her MBA from Bentley University in Waltham, Massachusetts. "I believe mentorship is a two-way street. They will help and guide me, and hopefully at some point I'll have something to bring back to the table to support them."
Sobers first entered the beverage industry in 2001, when she first cut her teeth on multicultural marketing as an assistant brand manager for Coors. While at that point Coors Light hardly had an enormous marketing budget, and didn't have the profile in the industry they do today, Sobers says it was that environment that helped her learn about "the art and science of marketing, and how smart marketing is disciplined marketing."
Capturing their hearts
"It created an interesting exercise," she recalls. "How do we capture the hearts of the consumers? How do we connect with our consumer, break their routine given the fact that we don't have deep pockets of the competition? It's a very competitive category at that time. The great news is that we made it happened … we connected and we captured their hearts … we gained share."
After five years at Coors, Sobers headed to Pepsi, a much larger company with a heavy competitor in Coca-Cola, and who needed special expertise in multicultural marketing. After a few years there, she had a short stint with Hasbro (the children's toy company), and finally found herself talking with the COO of Portón, leading to one of the "true start-up" projects she relishes in.
"My family and friends will tell you they haven't heard this much passion in my voice in a long time," Sobers says. "I think the time is right, the brand is right, the people are right, and I'm ready. I know it sounds a little utopian, but it really is right. I think we're about to embark on an amazing journey."