Pamela Silva Conde always knew she wanted to be a journalist. She started her college career thinking she would write for newspapers, but a professor steered her towards TV journalism. Her on-screen breakout came in a part-time job at Univision 11 years ago. Since then, she has worked her way up to having her own show (Primer Impacto). She has collaborated with Univision's sister network Fusion, earned six Emmys, and become a household name and positive role model for young women everywhere. The talented coanchor of one of the highest-rated shows in the United States tells Hispanic Executive about setting her sights high and showing the brains behind her beauty.
What's it like being a female anchor for a Spanish-language channel today?

The great thing is that we have phenomenal female pioneers and role models within the Univision news department like María Elena Salinas and Teresa Rodriguez. They both did a lot of the hard work for the following generation of female news anchors. We still have to face some challenges, of course, and it's a very competitive industry with a lot of pressure. You have to be credible. You have to have substance. You have to be trustworthy.
You've proven your credibility, skill, and professionalism in spades, but do you ever feel like you have to keep proving it? In 2013, when you appeared on Craig Ferguson's show, he commented almost exclusively on your looks.

You are always going to have people who will focus on content, and you'll have others who will only focus on the aesthetic. I'm not saying that one is more important than the other, but I prepare to talk about what's really important, and in that case, I had to redirect. Sometimes I feel like I have to overcompensate because I want to prove everyone wrong, but then I got to a point in my career where I learned to love and enjoy what I do and just wanted to do good work. Your work speaks for everything else, and at the end of the day, that's what matters. I've become comfortable instead of trying to prove other people wrong. I think if you're prepared, well-educated, and well-rounded, you won't feel uncomfortable with the comments regarding anything else. A misguided comment here or there is just one superficial thing on top of something that really has depth.
What makes you relatable to the viewers of both Univision and Fusion?

Everyone has a story, and I tend to share mine. I came here when I was ten, and I didn't speak the language. I came from a single-parent home with a humble background. I hope by sharing my personal history, I will inspire others to think they can, too.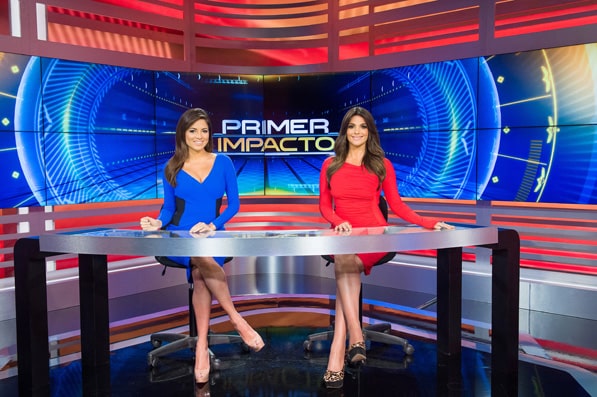 Your show currently has an entirely female cast. What's that like?

It's one of the few all-female casts. That's why so many females welcome us into their homes. It goes back to authenticity. Because we try to be authentic all the time, we share a bit of ourselves with our viewers. By doing that, we're able to relate to them. We want to make them feel like they're talking to a friend over drinks. Having a cast like ours is a challenge in the sense that we want to represent females in the right way. But it's also very enjoyable because you feel like you're talking to an audience who eventually becomes your friend.
What do you want to see in the future for Hispanic women in the industry?

I think it's only going to get better, especially with Fusion and social media. I do think we need more representation in the general market, and I definitely think that's where the focus is going to be. In the past, the perspective of the Hispanic community has been vastly misrepresented. I think we're finally being recognized and given credit for a lot more accomplishments that we've made as a group.
How does the relationship between Fusion and Univision expand the Hispanic market for news?

All of us [on the news team] collaborate with Fusion, creating cutting-edge content that will appeal to the millennial Hispanic population. It's something that benefits everyone. It allows us to deliver content that relates to all Hispanics, not just one demographic. Fusion and Univision each have their own identity, allowing for diversity of content, but we don't discourage overlap.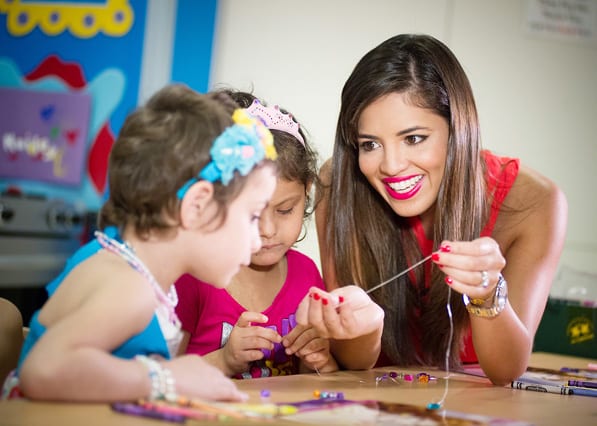 How do Spanish-language news and English-language news with a Latino perspective influence the way Hispanics in America relate to their country and their heritage?

I always knew that I wanted to do something that was going to have a positive impact on the Latino community, and I thought the best way to do that was through Univision. Now that I've been a part of the family for so many years, I realize we have a very unique relationship with our viewers because a lot of viewers are like me: Hispanics who grew up in the states and are bilingual. They feel loyal to Univision because it provides cultural relevancy. It's not because they don't speak English. They watch because they find topics that are relevant to them—not just Latino issues, but American issues, like education—with a Latino perspective. That's something that no other networks provide.
What do the next five years look like for you?

I always want to do more. As an anchor, it's difficult to be on the field like I was during the Boston Marathon bombings last year. Going forward, I'd like to balance doing more correspondent work and being on the field without letting go of my show. Univision is and always will be my home, but I'd like to get more into the general market. Going forward, I hope we have more representation within the English-speaking networks. Univision is a growing company with a lot of tradition, and that's where my heart is.