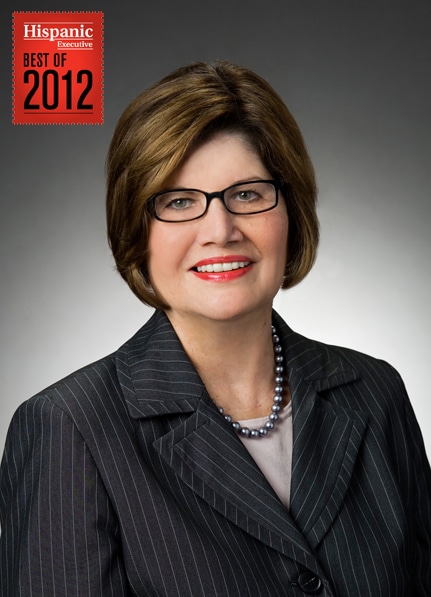 What was your childhood like growing up?
I grew up in East Los Angeles. My parents worked a lot, so my grandparents raised me. We were poor, but we never really knew it since we were indeed rich in love. We spoke nothing but Spanish within the home and attended Catholic school for all of my 12 years of schooling. Everything was neat and tidy in the home, and I loved watching my grandmother cook. After high school, my aspirations were to go to college. I wanted to educate myself, and I was well aware that no one before me in my family had gone to college.
But, as they say, sometimes life gets in the way. What happened after you graduated high school?
I was young and got married. Looking back now, it was very dumb and ignorant of me. My husband and I just were not meant for one another. But, we had two beautiful children who mean the world to me. When the kids were 10 and 8 years old, I remarried a man who was in the air force who offered me the stability and calmness I was yearning for.
So, as your children got older, you earned your bachelor's degree in human resource management at Bellevue University in Nebraska and your master's degree in administration/management from Central Michigan University. Why was it important to go back to school?
Let's just say, I was not meant to be Betty Crocker. I enjoyed working and was always looking for ways to improve myself. But, no matter how smart you are or how much common sense you might have, an education is vital.
Executive Timeline
The career of Lora Villarreal

1998 
Joins Affiliated Computer Services (now ACS, A Xerox Company) as chief people officer and executive vice president
2002
Receives Bellevue University's Alumni Achievement Award
2008
Ogletree Deakins names Villarreal Human Resources Professional of the Year
2009
Mexican American Opportunity Foundation names Villarreal Woman of the Year
2011
Earns appointment to board of directors for SP Bancorp
What have been the biggest lessons you learned during your career?
One of my bosses once told me that all my work didn't have to be A+ work. Sometimes C+ work is acceptable. I had trouble early in my career with trying to juggle 16 different priorities at the same time. I realize I can't always be perfect. I have been able to lean on other people, along with a group of amazing mentors that have helped guide me along the way and give me strength through it all.
Speaking of mentors, you spend a lot of time mentoring young people in the Dallas area. What do you think is the importance of mentorship in the lives of youth and adults?
I think mentoring is key, especially for young people. The sooner they realize that they are not going to start out their career with a Cadillac, the better. I'm all about working for your dream. As a company, we are currently working with over 200 students at a university here in Dallas, in which we spend a week helping to form the leaders of tomorrow. I'm getting older, and I understand the world of work. But, I love being part of active communities who give back.
What does your future hold?
Xerox bought us more than 18 months ago, and at that point I made a three-year commitment. I would love to put more time in with the Dallas Zoo Board that I am currently a part of. When I was little, we didn't have a lot of money, so we weren't one of those families heading to Disneyland on vacation. Going to the zoo was a big treat for us. The zoo has always been an educational experience for me and now that I am a member of the board for the Dallas Zoological Society, this is a way for me to give back to my community by continuing to educate our young people and by mentoring them so that they will be strong leaders in the future.
Get to know all of Hispanic Executive's "Best Of 2012" Recipients here.