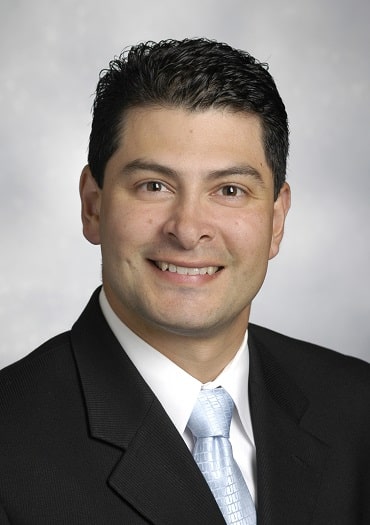 As we head into Hispanic Heritage Month, it's important to reflect on the great strides and contributions Hispanic women have made to the business landscape—as well as future generations—as an ever-increasing number of Latinas move into leadership roles.
According to the National Women's Business Council, there are 787,914 Hispanic women-owned businesses in the United States, reflecting a 45.7 percent increase since 2002 and a 133.3 percent increase since 1997[1].
Those numbers indicate the strength and fortitude Hispanic women demonstrate in an ongoing effort to overcome challenges and pursue entrepreneurial and career endeavors.
Additionally, Hispanic women earned 62 percent of associate's degrees, 61 percent of bachelor's degrees, 64 percent of master's degrees, and 55 percent of all doctor's degrees awarded to Hispanic students between 2009-10[2], numbers that have grown steadily compared to previous years.
These achievements help create a landscape that can empower and inspire a younger generation of professional Hispanic women. By providing support and advice to help young Latinas set – and meet – goals, the number of Hispanic women in leadership roles will continue to grow.
The role of mentor
With one in 10 of all women-owned firms across the country owned by Hispanic women[3], there is tremendous opportunity for successful Latinas to utilize involvement in professional groups, community involvement and online outlets to connect with the next generation of Hispanic leaders.
Mentoring can offer young Hispanic women an opportunity to earn invaluable referrals and networking connections that may lead to a dream job. A study conducted last year by the Federal Reserve Bank of New York determined that referred candidates have a 40 percent better chance of getting hired than non-referrals[4], indicating the value of professional relationships.
There are myriad ways interested mentors can get involved and connect with young people. Local colleges or high schools offer a great platform for speaking and getting introduced to the community. Membership in professional groups offers another opportunity to support future leaders. If you currently have ties to a group that does not offer a development program for young women, implementing such a program would be a great way to leave a legacy and demonstrate a strong commitment to the future success of young Latinas.
The power of diversity
According to the Bureau of Labor Statistics, one quarter of working Hispanic women hold management, professional, and related occupations[5], a slight increase from previous years.
Companies are in need of diverse talent to help address and meet the needs of a multicultural marketplace. This offers Hispanics, especially Latinas, an opportunity to continue advancing their careers by featuring the talents that make them a unique and competitive candidate.
Maintaining linguistic, cultural and personal connections to the Hispanic community can help Latinas excel and succeed. By taking on challenges, trusting your abilities, and supporting the next generation of successful Latinas, the talent base offered by those of Hispanic heritage will continue to expand and thrive.
Latinas in leadership positions have insight on the landscape of the industry and that perspective enables them to provide advice to help young Hispanic women balance and succeed in both their career and personal life.
About Michael Slabic
Michael Slabic is a financial advisor with Northwestern Mutual – Houston. Passionate about helping people achieve their financial goals, Michael has been with Northwestern Mutual since 1996. A native Texan, Michael served as a reservist with the U.S. Marines for eight years while pursuing a Bachelor of Business Administration Marketing from Texas A&M University.
Married with three children, Michael supports his community through involvement in local groups, including the Texas A&M Hispanic Network, junior achievement and youth sports coaching.
---
---
More:
Community Impact: How community relationships help foster business connections for Hispanic professionals

Strength in Numbers: Serving the leadership needs of the Hispanic community