Nicole Godreau has spent her career helping household brands like Target, Popeyes, Twitter, and Pepsi understand the communities who use their products. Today, she continues that work at Spotify as a global creative strategist who believes in the power of storytelling to drive meaningful change.
She shares those efforts with NGC including how she helped shift culture at Twitter through a cultural strategy initiative, her passion for giving back to her community and more.
What do you do today?
I educate and inspire brands and agencies on the creative possibilities of audio. I'm on a mission to develop ideas worth talking about by uncovering human truths through cultural insights. In my role at Spotify, I help unlock the full potential of our platform, orchestrating harmonious connections between brands, and our passionate listeners. I craft compelling and innovative campaigns that bridge the gap between brands and listeners, using storytelling to inspire authentic connections, and drive meaningful engagement. I approach both my corporate and community-driven work through the lens of inclusion and empowerment to shift culture.
What is your greatest career accomplishment to date?
My greatest career accomplishment to date has been aligning my passions with my work to use my voice to make way for change. At Twitter, during the resurgence of the Black Lives Matter movement, I voiced to my team the need to provide guidance to brands after seeing far too many brands get it wrong. I was able to help brands listen and learn from Black voices on Twitter which ended up being featured in Adweek. Then realizing that there was an opportunity for my own team to improve I co-developed my team's first Cultural Strategy Initiative. The team has over twenty people dedicated to maintaining four different workstreams, including a speaker series, newsletters, client workshops, and educational sessions. I developed the Cultural Context workshop to identify opportunities for brands to authentically connect with a community or topic that a brand has invested in supporting which is now part of Twitter's new #TwitterPrism initiative which is designed to help marketing partners integrate more inclusive approaches into their outreach efforts and was announced in Social Media Today.
What is your greatest personal accomplishment to date?
My greatest personal accomplishment to date is giving back to the individuals, communities, and programs that have played a significant role in shaping my journey.
How do you tackle problems and overcome challenges?
I harness my creativity and unwavering faith to envision innovative solutions when faced with roadblocks. I also tap into my community of personal advisors and mentors to seek guidance, perspective, and support during challenging times.
What do you do today to impact your community? (Please include any community activity, such as volunteering or board membership, and include why you do it.)
Giving back to my community has always been important to me. I've actively engaged in various initiatives to uplift and empower others. One of my notable contributions was moderating the a panel at the Where Are All The Black People conference, where I highlighted the significance of inclusivity and resource sharing in the industry.
Additionally, I have served as a coach for the Multicultural Advertising Intern Program (MAIP) for several years, maintaining valuable relationships with my mentees. Recognizing the importance of supporting aspiring marketers, I volunteered my time to speak at The American Marketing Association at Baruch College, sharing my experiences to inspire and guide those entering the field.
This year I was also selected to be on ADCOLOR's Advisory Board, an organization that champions diversity and inclusion in the creative industries to help shape the evolution and execution of the FUTURES program and how the organization engages with its alumni community. I firmly believe that it is crucial not only to strive for personal success but also to extend a helping hand to ensure more opportunities for professionals of color. I am dedicated to making a difference and reinforcing the importance of diversity and representation in the industry.
Describe yourself in a few words.
Resilient, dreamer, chaser, and defyer of odds.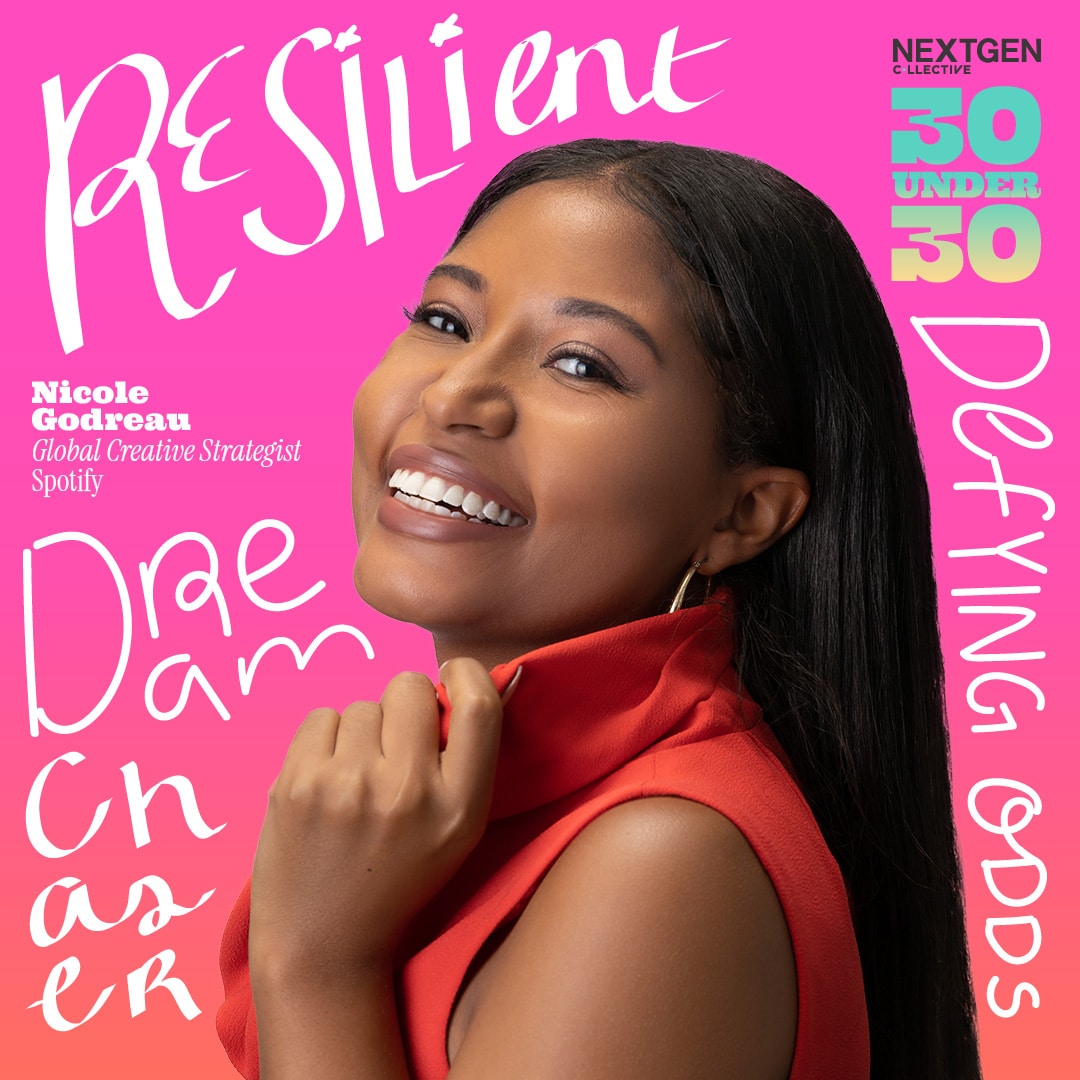 What are your future goals?
Programs like these shine a light on rising talent and inspire me to continue to rise and reach back.
In the next three to five years my career ambitions involve stepping into a leadership role and becoming a people manager. I'm interested in applying for an Executive MBA to continue my education and expand my skill set. I'd also like to create my own consulting agency. Having created a successful partnership at Twitter to create ideas for minority-owned businesses, I hope to translate my knowledge and experience to my own business that supports and empowers local businesses in my community.
What is your favorite form of self-care?
Pilates is my favorite form of self-care at the moment because it addresses both the physical and mental aspects of well-being and leaves me feeling centered, balanced, and empowered.
What do you like to do for fun when you're not working?
I like traveling to new destinations, binge-watching TV shows, attending concerts, and spending time with family and friends.
What does making NextGen Collective's 30 Under 30 list mean to you?
Being included among a select group of exceptional individuals who are pushing boundaries and shaping the future is incredibly inspiring. This recognition fuels my drive to continue making a difference, to keep pushing boundaries, and to create a positive impact in my industry and beyond.
What is your personal theme song?
"Girl on Fire" by Alicia Keys
What is your Latino background?
I'm proud of my Afro-Latina heritage. I was born and raised in New York. My father is Puerto Rican, and my mother is African American.
Editor's note: This Q&A has been edited for clarity.