As a Dominican-American and former US diplomat, I've been to over thirty countries (some of them multiple times), called three of them home for over a year, and worked in several more for months-long stints funded by my employer. When people ask me what my favorite country is I get stumped every single time. It's so hard to pick just one! I visited or lived in each one with different people, under different circumstances, and at different stages of my life and career. Each holds a special place in my heart.
So instead of choosing one country as my favorite, I often choose regions. Yes, regions. A group of countries located in a particular geographical location that share borders and cultural or linguistic values. My reasoning is: if I can take that long of a trip, why not make the most of it and visit several countries?
This isn't always possible on my budget but, for a while, work made it possible. If your work provides travel opportunities or you have been saving for a splurge this summer, I think it's worth considering slow travel¬: a longer trip where you can move slowly, dive deeper into the culture, and make lasting memories. If you're working remotely, you may not even need to take too much time off to make this a reality.
So, without further ado, here are my top regions to visit, plus some specific country recommendations based on common interests like culture, history, and nature.
Southern and Eastern Africa: A Nature Lover's Paradise
I visited Tunisia while in grad school and loved that small Mediterranean country in North Africa. But the crowning glory of my time in that continent was visiting and living in South Africa for one month in 2017. I didn't know what to expect when I arrived in the capital city of Johannesburg, but I cried my eyes out when I left. It was an amazing experience to visit Pilanesberg National Park, a huge game reserve where animals roam free. I got to see lions stopping traffic and owning the streets, monkeys stealing food and eating raw sugar, and pregnant giraffes chewing on bones to nourish their unborn babies. I also saw animal species that I'd never seen before like antelopes, wildebeest, and hyenas.
I took a short flight to Capetown to see the magnificent Table Mountain. Cape Town has it all: beaches, culture, excellent food and mountainous hikes. I was also surprised to learn they have some of the amazing wineries producing some of the best value wines in the world, including Pinotage, made from the native South African grape of the same name.
Other beautiful African countries in my bucket list include Kenya, Tanzania and Botswana, which offer a chance to see and appreciate wilderness and natural beauty like nowhere else in the world.
South America: A Foodie's Heaven
As many of you may know from familial experience, South American countries each have their own special qualities and allure, but they all share a few attractive traits for young professionals: tourist-friendly, mild weather, and affordability. Living and traveling throughout South America was overwhelmingly positive for me. I lived in Brazil for two years and in Buenos Aires for one month. I visited Ecuador for about three weeks and Peru for ten days, and, once again, I can't pick just one favorite!
If you want nature, consider destinations such as Chile and Argentina's Patagonia, Brazil and Argentina's Iguazu Falls, Ecuador's Galapagos Islands, Bolivia's Lake Titicaca and Salar de Uyuni, and the Andes mountains or the Amazon rainforest running along many of these countries.
For the culture lovers, I highly recommend Peru's Machu Pichu, the entire city of Cartagena and Rio de Janeiro's beach lifestyle. I have spent some time in Rio and love their world-famous laid-back, sun-loving, Samba-dancing, Carnival-worshiping culture.
Regardless of where you go in South America, the food options will be varied, delicious, and nutritious. From ceviche to empanadas and churrasco, to pisco, aguardiente, and cachaça, there's truly something for every palate.
And, of course, most of the countries in the continent offer plenty of opportunities for hiking, resting on a beach, and nightlife.
Eastern Europe: Beyond the Bucket List
After you have run through your Western Europe bucket list of the Eiffel Tower, the Tower of Pisa and Big Ben, I recommend you head to Eastern Europe for a more authentic and affordable experience.
Eastern Europe offers a more laid-back experience than your typical European capitals. Not only does your dollar go much farther, but there are also fewer tourists and more opportunities to interact with locals, many of whom speak fluent English.
If you're a nature aficionado like me, countries such as Romania, Serbia, and Bulgaria will not disappoint. You can go kayaking or canoeing in the Danube River which runs along Romania, Hungary, Austria, Slovakia, Croatia and many other countries, or skiing in the mountains of Bulgaria, or sunbathing in the nice beaches of Turkey, or Georgia's Black Sea.
There is something for everyone in Eastern Europe. And don't think for a minute you will miss out on nightlife. The nightlife in these countries hold their own in comparison to their Western Europe counterparts.
North America: Hidden Gems
If you're like me, this summer you may want to explore the wonderful destinations that are right at home. I'm sure we all know Mexico has some of the most beautiful sandy beaches, friendliest people, and best food in the region, and the expanse of Canada's natural beauty, from mountains and glaciers to secluded lakes and forests, is almost unparalleled.
In this scalding summer, why not escape the heat and explore the Rocky Mountains besides Banff in Canada? Or, if you want a suntan after a long winter, why not explore the beaches of Acapulco or Puerto Vallarta in Mexico?
My visits to Montreal and Niagara Falls were both fantastic. But Canada's allure is not just the great outdoors. From East to West, Canada has cosmopolitan cities that are clean, safe, friendly, and multicultural. Similarly, my visits to Guadalajara and Los Cabos were unforgettable, and make me want to go back soon.
Are your bags packed yet? I hope my list was informative and that you can visit an unexpected destination where you can form new memories and have the time of your life! And if you are curious about careers that pay you to travel, check out the Pickering and Rangel Fellowships for the Foreign Service, the Consular Fellows program for heritage speakers and the Foreign Affairs IT Fellowship for the techies out there.
---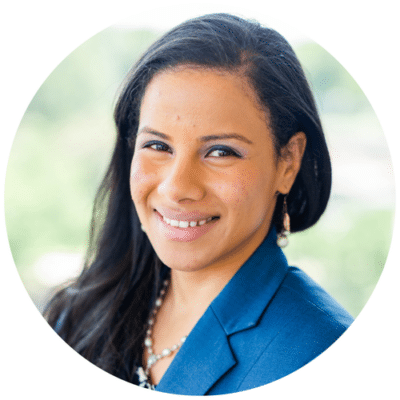 Soribel Feliz is currently a project manager for the trust and safety team within global operations at Meta. Before joining Meta, she was a Foreign Service Officer for the US Department of State, where she served in a variety of roles, including as bilateral relationship manager for Sri Lanka and Maldives and as chief of staff to the director of fraud prevention programs in the Bureau of Consular Affairs. In her capacity as a diplomat, Soribel served the United States in two overseas posts: Bucharest, Romania (where she worked as an economic officer), and in Sao Paulo, Brazil (where she was a consular officer). After graduating from CUNY-Brooklyn College, she worked briefly at the House Foreign Affairs Committee while taking graduate-level courses in political management at the George Washington University. Shortly after, she decided to attend graduate school at the Maxwell School at Syracuse University, where she earned master's degrees in public administration and economics. Originally from NYC, Soribel is back in New York after a ten-year hiatus while preparing for her next move, this time, domestically.