When I was a kid in Ecuador, every year we celebrated El Año Viejo (the old year), a national holiday during which family and neighbors gather to burn life-size effigies of the year's most infamous celebrities (or politicians) and read their testamentos—satirical last wills filled with humorous advice based on the good, bad, and ugly events of the year passed.
I love Año Viejo because of its playfulness, the powerful symbolism (fire to burn negativity and signal new beginnings), and how it encourages communal optimism. However, somewhere along the way during my return to the United States in my teens and then my fast-paced professional life in New York, I stopped celebrating Año Viejo and settled for New Year's resolutions. Of course, these tended to be quite vague ("earn more money") and vain ("lose some weight") and not rooted in any thoughtful and necessary introspection.
So, these days, I'm choosing to go back to my roots and honor the Año Viejo tradition by spending some quiet time processing the past year and contemplating the one ahead. This practice has had deep and tangible impacts in my personal and professional growth, so it's something I look forward to.
You can create your own Año Viejo practice, too—here is my advice for getting started:
Tip 1: Create prompts
Have some writing prompts drafted in advance. There are dozens of pre-existing reflection guides to help you, including the popular Holstee Reflection Guides and the free Year Compass booklets. I adapted my prompts from these guides to focus on my priorities, including questions such as: What were my biggest accomplishments and failures? Which three people had the biggest impact in my life in the past year? How much do I want to earn, invest, and save in 2019? What do I want to learn in 2019? (Pro tip: Use the same prompts every year to track your growth and progress.)
Tip 2: Make this a tradition
The easiest way to form a new habit is to embed it into practices you already follow, like holidays, birthdays, or even spring cleaning. I block off one afternoon every year to sit in a quiet cafe and answer ten thoughtful prompts in a leather-bound notebook I use exclusively for this purpose. I started this tradition years ago, so before I begin, I also get to read through a few years' worth of reflections. It's reinvigorating to see how much I (and my dreams) have grown.
Tip 3: Get real
Approach this exercise with respect, honesty, and optimism. It's tough admitting that you made a mistake, that someone hurt you, or that you didn't advance or grow as you'd intended last year . . . but once you admit this, you can move forward. That's what this exercise is all about, processing (and getting rid of) the old and making space for new adventures. Personally, it has forced me to practice gratitude, it's provided a space to heal and learn from bad experiences, and it has helped me pinpoint areas where I can grow as a human (like developing some patience to help me overcome my comically and stereotypical Latina short fuse). Professionally, it's also become a goal-setting, accountability, and development tool that has helped me pursue growth as well as financial and creative ambitions with more confidence.
Tip 4: Dream big
We all have big dreams, right? Start a company, run for office, get a book deal, become a full-time artist. But we often put these dreams in a category of "never-gonna-happen-so-why-even-try" and settle for lesser dreams, for plan B. Now, I can't guarantee you will reach any of these big dreams. But the one thing I've learned from this annual practice is that acknowledging your big dreams and letting them guide how you spend your time, money, and who you befriend can bring you one step closer to the dreams. Or, better yet, help you evolve and develop more interesting dreams—dreams you didn't realize you had.
Maybe you're not going to get a book deal, but maybe you can network and pitch ideas so that NextGen Collective invites you to be a contributor. Embrace the dreams emerging from your reflections, let them become your compass in the year ahead, and use them to keep yourself accountable—not to a specific dream, but towards the kind of growth that might someday make your big dreams possible.
For us US-born Latinx, it is especially important to reclaim traditions like Año Viejo for our personal and professional growth—especially during tough sociopolitical times. While it can feel "new-agey" and "millennial," thoughtful reflection and introspection are deeply woven in the heart and soul of Latinx culture (Colombia, Venezuela, Perú, México, Argentina, Chile, Cuba, Nicaragua, and many more celebrate some form of Año Viejo).
I invite and encourage you to reflect and plan ahead. Who knows, this might be the start of your planning for a 2020 presidential run?
Originally published by NextGen Collective in 2019.
---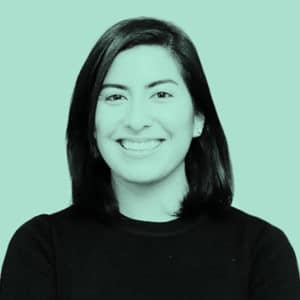 Michelle Cantos has nearly a decade of international working experience in the U.S., EU, & Latin America – first as a Public Relations specialist, then as a Program Manager for a prestigious fellowship, and now as Managing Director at a coding bootcamp where they train career changers on the skills required to land their dream tech jobs.
She speaks and writes about leadership, the future of work, and Diversity, Equity, and Inclusion at places like Uber, General Assembly, LMHQ, the Anita Borg Institute, and Hispanic Executive's millennial brand www.nextgencollective.com.
---