Artificial intelligence (AI) is the new electricity; it is already transforming the economy, disrupting American and global workforces, and revolutionizing how each of us works every day.
Similar to the outsourcing waves of the nineties, automation will have strong ripple effects for US workers, but Latinos will be disproportionately affected.
An estimated 400 to 800 million jobs will be displaced by automation by 2030 and the most automatable industries will be those that Latinos dominate including food preparation, manufacturing, warehousing, and agriculture, among other industries that require repetitive and physical labor. These industries have already seen significant job losses due to automation, much of it accelerated during the pandemic, and the trend is expected to continue.
White Collar Workers Will Also Be Impacted
While blue-collar workers will suffer the biggest impact of automation, white-collar workers will also see severe job losses, as we can already see with the introduction of OpenAI's ChatGPT, Google's Bard, and other AI tools.
"The new automation of the next few decades, consisting of much more advanced robotics and artificial intelligence, has the potential to cause much more worker displacement than previous waves of automation, affecting college graduates and professionals much more than in the past," according to Harry J. Holzer of the Brookings Institute. This means that health care workers, lawyers, accountants, writers, and professionals like you and I will also be affected.
While automation and job displacement will impact everyone, it is amplified when it comes to Latinos. AI-powered recruitment and hiring tools are becoming increasingly popular among employers, and while they make the hiring process more efficient, they can also perpetuate existing biases and discriminate against women and minorities. Why? These tools are trained on historical data that reflects existing biases and stereotypes in the job market.
Latinos in the US are less likely to be called back for job interviews than non-Latino whites, even when they have similar qualifications, as the widespread perception in this country stereotypes Latinos as solely doing poorly compensated manual labor in blue-collar positions.
Since humans program machine learning models, the algorithm used to sort resumes may reenact the same biased perception about Latino candidates and exclude them from high-paying jobs.
Recruitment and hiring processes can benefit from technology but a human should ultimately preside over decision-making if we expect smart, fair, and equitable hiring decisions. Otherwise, businesses will alienate the fast-growing Latino talent and will fail to create a diverse and inclusive workforce that is uniquely positioned to reach all Americans, including the twenty percent of Latinos who make up the US population.
Not all is lost though, and the intent of this article is not to instill fear. For all the estimated job losses, another estimated 500 and 890 million new jobs will be created by AI.
So, how can Latinos prepare for the upcoming wave of automation? You can start with these four pieces of advice:
Acquire New Skills
Jobs with repetitive and rote tasks are the main targets of automation. Therefore, it is important to acquire new skills that cannot be easily automated, such as critical thinking, problem-solving, leadership skills, creativity, and technical skills like machine learning. Warren Buffet once said that the best skill in life is public speaking and he may have been onto something. Now that machines can think faster than humans, we can perhaps fully focus on skills like public speaking, management and leadership to inspire and motivate in authentic ways.
Build A Diverse Network
Building relationships with colleagues, mentors, and professionals in your industry and far beyond it can help you gain insights into navigating a rapidly changing, dynamic job market, stay informed about new job opportunities, and quickly adapt to the many iterations your career may be subjected to.
Rethink Education
Personally, I'd encourage young people to rethink college, every single aspect of it. That means applying to scholarships throughout your college years, opting for community college before enrolling in a more expensive, four-year institution, choosing both your institution and your major wisely, and even choosing a bootcamp and/or alternative education programs that prepare you with marketable skills if college is not for you. Rethink everything.
Ask Your Elected Officials to Get Involved
I believe we must avoid and mitigate widespread job loss and displacement at all costs. We had a glimpse of the effects of mass unemployment during the Great Recession and COVID-19 pandemic and the oncoming predictions of job loss related to AI are of an even grander scale. To prevent a tech backlash, get involved and ask your government representatives to begin addressing these issues.
As a former diplomat I think the US government should keep pace with these technologies and start providing solutions, including the following:
Provide access to training and education: Just like rent, the cost of education is too damn high! The US must invest in its workforce and help its population attain the skills and knowledge needed to succeed in a rapidly changing job market. This includes but is not limited to vocational training, apprenticeships, and financial aid for higher education.
Support workers in transition: For workers who lose their jobs due to automation, the government can provide upskilling, reskilling, and training for future, in-demand careers, as well as unemployment benefits, relocation assistance, and an overall strong safety net.
Encourage innovation and entrepreneurship, especially among minorities: The US can encourage innovation and entrepreneurship by providing funding and resources for startups and minority-owned small businesses, which can create new job opportunities.
Latinos cannot be left behind. We must open up to the idea of learning new skills and exploring new opportunities, and, ideally, taking advantage of any programs that emerge to help mitigate personal costs. Our comunidad can and should be at the forefront of innovations in automation and AI.
---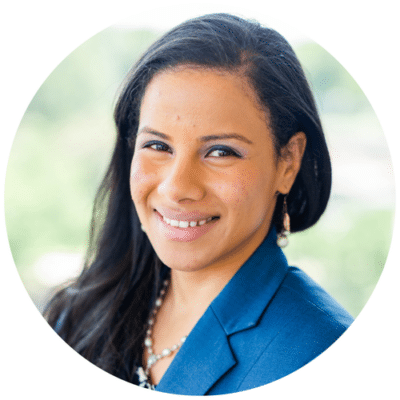 Soribel Feliz is a thought leader in the fields of Responsible AI and emerging tech. She is a program manager working at the intersection of democracy and technology for a Big Tech company. Previously, she worked for the trust and safety team within the content regulations team at Meta. Before joining Meta, she was a Foreign Service Officer for the US Department of State, where she served in a variety of roles, including as bilateral relationship manager for Sri Lanka and Maldives and as chief of staff to the director of fraud prevention programs in the Bureau of Consular Affairs. In her capacity as a diplomat, Soribel served the United States in two overseas posts: Bucharest, Romania (where she worked as an economic officer), and in Sao Paulo, Brazil (where she was a consular officer). She is a Maxwell School-Syracuse University alumna, where she earned master's degrees in public administration and economics. She lives in NYC.