The National Association of Hispanic Real Estate Professionals (NAHREP) seeks to advance the mission of its members: championing homeownership for the ever-growing US Hispanic community.
"Homeownership is the symbol of the American Dream, the cornerstone of wealth creation, and a stabilizing force for working families," the nonprofit's mission reads. "Our role as trusted advisors and passionate advocates is to help more Hispanic families achieve the American dream in a sustainable way that empowers them for generations to come."
In May 2021, NAHREP released its annual Top 250 Latino Agents list, which spotlights outstanding Latino real estate agents and organizations across the US. Hispanic Executive spoke with two of the top three agents on this year's list—Artemisa Boston of Minnesota-based Realty Group Inc. and Ruben Luna of Arizona-based AZ & Associates Real Estate Group.
Boston prides herself on being the premier bilingual realtor for the Twin Cities area. The Mexican immigrant has served on the Minnesota Arbitration Panel of Realtors since 2007.
Luna has practiced as a licensed realtor for AZ Associates Real Estate Group since 2009. He reached NAHREP's number three spot for real estate sales this year.
We spoke with Boston and Luna about what this honor means for them, the value they see in helping advance the cause of Latino homeownership, and the importance of spotlighting the incredible work of Latinos in the real estate space.
Could you talk about your career journey and some of the moments that stand out as particularly impactful?
Boston: I became a real estate agent twenty-one years ago. It was hard for me to get the license because I didn't speak English and I had two jobs. I worked Monday to Friday as an office manager in a law office, and during the weekend, I worked ten hours a day and would study the real estate book.
I tried several times to pass the test, but I was 100 percent convinced that if I passed the test, I would be able to be successful because I was always very good at sales in Mexico. I kept taking the test until I finally passed.
Luna: My mom always pushed me to become a homeowner at an early age. My wife and I purchased our first home when we were twenty years old, and during the process, I noticed the lack of effort from the realtors we were working with at that time. I remember telling my wife, "I can do this ten times better."
A year later, my mom suggested I get my real estate license, so I did—but it was not easy. I had a full-time job, was the head of the household, and was going to college while still making the time to take my real estate classes. It took me longer than expected, but with my wife's support, I was able to get it done. That was my beginning!
How do you feel you've grown in the real estate space over the course of your career?
Boston: I started doing real estate to make money, but it changed because I became passionate about helping families achieve the American dream. The faces of the parents and kids who have this new hope and happiness are priceless. I also changed the way I worked, learning to delegate to better serve my clients and utilizing technology to facilitate everything that we do. I feel really good when I think about how much I have grown in the real estate space, because it is the result of all my hard work.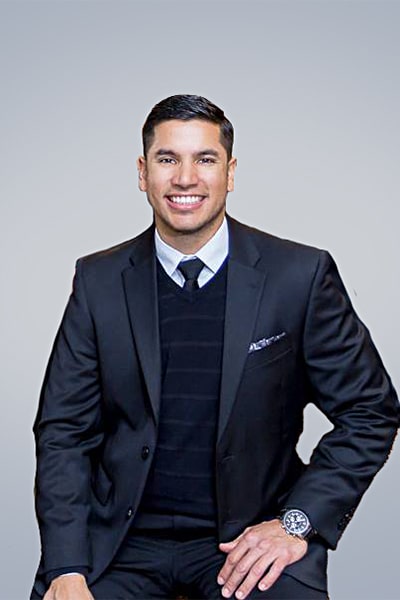 Luna: I've become wiser, more patient, and more open to opportunities. But one thing has not changed: my commitment to taking care of my clients 100 percent.
What does it mean to you to be honored as one of NAHREP's Top Latino Agents? Do you have any words of wisdom you'd like to offer other Latinos coming up in their own careers?
Boston: I just want to say that if you work hard, you will see results. Never allow a "no" to stop you. Try harder every day. Everything that you think can be real if you have a plan, if you are disciplined, and if you work hard every day.
Luna: All I can say is that there is no limit. I know I have not reached my full potential. While there is a lot of work to be done, let's not forget to enjoy our journey. For any new agents, just give it your all. The only secret to success is to be patient and extremely consistent.
What continues to motivate you in your career? What helps you know that you're on the right path?
Boston: I have always been a self-motivated person. I want to achieve my maximum potential. It makes me excited. It is not a competition with someone; it is my own challenge with myself. I want to do the best that I can every day, and I want to be remembered as someone who was good at her job, who worked really hard.
I hope to help change someone's life because I was able to find them a home where they would make lasting memories. I want to make my husband, my kids, and my family proud.
Luna: My motivation continues to be providing a great experience to our clients. Just knowing that people around me are growing and making better choices—that lets me know that I'm on the right path.