"In 2013, Mercer partnered with the World Economic Forum to develop a human capital index, which was essentially about figuring out how well countries are leveraging their human capital. What we found was that female talent wasn't being utilized to its full potential across every age category in every country. It led to the question: If we took full advantage of female talent, what impact would that have on the GDP? In the US, specifically, it could boost the GDP by five percent, and in some countries it could boost the GDP by as much as 34 percent.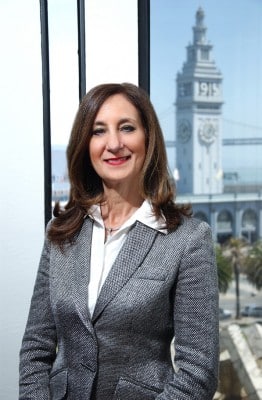 There is a well-documented business case and a significant body of research for gender diversity, including better financial performance, such as higher returns on sales, equity, higher stock price, and operating results, etcetera. For this research, Mercer wanted to identify the policies, practices, and actions that businesses could undertake to move the needle, and that's how the "When Women Thrive: Businesses Thrive" study came about.
For a long time, employers have been offering well-intentioned but narrowly-defined policies such as resource groups, mentoring opportunities, etcetera. None of these are bad; however, they're not having the desired impact. The building blocks of an effective gender diversity strategy for our study were health, financial well-being, and talent management.
We know that women experience very different health issues, and they are the primary health decision-makers for their families. An effective strategy requires you to think about what programs will attract and retain women.
On the financial side, women obviously experience pay inequity. Women earn less, and in 83 countries they make between 10 and 30 percent less than men. Women in the US also spend at least 12 years out of the workforce for caregiving. We also looked at investment patterns and found that women are more risk-averse. A fundamental pillar of a company's gender diversity strategy is to have a dedicated team to analyze and address pay equity issues. Non-traditional solutions that impact a firm's ability to engage and retain female talent should be considered.
Actively managing female talent is fundamental to moving the needle. Any strategy that you adopt for women has to take into account where women historically get stuck in their careers. Their trajectories are so different than those of men, and if you don't look at that and look at why, you're going to miss a big piece of the puzzle.
Our study focused on solutions that could be put in place to address gender diversity. So much prior research defined the problem, but what do you do? You can't just hire more women because without real, systemic change, you're going to keep running into the same problems.
Only broad, enterprise-wide focus will move the needle. It has to be embraced across the organization, and you must have a holistic approach. I was somewhat surprised to find that just holding a leader accountable will not move the needle; only an engaged leader will be able to do so. Our CEO, Julio Portalatin, is engaged and has a personal commitment to diversity. From both a gender and racial lens, Julio knows that it is good for our people and our business. He's not just a person holding a leadership position without compassion and commitment. We've read a lot about accountability, but not about passion and engagement.
Just understanding the issues around gender parity and pay equity aren't moving the needle. Doing something about these things moves the needle.
Making the changes necessary to help women thrive requires persistence and passion. Change will not happen overnight. Companies need to make a long-term investment to see the results of gender diversity, and I'm here to tell you it's really worth the investment."
---
Mercer execs weigh in on "When Women Thrive," a new study that supports their principles of diversity and inclusion in business.
Read insight from Mercer CEO Julio Portalatin HERE
Read Q&A with Mercer chief people officer Marcel Modica HERE