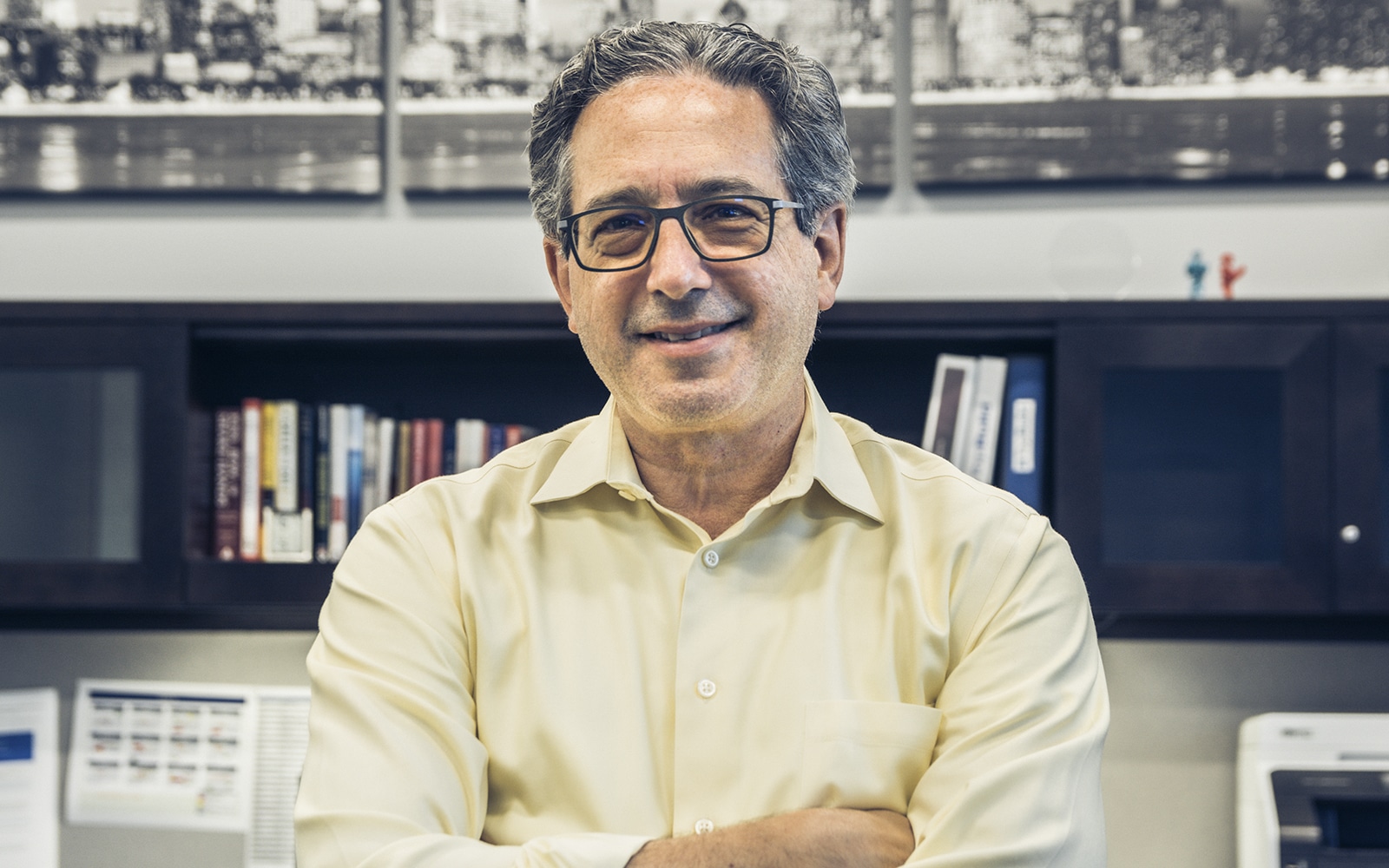 Every Christmas Eve, Luis Machado cooks a big Cuban dinner––roast pork, black beans and rice, plantains, and more––for his family, friends, and neighbors. "We've done it for twenty years, and I'm very proud of the fact that when you ask my children what their favorite holiday is, they don't say Christmas," Machado says. "They say Christmas Eve."
Having grown up in a tight-knit household himself, Machado has always emphasized the importance of family and community to his children. In the same spirit, he welcomes with open arms the dozens of guests who attend the annual dinner, whether he's known them for years or they're meeting for the first time.
It's only fitting that Machado has landed at a company with an informal culture and level of camaraderie in keeping with his own values. TopBuild Corp., the insulation and building materials installer and distributor where he serves as vice president, general counsel, and secretary, boasts a corporate environment centered around collaboration and open communication. Since joining the company in August 2020, Machado has dedicated himself to reinforcing this culture, as well as TopBuild's deep commitment to safety, through his cross-functional legal leadership.
Before coming on board at TopBuild, Machado gained valuable experience advising organizations across a range of industries. "I've been in manufacturing, automotive supply, retail, chemicals, and food, and before that, I represented law firm clients in a lot of different areas," he explains. "So, I've seen enough to know that although different industries do things different ways, they do many things the same way."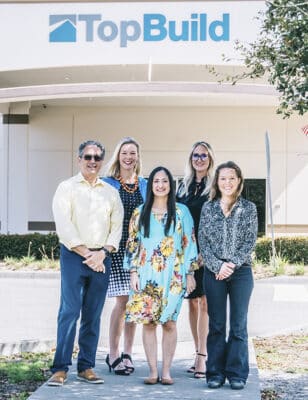 Machado's prior roles also taught him the importance of surrounding himself with the right people for the task at hand, giving them the necessary resources to succeed, and empowering them to do so. "If you tell someone that you know they can do something even though they themselves may doubt it, they really try hard," he says. "I honestly believe that if you trust people, they tend to step up."
There have been plenty of chances for Machado and his team to step up at TopBuild, which has undergone significant growth in recent years. The company's expansion has allowed Machado to return to his first love as an attorney: mergers and acquisitions (M&A). "Buying and selling companies is the stuff that I really enjoy. It's one of those practices that gets in your blood, and once it does, you're hooked. You always think of yourself as a deal lawyer," he explains. "At this company, I've been able to use my background and my skill set in overseeing, on the legal side, a number of acquisitions, including fairly substantial ones."
TopBuild has acquired eleven companies in the past year alone and has increased its number of physical locations by around 30 percent during Machado's time there. Machado has direct oversight of each transaction on the legal side, and he maintains regular touchpoints with the M&A team to support them throughout the sourcing, negotiation, and integration processes.
Beyond M&A, Machado facilitates TopBuild's annual meeting and reporting, addresses any operational and supply issues that may arise, and monitors regulatory and economic trends that could impact the business in the future. He also leads the organization's environmental, social, and governance (ESG) function. "As a public company, we're very much engaged in ESG, and we're in the process of putting together our fourth company sustainability report. Being in the construction industry, environmental questions abound, but we're in a really good place because our business is about improving energy usage for our customers by providing well-insulated buildings and homes," he says.
Along with ESG, safety is another primary area of focus for TopBuild––and another area that falls under Machado's purview. "The way we describe it across the organization is that safety is personal. Every person in our organization is directly responsible to each other for safety, and that's from our CEO and board of directors on down," he says. "We just reported in our 10-K that we had our best safety year ever. We're very proud of that, but we're also very clear that the only safety incident metric that is a real goal is zero."
To that end, all senior leaders at TopBuild receive the previous day's incident report every morning, and a designated safety team coordinates training, testing, and incident reporting and prevention efforts.
The company-wide emphasis on safety is just one part of a broader culture of collaboration, openness, and inclusion. "People often talk about company culture as an aspirational thing, not a reality. But in this case, it is the reality," Machado says. "The entire company feels like a team, and we're all focused on the work of taking care of our customers, doing the right thing, and making sure our people are safe."
The culture at TopBuild fosters strong connections among team members that make Machado's job as a leader of multiple functions that much easier. Still, he strives to remain available and receptive to his team, whether they're coming to him with good or bad news, and he takes care to align his actions to his words.
Moving forward, Machado hopes to propel both his team members and TopBuild to the next level. "This company has a terrific runway ahead of it. We have a lot of white space still to grow into, either through M&A or organically, and we're looking at continuing that trajectory," he says. "And for myself, I would be very happy if this were my last job and I were ultimately to retire from here."
When he does retire, Machado plans to spend as much time as possible with his family and loved ones. Until then, he'll keep doing the next best thing: cultivating the close ties that allow TopBuild to thrive.