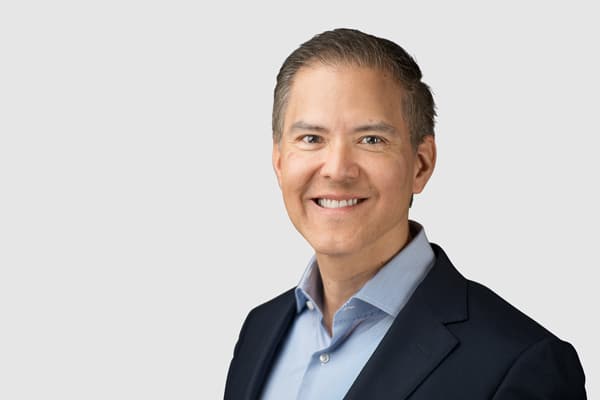 As an executive vice president at Nielsen, with extensive market and commercial knowledge both in Latin America and North America, Luis Arjona brings more than twenty years of experience growing high-performing businesses. Prior to Nielsen, he led eBay Brazil, having led its growth from the ground up. Arjona also brings consulting experience from Bain & Company Brazil, McKinsey, and Booz Allen & Hamilton. In both the United States and Brazil, where Arjona has led several vertical businesses, across a broad variety of industries, focusing on consumer products, retailing, eCommerce, financial services, and private equity.
Fluent in English, Portuguese, and Spanish, Arjona considers himself a citizen of the world. His professional journey began at twenty-three when he left his hometown in Mexico's Yucatan peninsula. After earning an MBA from Stanford University, he has steadily built an international career in management consulting that has taken him all over the world.
The values and principles that he leads by today are reflective of a life well-traveled. In business, his core values revolve around living mindfully, staying humble, being nimble and agile, and being very disciplined. "To some degree, in every place I've been, I've felt a bit like a foreigner, and I am humbled by this," Arjona says. "This perspective has allowed me to be an outside observer—taking in observations around various behaviors, work styles, opinions, and needs. Every new place has allowed me to learn about new cultures and approaches to life. Through my travels, I've been able to embrace a global culture and work collaboratively through differences."
Currently, he puts that belief system into action at Nielsen's Buy business. The business provides consumer-packaged-goods manufacturers and retailers with the most comprehensive view of the consumer through information and insights. Companies look to Nielsen, he says, to help navigate the key trends and marketplace dynamics impacting their business. Nielsen's measurement and analytics are embedded in the operating disciplines of companies all around the world, helping them to make smarter, quicker business decisions that drive results.
Be Humble and Hungry
Throughout his career, Arjona admits that having a humble spirit and hungry attitude towards finding solutions to business challenges has served him well.
"Being humble is about living to serve others and knowing that I do not have all the answers," he says. "Being hungry is about striving for excellence. These two attributes are important and certainly connected. For me, being hungry provides the energy to move forward, while being humble enables a healthy attitude to achieve success by working with others and for others."
He believes that a great deal of humility and respect for local customs and cultures has helped him adapt to the many places he has lived and worked. He remembers being humbled by his experience in São Paulo, Brazil, where he saw an extraordinarily multicultural society that was limited in material wealth and in quality of services compared to the United States. In contrast, he also remembers being humbled in Dallas, where he encountered a hunting culture that was very new to him. While he never participated, he was able to respect and appreciate others' rich passion for this sport.
"At Nielsen, we foster an environment where differences are appreciated and embraced and value diversity of thought, experiences, skills, and backgrounds," he says. "We challenge everyone to innovate, take risks, learn, and grow, which enables us to further foster the traits of being humble and hungry within a community of diversity and inclusion."
Be Nimble and Agile
According to Arjona, being nimble is the best way to serve his clients.
"Clients look to me and my team to be experts on the industry they operate in. They need us to provide advice that is relevant, data to fuel their decisions, and analytics to stay on top of the ever-changing landscape," he says. "With this responsibility, we have to react expeditiously and be nimble. That is the reality we face every day. The rate at which technology is changing is unprecedented. I am lucky to work at a company where we have a front seat to these changes, where we are leading the charge in big data and advancing our efforts in AI, machine learning, and image recognition."
In fact, Arjona believes that in order to succeed, the next generation of leaders must be agile.
"Leading through today's business environment requires the ability to sense and respond to changes in the business environment with actions that are focused, fast, and flexible," Arjona says. "Agile individuals are motivated by expanding their knowledge, questioning the status quo, and actively migrate towards challenges."
Of course, Arjona says the virtues of agility can and should be applied on a company level as well. For companies, data enable agility. It allows them to make the right decisions quickly and to execute expeditiously. The right data available at the right time is a competitive advantage.
"In our Buy segment, we are transforming our core products and our data delivery platform to bring more speed and efficiency to our clients," he says. "One great example of this is Nielsen's Connected System. This open, cloud-based solution integrates Nielsen's powerful measurement data and analytics capabilities into a single platform, addressing our clients' key needs of speed and efficiency. We're increasing the utility of our data, helping clients to understand not only what happened, but also why it happened and what action to take next. Adding to this, our Connected Partner Program enables third-party analytics companies to run apps on our open-data platform, amplifying the value of the underlying measurement data that is the core of our business. Clients can now get answers to a wider range of questions in a highly efficient and useful manner. These innovative, collaborative models are an important part of our business today and this should only grow in the future."
Continuous learning is an important part of staying nimble. For Arjona, it began when he transitioned from being an engineer to becoming a management consultant. "I've adopted new skill sets as I move from one project to another throughout my entire career," he says. "Continuous learning is a normal part of every day for me."
Be Collaborative
Arjona is a strong believer in collaboration. He says that's also an integral part of Nielsen's culture and an important factor in coordinating the delivery of services to clients in more than one hundred countries. "In today's complex business environment, no one person or team has all the answers or can accomplish everything alone," he says. "By creating an effective network, we exponentially increase the power of what we can do."
He also says that clearly defining roles and objectives and providing appropriate processes and tools are key. To illustrate, he highlights Nielsen's consolidation and creation of three global super hubs. With this move, it's possible for a team in the United States to initiate a solution and hand it off to an Asia-based team for further development overnight, which then passes it on to a European team to finalize the solution for client deliver within twenty-four hours.
Be Open to Change + Embrace Risks
Arjona doesn't consider himself to be an adventurous person, but he doesn't think twice about going outside his comfort zone to help clients address challenges in intense, high-pressure situations. One of his greatest successes before coming to Nielsen was creating a retail banking operation from scratch in El Salvador without personally having deep banking industry experience in that region. However, when he moved to his next assignment, the project resulted in more than fifty branches across the country that accounted for 25 percent of the bank's business.
"I define the risks, provide my teams with a clear mission, and empower them with the right tools to succeed," he says. Since Arjona leads by example and believes his passion for helping clients is contagious, his teams have also adopted this mentality to help them overcome challenges.
He points out that accepting risk and adapting to change make up the new status quo. "Businesses around the world are amid the fourth industrial revolution, a digital revolution that impacts every aspect of our lives—at work, at play, and at home," he says. "With this, the need to stay curious, humble, hungry, agile, collaborative, and open to taking risks is more important than ever."