When your job is to help save the world, how do you decide where to place your bets? That is the question, and the weight, laid on Lisa Feria's shoulders. As CEO of venture capital firm Stray Dog Capital LLC, Feria is tasked with identifying the plant-based start-up companies capable of making a positive impact on human beings, on animals, and on the planet itself.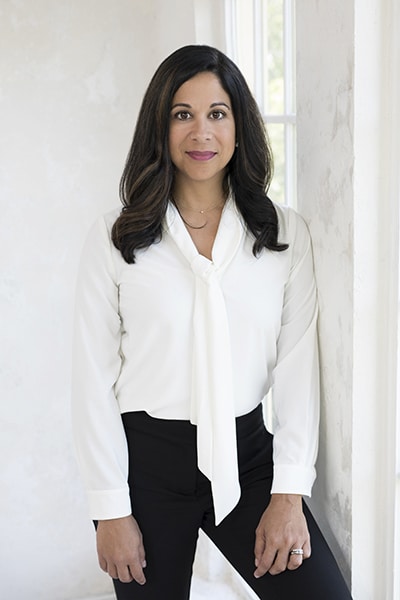 Born and raised in Puerto Rico, Feria has always sought to challenge herself, even when it makes her uncomfortable. And by the time she was twenty-one years old, Feria was managing more than 150 people. "I was sometimes two generations younger than the people reporting to me," recalls the CEO. "But I quickly realized that I didn't want to just run the facility at any one location—I wanted to be part of the team that set the strategy."
Feria pursued her interest in business operations and strategies at the University of Chicago Booth School of Business, graduating in 2006 and quickly landing a position as brand leader at Procter & Gamble. It was there that Feria discovered the world of plant-based foods.
"One day, I found myself looking at PETA's website, and it really began expanding my mind-set," Feria says. "I realized that these issues are not just about animal welfare and agriculture but about the environment and human health as well. We have to create our food differently—it's not that it would be nice to do it; we have to do it.
"We have to create our food differently—it's not that it would be nice to do it; we have to do it."
"The more I explored, the more I realized that this was something I needed to bring all my talents to bear on," Feria continues. "I wasn't going to find any other direction that satisfied my mind the way this did."
Since then, both Feria and her entire family have begun following a vegan diet. And four years ago, when Feria's passion for plant-based products led her to the cofounders of Stray Dog Capital, it was immediately apparent that their vision aligned with her own. "They saw an opportunity to not only drive social change but to gain financial returns as well," Feria says of the company.
Today, Stray Dog boasts more than thirty investments in the "future of food": start-ups that specialize in delicious, nutritious alternatives to popular foods such as beef, chicken, seafood, eggs, and dairy. As CEO, Feria sets the company's funding strategy—what projects to pursue, how those projects enter the company pipeline, and how they move up that pipeline. That can be difficult to determine, Feria explains, given that start-up companies rarely have long track records (or any track record at all).
So instead of looking at past performance, Feria and her team focus on the people behind the product. "We like to see founders who have a vision—people who know where they're going, what they want to accomplish, and how they want to do it," the CEO says. "We have invested in OK products with a great team, and those companies make it. Whereas we have invested in great products with just OK teams, and those most often do not make it." A product can always evolve and grow and be improved, Feria points out, but "the team is the team."
"Now, we're seeing even the industry giants beginning to provide delicious, healthy products . . . products that will make a meaningful impact on the lives of millions of people."
Shifting the Numbers
According to Lisa Feria, less than a handful of Hispanic women have leading roles in venture capitalism—literally. "I could count the numbers of us on one hand and still have fingers left over," she says. "And I can't sit back and watch as the door closes behind me—I'm going out of my way to make sure we funnel more diverse people into the industry."
For an example of an excellent team backing an excellent product, Feria says, one need look no further than Stray Dog's partner Beyond Meat. "They've been able to build an incredible product that I can feed to any of my friends, and they wouldn't even know it was plant-based," Feria says of the company's popular chicken and beef dishes, which are now available at fast food restaurants such as McDonald's. "Beyond Meat, and Impossible Foods, have really paved the path for other companies coming up behind them."
But to Feria, funding a start-up is about more than making a few new plant-based products available. It's also about the large companies that, because of the market impact of those startups, have begun expanding their reach into new categories.
"Millennials and Gen Zers want to eat healthier, and they also care about animals and the environment. And baby boomers and older generations are eating more of these products because of chronic diseases like high blood pressure and heart disease," Feria says of the multigenerational success of plant-based start-ups. "Now, we're seeing even the industry giants beginning to provide delicious, healthy products that we can all eat and serve to our families—products that will make a meaningful impact on the lives of millions of people."