During her junior year at San Diego State University, Lexi Martinez decided that psychology, the major she had pursued for the past three years, wasn't for her. "I had an internship, and I just realized that I wasn't excited to wake up in the morning and go," she remembers. "I kind of freaked out. I was going into my senior year not knowing what I was going to do."
Naturally, Martinez sought out the advice of one of her biggest supporters: her father. Being a first-generation Cuban American, he had always wanted to be a lawyer. However, he didn't have the financial ability or the guidance to do so. "He never really talked about wanting to be a lawyer. I found out when I was going through the process of trying to figure out what I was going to do," she says.
At the time, Martinez was in the early stages of studying for the GRE. In one of their discussions, her father suggested law school and, luckily, she was curious enough to study for the LSAT, as well. "It sounds kind of nerdy, but I just gravitated towards the LSAT and the skill set you needed to be successful on that test," she says. "That was an early sign that I should apply to law school." After taking a constitutional law course her senior year, applying to law schools, and graduating, Martinez accepted an offer of admission at University of California (UC) Hastings, now UC Law San Francisco) and started later that fall.
However, it wasn't all smooth sailing. "There were a lot of people I met in law school who were second-, third-generation lawyers, and all of their family members were lawyers. I didn't have that background, so that created some challenges," Martinez says. Fortunately, through her intellectual property courses and speaking with IP lawyers early on during her time at UC Hastings, Martinez felt reaffirmed in her choice to become a lawyer.
"If I hadn't had those experiences, I don't know if I would've been as confident in my decision to move forward with IP law," Martinez reflects. One of those experiences was an internship at Williams-Sonoma's legal department. As a legal intern, Martinez worked closely with Williams-Sonoma's outside counsel, one of which was Kilpatrick Townsend & Stockton, where she would eventually work as an associate in her first legal role.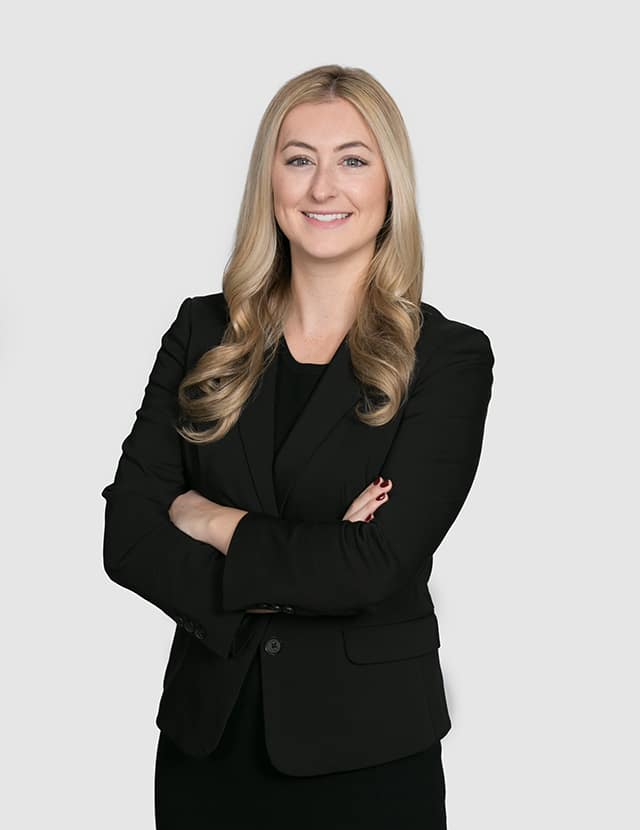 "It was one of the best firms that I could have possibly started out with, not only because the trademark and copyright practice group is well-renowned, but because of the kind and brilliant people working there," she says. "When you hear about big law, you hear about these horror stories, but Kilpatrick Townsend wasn't like that at all."
In fact, the connections and mentorship she received there played an important role in Martinez's next big career step. "I was looking to make the move in-house, and the IP counsel opportunity at RH just popped up on my LinkedIn," she says. "I couldn't believe it because I've always been a big fan of the brand and I actually knew the IP counsel at RH from Kilpatrick Townsend. I applied immediately, texted the IP counsel to tell her I was interested in the position, and that's where it all began."
For Martinez, working with another Kilpatrick Townsend alum made the transition to in-house much smoother. "Taking the element of working for someone new out of the equation helped a lot," she says. "The learning curve for me was more about adjusting my communication style. I went from primarily working with and for other lawyers to now working directly with and for businesspeople." However, during her time at RH, many new initiatives were also taking place, including expanding the brand's identity from solely being a furniture company to an entire luxury lifestyle brand.
When Martinez started at RH, there were plans to open the first RH Guesthouse, a luxury hotel in New York City as well as the brand's first gallery in the UK. With an IP team comprised of two, that meant a lot of work was on their plates. "The global expansion is a big step in the company's climb up the luxury mountain, and that puts a lot of responsibility on just the two of us," she says. "As the company expands, the IP portfolio must also expand which can be challenging when entering new markets."
These days, however, Martinez is focused on giving herself a well-deserved break. "I went from high school to college to law school and then straight into a law firm job. My summers were always filled with work or internships. I've never stopped," Martinez says.
So, while she networks and continues to get her name out there, the accomplished attorney is on a sabbatical and taking advantage of it by traveling as much as she can.
"I know my dad felt this way growing up, but I felt it too: the desire to take advantage of all the opportunities my grandparents gave us by escaping Castro, communism, and coming to America to have a better life," Martinez says. "Many of my relatives who sought asylum in America in the 1960s have now passed away, but my grandmother's still with us. Knowing that she's proud of what I've done with my life and to be fulfilling my dad's dream of becoming a lawyer makes me really grateful that [things] turned out this way."