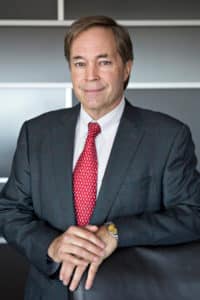 There has never been a more exciting time to be in the world of agriculture, food, and nutrition. Today, we have a unique opportunity to build the food system of the future and nourish the world in safe, responsible, and sustainable way.
To achieve this, companies like Cargill will need top talent, and that includes Hispanic and Latino professionals who bring great insights and experience. The best way to be ready for a fast-changing global food landscape is to have people who can comfortably and flexibly operate across borders, languages, and cultures.
At Cargill, we employ more than 1,300 food scientists who are working on the next generation of food and ingredients at our innovation centers worldwide. We have teams building the advanced data systems we'll need to nourish a growing population. We are also empowering experts in strategy, accounting, marketing and business operations to build a globally integrated company that delivers sustainable supply chains.
Here's the challenge we are working together to tackle: The planet's population is rising and will reach 9 billion by 2050, and according to the World Wildlife Fund, we are using more resources than the Earth can supply today. That means we'll have to grow and move significantly more food while protecting the planet in the face of climate change.
The good news is this: We know we can do it. We have access to the knowledge and technology to adapt and build the future of food. All we need now is the people to make it happen.
As a company that operates in seventy countries and employs 150,000 people, we know that diversity is crucial. The data is clear: diverse teams consistently deliver better results. To build new food systems, we will need all the energy and creativity a diverse workforce brings.
Hispanics and Latinos are a growing demographic in the United States in terms of size, education, and potential. The Census Bureau projects that Hispanics will account for 65 percent of US population growth in the next forty-five years! According to the Pew Research Center, college enrollment among Hispanics in 2014 was at 35 percent for the 18-24 age group, up from 22 percent in 1993. These numbers become even more meaningful when you take into account that nearly half of US-born Latinos are under 18.
That's why we are actively reaching out. It's why we are proud of the professional development work our Cargill Hispanic and Latino Council is doing inside and outside the company. It's also why we have consistently argued for an effective and inclusive legal immigration policy.
Cargill is no stranger to Latin America. We opened our first Latin American subsidiary in Buenos Aires, Argentina, in 1948. Today, we have thriving businesses in thirteen countries around the region, and based on my frequent travel there, I know the region is full of possibility.
On my last trip to Latin America, I visited three countries that offer enormous potential in food and agriculture: Brazil, Chile, and Nicaragua. In Nicaragua, I visited San Pedro Apostol School in Managua where our employees support a school nutrition program and work to advance the next generation of leaders. Our teams in Latin America are not only building high-performing businesses, but also passionate about giving back to local communities.
Finally, food tastes and preferences are changing. As the Hispanic population in the US grows, Latin American food in all its rich variety is steadily gaining in popularity, not the least because more and more non-Hispanics are getting a taste for it. As a food and nutrition company, we like this trend, but we need more people to bring the Latin American menu to life in the products and ingredients we make.       
Think about Cargill when you consider your next career decision. More than a third of our US-based employees are Hispanic, and we employ tens of thousands of native Spanish and Portuguese speakers in the rest of the world. We offer exciting career paths that few other employers can match. We have engaged many outstanding Hispanic women and men to lead our businesses.
Who knows, you could be the one writing this letter in the future.