To see the benefits of Kaiser Permanente's commitment to diversity, one need only look to the president of its employee resource group, Melissa Aboytes. Just three Latino employees, Aboytes being one of them, founded the group in 1991. She was passionate about engaging other Latino employees concerned with personal growth and professional advancement. Kaiser Permanente Latino Association (KPLA) now has 1,700 members.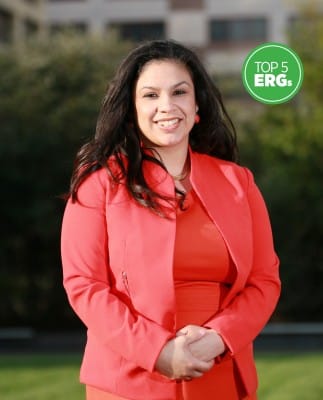 "The business imperative is beyond numbers," Aboytes says. "We have a responsibility to provide our patients with the best care possible. Our patients are from diverse populations, and we believe our workforce needs to represent the communities we serve. When diversity is championed at all levels, the result is the benefit of mutual teaching and learning."
Last year, for the second year in a row, KPLA was recognized by the US Hispanic Chamber of Commerce as one of the top five employee resource groups in the nation. It's an achievement that brings the ERG president a great deal of pride. "We were doing diversity before it was cool," Aboytes laughs. "We adopted the premise of diversity and inclusion 35 years ago, well before it was mandated by law."
KPLA provides its members with both personal and professional opportunities. These can range from volunteering at a local community health fair, to participating in networking and educational opportunities. All of the opportunities have the potential to advance their careers and contribute to the larger goal, which is providing Kaiser patients with culturally competent care.
KPLA is a collaborative partner benefiting Kaiser at the business level, ensuring patients get the best care possible. The group focuses on the perspective of the Latino patient, the Spanish-speaking patient, and the overall Latino community.
"There is a true sense of familia," Aboytes beams. "There's this understanding and feeling that what you do and say matters. Your colleagues genuinely want to see you succeed. Not every organization can say that. I think we provide similar opportunities as other employee resource groups in terms of networking and volunteering, but how many can say their group is like a family?"
MORE
To round out our special issue on Hispanic employee resource groups, we present our lineup of most-valuable Latino ERGs at some of the nations largest companies—including highlights on our "Top 5," selected by guest editor, Dr. Robert Rodriguez. View the ERG Roster here.
TOP FIVE LINKS