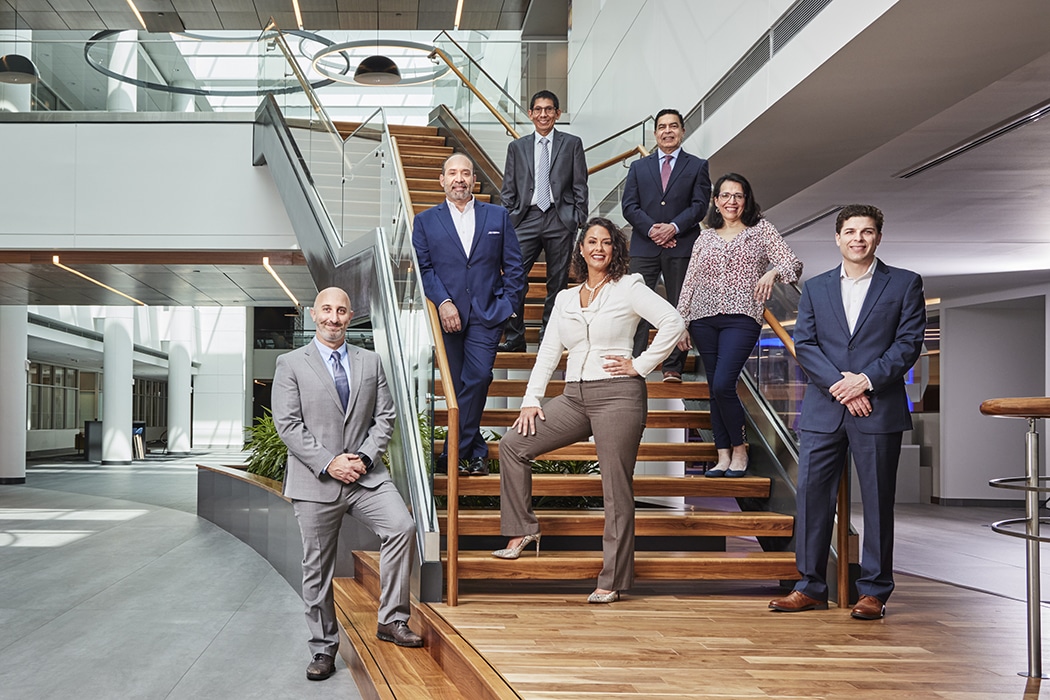 Last year, JPMorgan Chase announced a global initiative to better prepare young people for the jobs of today and tomorrow by investing $75 million and advancing smarter policy solutions. The five-year, ten-site investment and policy priorities are part of New Skills at Work, the firm's $350 million commitment to prepare adults and kids for the future of work.
Additionally, the company committed $30 billion to advance racial equity commitments and public policy efforts that address key drivers of the racial wealth divide, reduce systemic racism against Black and Latinx people, and support employees.
One of the areas seeing the results of that commitment is the "biggest small town in America," Columbus, Ohio. The city serves as a major hub for the bank—it is home to the McCoy Center corporate center, which is one of the largest JPMorgan Chase facilities in the world.
Columbus is a special place, with long-standing ties to both JPMorgan Chase and wider technological innovation at large. The city has been routinely touted as an ideal location for both start-ups and tech companies, and houses Fortune 500 companies like JPMorgan Chase and Nationwide Insurance as well as a well-established start-up community.
The city may be far from both Silicon Valley and the New York Stock Exchange, but its collective advantages—the sheer number of its cutting-edge start-ups, the big players in finance and insurance, the fact that it is home to one of the nation's largest collegiate populations, and Columbus's "bang for your buck" living standards—have marked it as a destination of note for professionals from around the nation. And there's no better example of that than JPMorgan Chase.
A Global Team . . . in the Middle of Ohio
Angela Lopez is vice president of innovation strategy at JPMorgan Chase and has been a member of the Columbus technology community since 2006. She first joined Chase to work in cybersecurity and then transitioned to her current role, in which she identifies new and emerging technologies to streamline operations. Lopez draws from her vast career experience from the other side of the technology industry as a consultant and vendor, across multiple industries, ranging from start-ups to IBM.
In 2016, Lopez founded getWITit.org, a nonprofit that aims to advance women in technology: the organization has now grown into multiple chapters and cities. "There is a very active and passionate technology community in Columbus," she enthuses. "I know a lot of people may find that hard to believe, that Ohio truly is the heart of it all."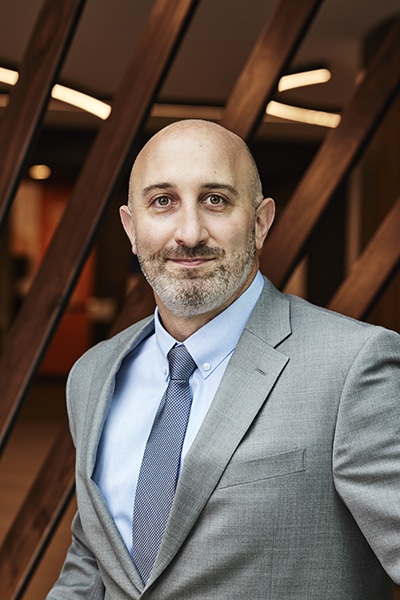 That mindset has clearly impacted the way JPMorgan Chase operates. In the US, Chase serves nearly half of all households and has fifty-five million digitally active customers who use its website or mobile app to manage their finances.
"Technology touches everything at the bank, so there is no shortage of ways you can grow your skills as a technologist here," says Vice President of Software Engineering Fredrick A. Felter. He started his career at the Ohio State University College of Engineering running computer labs. Seventeen years later, he now manages a team of seventy technologists at Chase.
Managing Director of Infrastructure Integration Services Ana Mowles has been with JPMorgan Chase since 2005. In her current role, she is responsible for the distributed computing environment, which is the infrastructure that powers most applications at the company. In addition, she is responsible for the firm's technology marketplace, which is used by employees to order the tools and infrastructure they need to build products and applications, as well as products to manage the lifecycle of the application infrastructure.
The Brazil native, who has more than twenty-two years of tech experience, has lived in California, Connecticut, and Florida. But she says she has found her "forever home" in the Columbus tech community. "This company is behind you no matter where you're from, and they are intentional when it comes to initiatives that support communities," Mowles says. "It's very exciting to work for a company that uses all of the latest and greatest technologies. The opportunities I have to develop new skills motivate me to grow my career at JPMorgan Chase."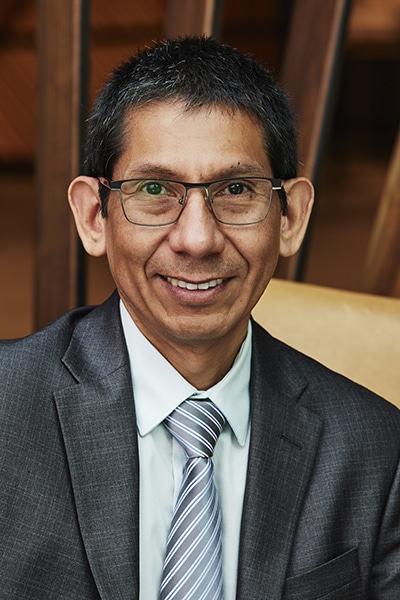 Oscar Paredes started his technology career in his native Peru but eventually came to the United States to earn his master's degree in 1998. The executive director of core banking technology joined Chase in 2017, bringing extensive entrepreneurial and technology experience in a variety of industry verticals including manufacturing, education, telecommunications, television broadcasting, commercial software development, and nonprofits. As a kid, Paredes would disassemble—then reassemble—fans, toasters, blenders, and televisions to learn how they worked. Today, he manages Chase's core banking platform and oversees a team of two hundred-plus technologists.
Though he's only been with JPMorgan Chase for three years, Paredes knows full well exactly how much his employer values diversity. One day, he found himself driving his thirteen-year-old son to a doctor's appointment, but he had a conference call he couldn't miss.
"There were about twenty-five people on the call, and the first thing we did was introduce ourselves and say where we were calling from," Paredes remembers. "When it was finished, my son couldn't believe it. There were people from Singapore, Hong Kong, India, Columbus, Dallas, New York. Diversity, for us, is just a day-to-day reality."
It's All Right Here
Lopez says that all it takes is one look at JPMorgan's corporate center to see what's different. "Just walk across our campus," Lopez says. "You will see diverse people everywhere you look. It's reflected in our leadership and our employee population. It's all right here."
Felter agrees that the company is far past the "talking about it" phase that many organizations have only recently entered into. "Diversity and inclusion are part of our culture; they are ingrained into everything we do and how we develop and retain talent."
Those within the walls of JPMorgan Chase's corporate center are obviously proud of their city. Paredes notes that SmartAsset named Columbus the number one city to work in for technology. Mowles mentions the best-in-class healthcare, the incredible community in which one can raise a family, and the top-notch schools. Lopez talks about the ease with which tech-minded individuals can meet up any day of the week, in a matter of minutes.
"I go all over the country recruiting diverse talent, and people will seem reticent about Columbus because they don't know anything about it," Paredes says. "I'll ask them if they've heard of Chase, Victoria's Secret, Pink, Nationwide Insurance. They're all here."
Whether you're interested in an organization like JPMorgan Chase that offers upward mobility or a three-person start-up with a big idea, these four executives all believe Columbus is the city to be in.
On Community, Columbus, and the Cutting-Edge
Five JPMorgan Chase leaders elaborate on the finance giant's culture and opportunities for professional growth.
Lourdes Gandy, VP of Software Engineering, JPMorgan Chase
Lourdes Gandy is a software engineer located in the Columbus Tech Hub for JPMorgan Chase. She relocated from Chicago twenty years ago and brought with her more than sixteen years of technical knowledge. "JPMorgan Chase has allowed me to build my confidence and therefore have a voice that is heard and respected across the organization," she says. "I have used these skills, in addition to my technology expertise and mentoring, to be an effective leader. I take great pride in knowing that my leadership and technical expertise ensure that our customers have all of their financial needs met."
Jesus Isea, Vice President of Project Execution for Consumer Lending Technology, JPMorgan Chase
"Since early in my career, as an IT consultant for seven years at Cap Gemini and as a director of technology for seven years at Cardinal Health, I have learned the importance of building a diverse talent pool," he says. "For the last eighteen years at Chase, I have witnessed a relentless focus on diversity and inclusion, promoting an open culture and actively supporting not only acquisition but also development and advancement for our technical leaders."
Paul Buenaventura, Executive Director and Head of Innovation for Consumer & Community Banking Operations, JPMorgan Chase
"I've worked in the financial services industry for more than twenty years, the last sixteen with JP Morgan Chase, in roles focused on operations, customer experience, and now emerging technology," Buenaventura says. "I appreciate that the culture of our firm encourages people to try new roles and gain diverse skills, which creates more well-rounded and engaged leaders. In my current position, I see firsthand the way technology can deliver seamless, personalized experiences to our customers. The Columbus location—with a deep talent pool in the area—is well positioned to help drive the technology agenda for the firm."
Christina Grundy, VP and Technology Program Manager, JPMorgan Chase
"I attribute my success at JPMC to both my approach and the opportunities provided by Chase. My motto is 'Be here now'—both in my personal and professional life. My goal is to provide my undivided attention when at work so I can do the same for my family time," Grundy says. "In my fourteen years with Chase, I have been afforded a myriad of opportunities to develop and grow my career. I am fortunate to be employed with a firm that supports my desire to be involved in the Columbus community as well as at work."
Larry Perez, Executive Director of Workforce Technology, JPMorgan Chase
"Key to the success of the JPMorgan Chase team is a culture where everyone can be themselves and bring their whole selves to work," Perez says. "I'm fortunate to be at a company that encourages employees to speak openly, share ideas, and support each other—all of which are core to personal and professional satisfaction at work. Diversity and inclusion is deeply important to our firm, and for twenty-five years I've been focused on helping colleagues grow their skills, advance their careers, and make a difference in the communities in which we work and live."