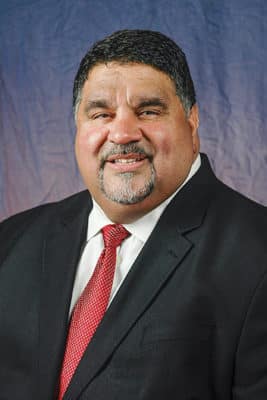 As one of Israel's oldest and largest companies, Teva Pharmaceuticals maintains a tremendous sense of corporate responsibility to provide high quality, affordable medicines that help patients live better lives. It is also committed to balancing business strategies with its global partners and the communities in which it operates. Following through on those promises is a key part of Jose Nicot's duties as global category lead for the company's legal and real estate procurement organization. He and his team are continually focused on helping Teva optimize its international real estate portfolio to ensure it is in line with business goals.
"We're developing a strategic, multiyear plan that supports our business and financial objectives while staying true to our values," Nicot says. "Our focus is on making better days for patients by enabling the development, production, and distribution of effective and affordable medicines."
Nicot, however, didn't build the skills needed to achieve these goals by working strictly in corporate real estate. He began his career in the nonprofit sector at the Association of Puerto Rican Executive Directors (APRED), which advocated for human service programs in New York State. He later became deputy general manager for community operations at the New York City Housing Authority (NYCHA). In 1996, he became associate chief of staff for New York City Mayor Rudolph W. Giuliani before moving to procurement in the private sector in 2003.
His varied experience and responsibilities taught him the importance of motivating, elevating, and activating an organization's core message. While at NYCHA, he found ways to reinforce its mission that motivated his team to better serve the residents.
"I realized early on that any one of the kids who used our facilities could grow up to find a cure for cancer," he says. "Our community operations department had nearly nine hundred employees. It was critical for me to learn to modulate my message so it could resonate in one-on-one conversations and with large audiences. That's what it means to motivate, elevate, and activate the mission—one opportunity at a time."
Nicot also learned the value of a holistic perspective when he transitioned from advocating for APRED to developing funding policies in Mayor Giuliani's office. Because of his experience, he understood the concerns on both sides of various issues. By integrating their priorities, he was able to help influence decisions that served the interests of both policymakers and community residents.
He applied this type of holistic thinking when he first came to Teva. One of Nicot's first major projects involved purchasing office furniture. He began working with the Moscow procurement team, which was busy renovating Teva's new downtown offices there. At the time, the company didn't have a global program to oversee procuring office furnishings. From New Jersey, Nicot began working with Teva's global real estate team based in Israel; architects, designers, and local purchasing agents in Moscow; and furniture dealers and manufacturers in Europe and around the world. After nearly six months, he was able to utilize the Moscow project as the basis for a global office furniture purchasing program, which leveraged Teva's clout as a global enterprise and saved nearly 10 percent on furniture and furnishings for the Moscow facility.
"By understanding the nature of global scale, we can deliver value at the local level," Nicot says.
He also helps develop his team's capabilities in a collaborative and supportive environment. He encourages team members to be proactive in their personal development by seeking advice from more experienced colleagues.
"We teach people to trust themselves and to build confidence in their abilities and judgement through iterative, consultative, and supportive processes," Nicot says.
He also makes a point of harnessing individuals' existing strengths to help them become comfortable taking on unfamiliar tasks. "I was inspired by my mentor at APRED who encouraged me to leverage my writing abilities to take charge of presenting the group's agenda to the governor's executive staff," Nicot says.
As a mentor himself, he advises others to not be afraid to be different. He uses examples like Uber and Airbnb to illustrate how important it is to take calculated risks to stand out in one's career.
Nicot follows his own advice. He collaborated with internal stakeholders at Teva to establish new enterprise-wide global purchasing programs in its legal and real estate departments. The resulting eDiscovery initiative is expected to save up to 25 percent in annual operating expenses and reduce the number of providers by approximately 85 percent. And his success at Teva hasn't gone unnoticed by his peers.
"Jose's extensive background in both the public and private sectors has helped Teva maintain its commitment to its business and financial objectives," says Robert Zwengler, executive vice president at CBRE, a commercial real estate and investment firm. "Having worked with Jose for the past five years, I can't think of anyone who is worthier of being recognized for his contributions to the company."
When asked about the near future, Nicot takes on the tone of the elder statesman.
"I used to be the youngest person in the room, but soon I will need to make way for the next generation, and I'm excited about that," he says. "Until then, staying relevant and youthful in how I look at the world is key."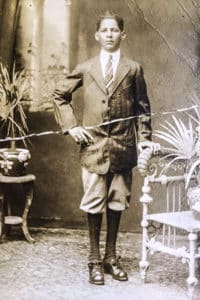 Lessons from His Father
Jose Nicot's father, Carlos, emigrated to the United States from Puerto Rico in 1911. Although the social norms were very different from the 1960s, when Jose and his brothers were born, he believes he learned very valuable lessons from his father.
A master machinist, Carlos purchased property in the Bronx, which was unusual at the time for a person of color. He indulged his love of learning by getting up at 6:30 a.m. every day, including Sundays, to read The New York Times and Spanish-language newspapers. After he retired, he operated a machine shop out of his garage until he was eighty-four years old.
"My father worked with many different races and nationalities and taught us the value of diversity," Nicot says. "He also instilled in us a great work ethic along with devotion to family and country. Those lessons have had a tremendous impact on who I am today."