A snow-covered mountain peak, encircled by stars. For even the most casual of film fans, it's a welcome sight. The Paramount Pictures logo seems like it's been around since before movies were even invented. It's a mountain peak we've always wanted to climb, despite only really appearing at the beginning of movies like The Godfather, Chinatown, Top Gun, Transformers, Coming to America, and Kung Fu Panda. When ViacomCBS announced on February 16, 2022, that it would be changing its name to Paramount (Paramount Global, in fact, but the entertainment giant continues to be referred to by its more recognizable name), the company—which boasts a sizable list of film, television, streaming, music, and other properties—came full-circle in its long evolution. The name change is an acknowledgement of just how much power that mountain peak has come to have in the minds and imaginations of its consumers. And Jose Castro is helping keep that magic alive. 
Castro, senior vice president of soft lines, global fashion collaborations, and specialty retail at Paramount Consumer Products, has been part of Paramount's journey since 2003, or approximately three name changes ago. The son of a Cuban father and Lebanese mother grew up in Miami, but his love for the entertainment world drew him to New York, where he helped a company then known as Spike TV build out its network roster. His next move was to a consumer products role at Nickelodeon.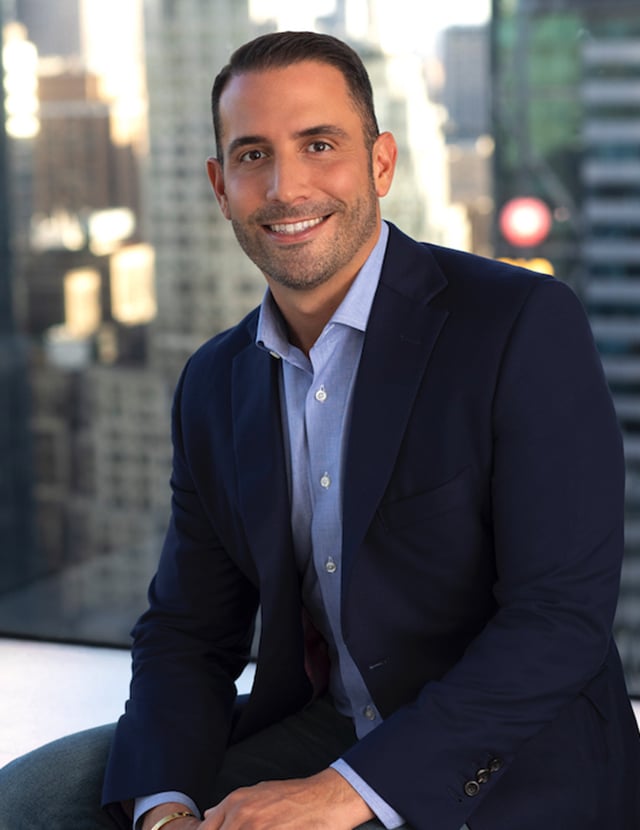 "I didn't specifically know about consumer products and licensing, but I knew enough about marketing," Castro remembers. He'd have to grow into the role, but it was one that would eventually elevate him to C-suite in a global entertainment powerhouse.
High Demand
Castro's passion for his role is unwavering. His stories are the kind that you always hope to hear from Hollywood execs: stories about passionate people who listen to their fanbases, sometimes working a step ahead and sometimes playing catch-up. His job is to try to anticipate which characters and properties are going to be a hit with audiences and make sure the right time, energy, and strategy have been put into merchandising and licensing efforts for increasingly niche-oriented fan communities. He then collaborates with manufacturers to bring these products to life.
One manufacturer and distributor Castro's team works with is footwear company ACI International. "We have had the pleasure of working with Jose for nearly twenty years and have seen him grow into the incredibly smart, strategic, and supportive executive he is today," says Steve Jackson, CEO of ACI International. "We're proud to have partnered with him for these many years to build and grow Nickelodeon's footwear business."
In the event of unexpected fandom, it's Castro's job to pivot and give those characters or properties their time in the sun. This pivot is perfectly illustrated in the case of a perpetually stoned talking towel from the long-running animated series South Park. "Towelie" was never a front-and-center star of South Park, but between metrics and instinct, Castro was able to tell fans were craving something a little edgier from a well-established edgy show.
"This was always a background character, but we knew there was something there," Castro says, laughing at both the absurdity and success of the entire affair. "We launched a Towelie collection along with an Adidas partnership last year on 4/20, and it turns out that Towelie is now one of the best-selling character from the entire show."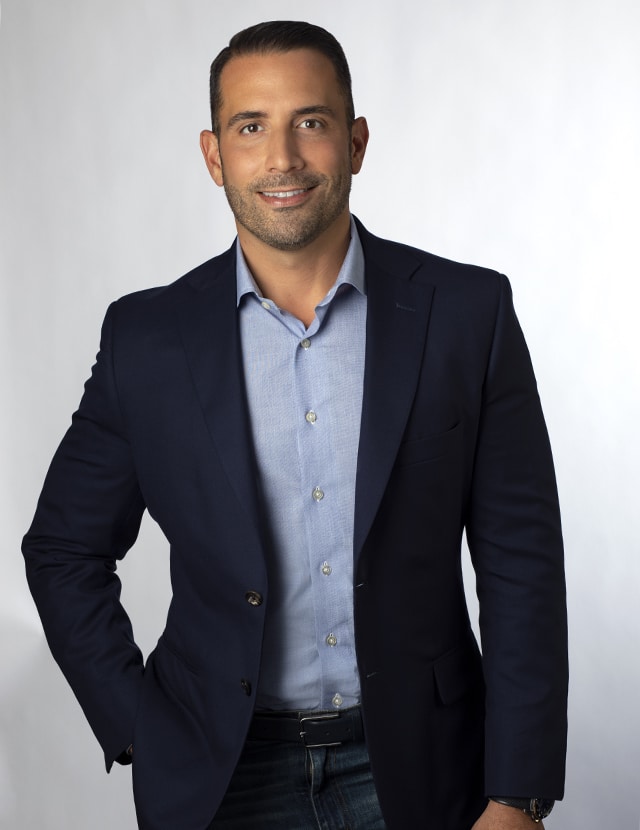 Paramount also works with Handcraft, an undergarment apparel company that produces underwear featuring popular characters seen on Disney, Nickelodeon, and in the Marvel universe. "Throughout our thirty-year partnership with Paramount, we have watched as Jose has grown into the SVP and leader that he clearly is," says Marshall Mizrahi, vice president of Handcraft. "His lovable personality—coupled with his ability to strategize, connect, and communicate with his licensees—makes him an unbeatable problem-solver and a true leader in the industry."
While brick-and-mortar retailers remain key for the company, Castro has helped bypass the traditional shopping experience through online venues. E-commerce essentially offers "endless shelf space," he explains, but the company has to work hard to understand what its audiences will want from a product. Historically, those decisions were made based on gut-based predictions, but Castro says Paramount has been able to incorporate more data and research into the decision-making process over time.
Diversity Is Strength
Castro's leadership extends beyond his job description. The SVP is one of the executive cochairs of SOMOS, the employee resource group for those who share in interest in the Latinx experience at Paramount.
"Our CEO continues to talk about the importance of diversity in every aspect," Castro says. "For one, it's the right thing to do. But it's also good for business. Our audience is diverse, so our content should be diverse, and our products should be diverse. We would be at a disadvantage if we didn't think that was the case."
The SVP says that SOMOS and other ERGs have proven especially important as informal focus groups, helping Castro's team make sure that their products are respectful in their representation of diversity on the screen. At a company where countless types of content are being created at a lightning pace, these ERGs can serve as a vital touchpoint to make sure the tone, approach, and intent of that content are delivering as intended.
Castro says that Paramount is also working to source new diverse partners in the manufacturing space for its products. "Whether it's an up-and-coming company, one run by a diverse group of people, or [a company with] BIPOC leadership, we want to give new players an opportunity to be in our licensing base," the SVP explains. "Our goal is to keep finding new partners and introduce them to our business. And while they grow in the business, they can help us identify if we're serving products to every single diverse group of people who would want to buy them."
New Peaks
While the COVID-19 pandemic hit the entertainment business hard, Castro has nevertheless been able to find silver linings during one of the most challenging times the industry has ever faced—particularly when it comes to intellectual property (IP), which his team has been working with more than ever before. In fact, just halfway through this year, Paramount determined that Castro's team had done more business during that period than it had during the previous two years, all while working remotely.
"This team has worked so hard, and I am so proud of them," Castro says. "We have this new identity, this new name to rally around, and this year is shaping up to be an incredible one."
---
A family business well into our third generation, Handcraft continues to be proudly recognized as the market leader in children's character underwear. From the beginning seventy-five years ago, we believed in building partnerships that last a lifetime and we still uphold the same traditions that our company was built on, to "provide the customer with superior quality, comfort, and design while bringing joy to everyday moments." For over thirty years, our partnership with Paramount/Nickelodeon has brought to life characters from Dora the Explorer™, Sponge Bob™, and Teenage Mutant Ninja Turtles™ to Paw Patrol™, JoJo Siwa™, and so many more.