After twenty years on Wall Street, Jorge Beristain was ready for something new. As a financial analyst, his work on metals, minerals, and emerging markets earned a solid following, lauded by Institutional Investor magazine repeatedly and attracting over four thousand institutional investors and corporate clients. His team at Deutsche Bank covered almost forty stocks and $300 billion of market capitalization across the metal space. Beristain worked across the US, Canada, and Latin America, and he's traveled just about everywhere in the process.
But the executive's competitive nature got the better of him.
"Competition is what motivates me to get out of bed every day," Beristain admits. "I like winning. But as time went on, the more I liked to help other people win and mentoring talent to grow. I had built a solid team around me and I had a great run, but I thought it was time to evolve."
The path from Wall Street heavyweight to C-suite executive is not nearly as easy a transition as it sounds. Beristain says he'd have to come down from an ivory tower where stocks often rose and fell based on his word and help one organization become the talk of the town on Wall Street. He chose to take on that challenge at the most difficult level, a turnaround project at Ryerson's recently acquired subsidiary, Central Steel & Wire, on the South Side of Chicago.
"I showed up the first day as CFO in my Wall Street clothes—a three-piece suit—and I think people were wondering what aliens kicked me off their spaceship," Beristain, now the current vice president of finance at Ryerson, a leading distributor and processor of value-added metals solutions, says. "My modus operandi is not everyone's cup of tea and, frankly, I had some growing to do."
Beristain was a guinea pig. Could a Wall Street analyst help modernize an operation that was ripe for transformation? The short answer is yes.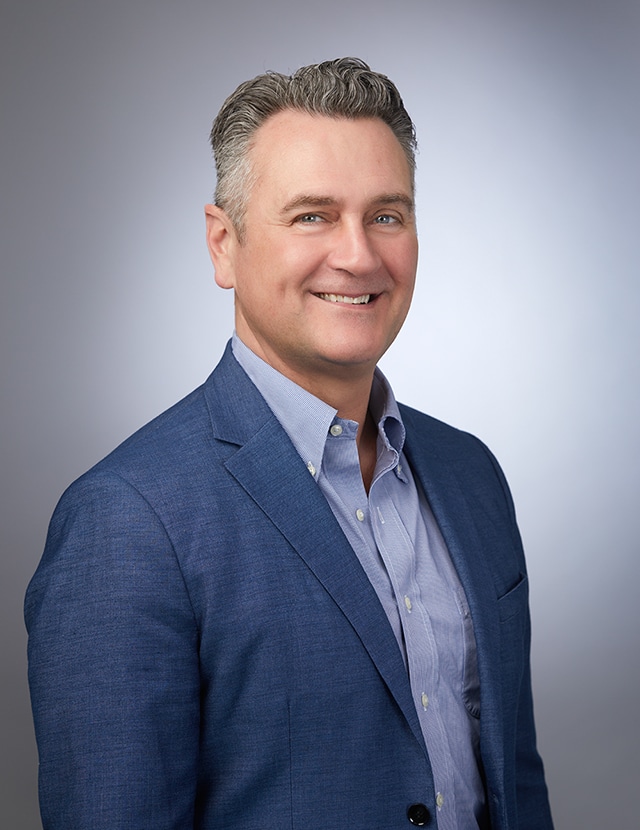 At the time of speaking in May 2023, Ryerson was busy finalizing construction of Central Steel & Wire's new state-of-the-art, solar-panel-powered new plant twenty-five miles south of Chicago. Automated robotic side loaders will allow workers to devote more time to skilled labor and provide a safer operating environment.
It was Beristain's suggestion to employ a large solar farm at the plant, but the executive says had he not been empowered by CEO Edward Lehner's environmentally minded leadership, he wouldn't have been able to accomplish his goals.
"It's a feel-good end and new chapter to a turnaround story," the executive says. "I was able to aggressively push my cost-cutting and digitalization agenda, which was needed at the time, but ultimately we emerge with a safer, more efficient and environmentally sound facility, contributing to the circular economy, and our CEO has been on board every step of the way."
But that was just the first chapter of Beristain's new journey. After two years as CFO, he was called to the parent company to dust off his Rolodex and begin engaging investors. A private equity company based out of Los Angeles—Ryerson's major shareholder—began selling down shares, and Beristain is now leading Ryerson's charge to focus on diversifying its shareholder base as a public company.
He says he's examined the company from every possible level to relay to potential investors why they may or may not make sense as an investment. In his words, it's about messaging and showcasing the DNA of Ryerson, highlighting the core of the company and industry trends that make it such a promising proposition. And Beristain is helping make sustainability a winning business proposition for the company and inventors alike.
While born in Mexico City, Beristain grew up in rural Alberta, Canada, the bastion of clean air and big sky for miles. It was only after he started working in emerging markets over his twenty years on Wall Street that he came to appreciate the level of environmental damage that unfettered capitalism could create in the pursuit of economic growth.
"Whether it's contaminated rivers in Brazil, diesel-infused smog in Mexico City, or just the environmental short cuts happening in China, I think I've seen the dark side of industry," Beristain explains. "In the latter part of my career, I began looking toward the battery electric future, and hoping for a time when solar panels, battery storage, and economic feasibility all came together. I believe that time is now."
He continues, "Ultimately, I concluded that North America would need an industrial policy to be competitive in battery electric technology. And now working with Ryerson, I see firsthand that the use of recyclable metals is a way to improve our standard of living, while lessening our environmental footprint."
In 2018, Beristain joined the board of Piedmont Lithium, a company specializing in development of battery-grade lithium hydroxide necessary for electric vehicles and other sustainable energy efforts.
"Whether it's my day job or my board position, I'm fascinated by human ingenuity—especially when it comes to the physical reality of the machines and structures we build around us," he explains. "I love the metals industry, and I want to be part of helping to build a better and more sustainable future."