Over the last decade, the RTS unit of McKinsey & Company has helped a range of clients achieve unexpected, rapid, and even unlikely transformations. RTS Founder and Chairman Jon Garcia is no stranger to transformational change; much of his life has been a story of transformation.
He grew up in a working-class family, with a Mexican father and an American mother. Both parents were focused on ensuring their three children had as much access to opportunity as possible. With their encouragement and financial support, Garcia went to college—and managed to graduate in three years. He followed this with graduate school at the London School of Economics, and ultimately wound up with a law degree from Harvard.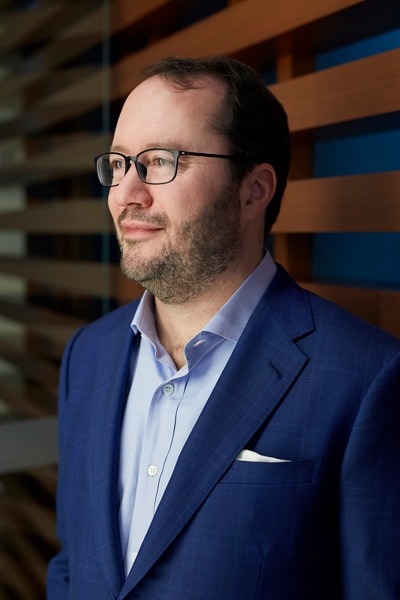 Of course, there were bumps along the way. In his third year of law school, he battled cancer—and won—reinforcing a theme that would recur later in his life: to never give up.
After finishing at Harvard, Garcia went to work for a leading global law firm in Washington, DC. Though he was happy practicing law, on a lark Garcia wound up responding to a want ad for McKinsey in the Wall Street Journal. Before he knew it, he'd landed the job at McKinsey and, with it, a transformation of his career.
After a fast and successful start in consulting, Garcia went to work for the Clinton Administration in late 1996. He served in a senior position at the Federal Communications Commission, where he worked on the opening of the US telecommunications market.
"It's hard to believe, but just over twenty years ago, regulators were struggling with how to ensure that new services like mobile phones and the Internet were allowed to flourish," Garcia says.
He found it an enriching experience, and gained a lot of respect for people who spend their careers in government. "I met a set of extraordinary people who were passionate about doing the right thing," he says. But, just as important, this experience informed and inspired his work when he returned to McKinsey in 1998.
He thrived at the growing firm—which went from 7,700 employees in 2000 to 27,700 in 2018—and he was ultimately tapped to start something new in 2009. "There were client situations where the scale and pace of change were not typical of most companies," he says. "Sometimes it was about companies with middling performance. Or when a new CEO had recently arrived and was in a position to make big things happen. I call them super-aspirational leaders."
So Garcia and colleagues created RTS. This special unit of McKinsey helps clients achieve transformational change—improving performance, health, and capabilities of organizations—as well as coaching through corporate restructurings and turnarounds. According to Garcia, it's a different consulting experience for many clients and RTS teams because they are working side-by-side "to develop the capabilities to drive and sustain the change," he says, often for two years or longer.
"My day job is behavior modification. It's about getting leaders to act differently. The 'what to do' is easy. But getting people to act differently is the real challenge."
The track record of success is impressive. For example, one chemical manufacturing company executed a complete turnaround of their performance, with a stock price that more than quadrupled, catapulting the company into the ranks of the Standard & Poor's 500.  In that case, over two years, the RTS team worked side by side with the client to comprehensively change "how they run the place," from rationalizing capital allocation, performing product pricing analyses, and reviewing how factories operate; to running effective meetings and training leaders on getting feedback. "After only a couple of years, the company is fundamentally different," Garcia says. "They went from a challenging situation to where they're killing it."
Another client, an aluminum maker, went from being in the red to the black through its RTS engagement, which started in 2011. Eight years later, the COO reports that changes brought about by RTS are still yielding results. "The power is in how those changes stick," Garcia says.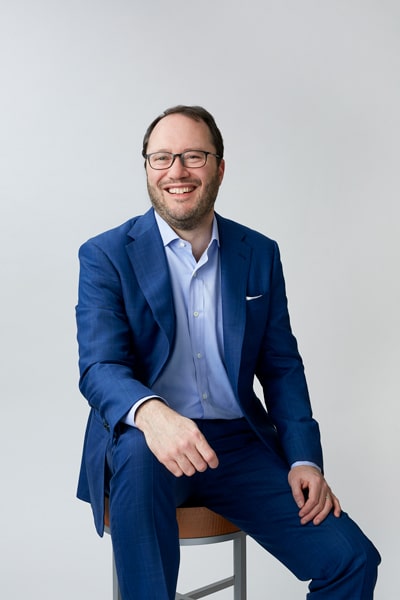 Who better to do this than someone who got through college in three years, and who finished law school while undergoing treatment for cancer? Human and enterprise characteristics and strengths are intertwined throughout RTS and its work.
"My day job is behavior modification," Garcia says. "It's about getting leaders to act differently. The 'what to do' is easy. But getting people to act differently is the real challenge."
That extends to personal health. "You have to realize that how well you balance work and life makes you more effective," he says. "I counsel clients to remember that business is inherently a marathon, not a sprint." This includes getting the right amount of sleep, and "recognizing the power of getting ahead of deadlines, which reduces stress."
RTS has global operations; as Garcia says, they've "engaged in large-scale transformations from London to the Arctic Circle to Papua New Guinea." Hiring reflects that reach: "There's a lot of value in different perspectives," he explains. "I can read about business culture in Brazil or Japan, but nothing beats having team members who know the culture because it is their own. My colleagues are literally drawn from across the world."
"One of the most important things we do with our clients is coaching them," he continues. "Good coaches inspire, and it's quite a bit easier to inspire people if they have some ability to identify or relate to you. That relatability is impacted by your background. Diverse teams are powerful."
McKinsey's research backs this up. The company took a quantitative look at diversity with its own study of 1,000 companies in twelve countries, measuring such things as profitability and long-term value creation against the proportion of women and ethnic/cultural compositions of company leadership. The findings back up Garcia's assertion: firms that rank in the top quartile of companies for gender diversity were 21 percent more likely to experience above-average profitability. The numbers for ethnic and cultural diversity were even higher at 35 percent.
Although he is Hispanic, Garcia has focused his mentoring on young people from a range of ethnic backgrounds, but who come from less-than-affluent homes, as did he. He recalls that unpaid internships in big, expensive cities weren't affordable for him. Now, he and his wife fund living expenses for a set of college students who could not otherwise afford a summer internship.
Besides financial support, what advice does this high-achieving cancer survivor offer young people?
"Love what you do and take some risks," he says. "Life is a lot like The Matrix. We often don't realize how much we can shape our own lives. We can do so much more than we imagine if we just go for it."