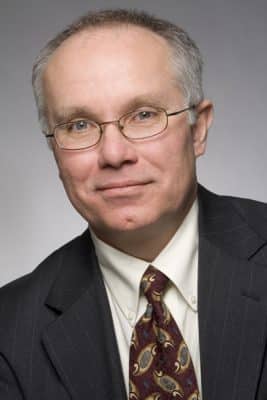 With more than four decades of experience as a healthcare strategy leader, when John Ortiz comes up with an idea for stronger financial solvency, you better believe people are listening. Especially given his success so far.
For the past three years, Ortiz has served as vice president of strategic planning for USMD Heath System in Irving, Texas. Before that, he spent eleven years in hospital and physician operations management with a Catholic healthcare system and twenty-seven years in providing advisory services to hospitals, physician practices, health plans and governments in both the US and abroad.
"The opportunities I've had have given me a level of experience and expertise that took time to develop, but have become part of my strategic thinking today," he says. "My first experience was with Jefferson Health System, which was building a brand new hospital. My role was to help develop and implement the operational plan for the new hospital systems and designs that were not widely used in the healthcare industry at the time."
As the new hospital was taking form, developers realized they were scheduled to open up in 1977, but the procedures or practices weren't yet in place to open this brand new hospital.
"They hired a group of engineers, and I was tasked with helping them redesign the procedures and processes to support the new hospital design," Ortiz says. "It gave me the chance to design a healthcare process for surgery and nursing from the ground up that had not been done before but is now a standard of healthcare and what we see in a lot of organizations today."
Ortiz learned early on that you can accomplish a great deal without spending a whole lot of money—at least not as much as many in the health field seem to be doing today.
"Money doesn't necessarily result in a great outcome or results you want. My passion was to help the industry realize that," he says. "You can be efficient for a low cost and provide a much higher level of care and quality if you move in a different direction—a smarter direction."
A New Strategic Direction
USMD serves the Dallas-Fort Worth metropolitan area with more than 250 providers and associate practitioners, and provides healthcare services to patients in just under twenty different specialties at its two hospitals, several cancer treatment centers, and nearly sixty physician clinics.
Ortiz's philosophy was one of the reasons that USMD came calling in 2012 because USMD shared his vision. The health system was about to merge with the Medical Clinic of North Texas, Urology Associates of North Texas, and IMPEL Management Services. Ortiz was brought in to help ensure the merger would go smoothly for all involved and to reorganize its structure to better empower physicians for patients.
"The opportunity at USMD allowed me to demonstrate what I believed the industry needed to do: empower physicians to manage a patient's health to achieve better outcomes," he says. "Physicians, particularly primary care physicians, are critical to how we manage the health system. Yet when people think of healthcare, they more often think of hospitals or high-tech equipment like MRIs or PET Scans, but those are only the tools used by physicians to help cure disease. The challenge is that physicians to a certain extent have been put in a role where they do not have the ability to effectively manage health. When they are in that role or in charge and can practice medicine appropriately, the results are amazing."
Once Ortiz had the structure in place after the merger, he was able to demonstrate what could happen when physicians take control of the system, putting them in a position where they were getting premium dollars from Medicare. Managing the money and patients in a proactive manner under Ortiz was instrumental in developing the company's strategic plan and its specific initiatives.
"They recognized this was the right model," he says. "We demonstrated that not only were we able to far exceed quality metrics that Medicare had outlined for physicians, but we were the second lowest cost-of-care organization in the state of Texas and forty-third lowest in the country."
A big part of Ortiz's current plan is to keep the Dallas-Fort Worth area population healthy and proactive in their own lives so that fewer services need to be newly implemented. Ortiz helped build a population health management division, which is changing the way that physicians practice medicine by surrounding them with a mobile clinical team.
"We proactively monitor all patients but pay particular attention to those with high risk by providing the support they would never get in a fee-for-service environment," Ortiz says. "For example, USMD stresses ensuring that its patients fill prescriptions. If they don't take their medication, there is a high probability they will wind up ill and in the ER," Ortiz explains. "We also have to assure  our patients that it's OK to call us if they don't feel well. In the past, a call to their physician would end up with going to the ER. That shouldn't have to be the case anymore."
When a patient goes to a facility that doesn't have any historical information about their health, it is inevitable that numerous tests and specialty consultations will occur. This is when the bill rises and outcomes can be devastating. Being proactive means reaching out to our patients while also providing access 24-7 all year, Ortiz says.
Keeping the Community Healthy
Ortiz's parents are both from Puerto Rico; his father was a barber in Manhattan and his mom worked part-time. Both played an important role in their son's path to healthcare.
"Being Hispanic, the success that I have had in business has been the result of not only my passion to succeed, but also my parents' sacrifice to ensure I could get a good education," he says. "In order to succeed in an industry like healthcare, you must recognize that continuing your education is critical. I urge those in the Latino community to do everything they can to encourage their children and relatives to continue a path towards education and higher learning."
Ortiz grew up in New York City, surrounded by a melting pot of all cultures, and he's passionate about reaching communities where they live. In the Dallas-Fort Worth area, he sees Hispanics from a variety of economic backgrounds. The truth, he says, is that so many don't have access to proper healthcare.
"Too many people being underinsured is a huge issue here in Texas," Ortiz says. "And when the only care they can get is when they are admitted to an emergency room, that's a problem. To get adequate care, you need a doctor who knows you, to act as your partner towards health." The need for healthcare is a basic need for every person on the planet, but even in the US, the industry is not where it needs to be, according to Ortiz. "But we are doing what we can to make it better."
What makes USMD unique is that it's publicly held, traded on the NASDAQ, and embraces Medicare. In fact, the organization has leaped full tilt into Medicare Advantage, unlike other physician groups around the country.
Looking ahead, Ortiz notes, the goals of USMD are to increase the number of individuals the system cares for and to introduce its approach to more medical employers. Ultimately, the USMD system aims to be the standard for healthcare in the area.
---
Diagnosis with Dr. Hernandez Suarez
"I am thrilled to see a fellow New York Latino catalyzed by his experiences to become a healthcare servant and leader.
John Ortiz is someone who was reaching for the 'Triple Aim' (Better Health, Better Experiences, and Lower Costs) before it was defined by the Institute for Health Care Improvement.
Ortiz is a strategic leader of a provider-led organization as well as an effective partner to physicians. And he has been throughout his whole career.
He has a masterful ability to spot the hot-button issues for healthcare under the ACA: electronic records, patient compliance, and medication management. Basically, his strategy can deliver the right care in the right place.
Ortiz is the type of leader that physicians want to partner with."
—Dr. Yogi Hernandez Suarez