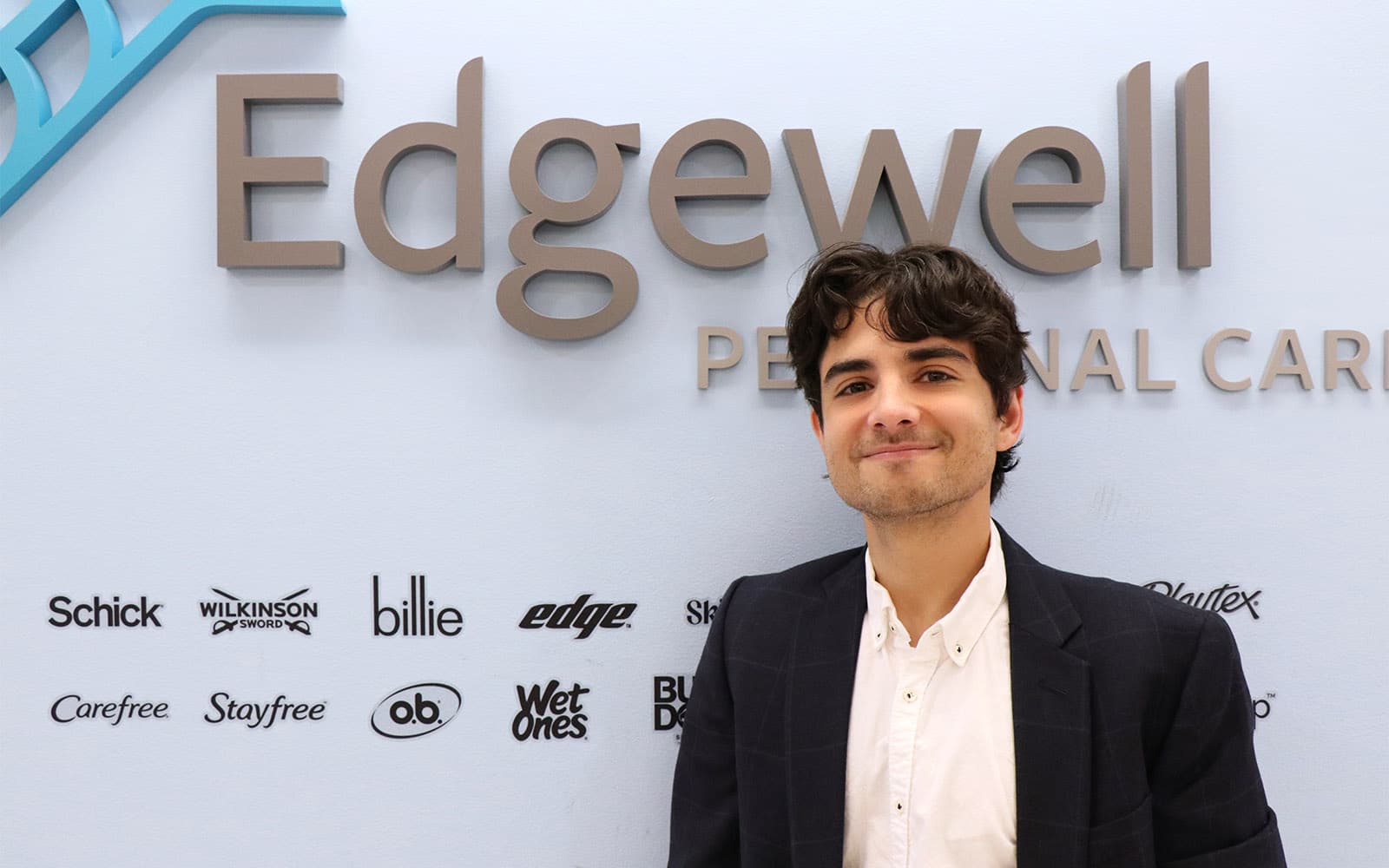 Jesse Costa, senior counsel and assistant corporate secretary at Edgewell Personal Care, has had the unique experience of spending his entire legal career in-house, a journey that gave him deep insight into what it means to be a business partner and how to speak the plainspoken language of his colleagues.
But he needed some of the traits to be effective in-house came before he even knew what he wanted to do with his life, yet alone his career. They were instilled by his parents, who immigrated to Connecticut from Portugal in the 1980s, and the values they brought with them.
"In business, the people you talk to aren't lawyers, so you have to speak in ways that get to the point. You have to speak in facts and in a way that can be easily digested by the other person," he explains. "But that's how I was raised in the culture I come from. We say what's on our minds and how we feel about things. My parents were very direct with their expectations and being raised with that made it natural for me to pursue a career like this."
As a first-generation Portuguese American who grew up in a culture that valued reliability, togetherness, and hard work, Costa didn't shy away from an opportunity to take on his first in-house role once his graduated from Quinnipiac University School of Law in 2012. While his peers headed off to the big law firms, he began his career at Element Solutions, where he had a variety of corporate and commercial law responsibilities, including leading M&A and corporate finance deals, negotiating commercial contracts all over the world, and more.
While those areas helped him hone his legal skills, they also taught him about another important aspect of being in-house: building trust. At Element and the in-house role he went on to have at Photronics five years later, he was always one of the youngest employees, often working around people in the company decades longer than him. It was a challenge that he met head on with a transparent and straight-forward communication style.
"You have to prove that you know what you're talking about and that you care, and every day is an opportunity for you to show it," he says. "A good lawyer gets to the point and not only answers the questions that their colleagues are asking and thinking about, but answers the questions they might need to be thinking about in a week or a month or if a project goes through. If you demonstrate that you're able to see strategically and understand the business, that earns trust."
Jesse Costa on Being a First-Generation Portuguese American
"Growing up and seeing my parents build a life for themselves without support networks and seeing how much we relied on each other has really grounded me and provided the basis of future success. I didn't grow up seeing many Portuguese people in the media, so my parents really instilled in me what it meant to represent Portuguese people as a whole, and to carry that responsibility in all areas of my life."
In 2018, he came to Edgewell, where he got a chance to not only refine his legal expertise and gain experience at a consumer goods company but also work for a place that's committed to personal development.
"I've been lucky in my career to experience a lot of different things and here at Edgewell, if you're willing to try something, they'll support you," Costa explains. "Edgewell gave me a chance to be successful and further my goals, which is why my parents came to this country to begin with.
"Now, it's up to me to take the opportunity and run with it," he continues. "That's allowed me to get more responsibilities and it's been pretty cool to be a part of that."
Today, Costa touts a long list of responsibilities. He is primary securities counsel for Edgewell, where he provides legal advice to ensure compliance with Securities and Exchange Commission and New York Stock Exchange requirements, supports internal colleagues in finance, tax, and treasury on a wide variety of issues and has led several M&A deals and subsequent integrations from a legal perspective. He also serves as the assistant corporate secretary, where he supports the chief legal officer and corporate secretary on all matters related to public company governance.
"The breadth of Jesse's knowledge across different subject areas, and his ability to combine that knowledge with deep insight into Edgewell's business and values, are evident in everything he does," says Jenna Levine, partner at Wachtell, Lipton, Rosen & Katz. "It has been a pleasure to work with him and the rest of the Edgewell team."
One of the responsibilities that stands out to Costa in his current role includes helping the legal department transform and strengthen its relationship with the business. As Edgewell looks to place the customer experience at the center of all it does, legal is taking a similar approach to the way it serves its clients. "That's the mandate for us, too. The business is our customer, and it's up to us to deliver service in the most timely, efficient, thoughtful, and clear way," he says. "We practice different kinds of law and have various clients, each with unique needs and perspectives, so we're focused on meeting people where they are and understanding what they want."