Ask any lawyer when they realized what they wanted to do with their life, and chances are they'll point to a hyperspecific moment in their past—a moment when their interest in the law developed into a full-blown passion.
For Jennifer Galiette, senior counsel at Eversource Energy, that moment arrived when she was a sophomore at Yale University. She was a psychology major and had enrolled in a course called Computers and the Law as an elective.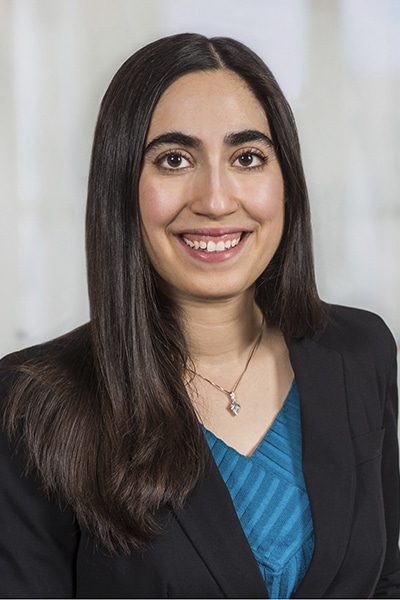 "This was in the early 2000s, when the internet was still this newly developing realm," Galiette remembers. "After the professor—who was a practicing attorney—gave us a foundation of legal elements, we discussed how we could take these concepts and apply them to cyberspace. In what way should an online issue be analogized to the real world and in what ways was it different? I found the course extremely fascinating."
After taking two additional Computers and the Law seminars taught by the same professor, Galiette decided to pursue law school after graduating from Yale—and she never looked back.
Today at Eversource—a Fortune 500 company and the largest energy delivery system in New England—Galiette's role as senior counsel encompasses an expansive scope of legal responsibilities, from representing the company at proceedings before state regulators to counseling business clients within the organization on day-to-day legal matters and strategy. None of this has slowed down during the COVID-19 pandemic—the main difference being that hearings now take place over Zoom rather than in person in a hearing room.
In addition to her legal work, one of the initiatives Galiette is proudest of at Eversource is the summer internship program. Each year, the company hires two law students from diverse backgrounds who then spend half of the season working in the legal department at Eversource. For the other half of the season, the law students work for a large law firm in the Connecticut area with whom Eversource partners on this program—thus allowing the students to gain broad exposure to what it's like to work both in-house and in a private-practice environment.
Obviously, the 2020 incarnation of the internship program looked a little different. After much discussion, Eversource decided to move forward with the program, and Galiette was responsible for pivoting it and ensuring it could function while completely virtual.
"I think we still provided a very valuable experience for our two summer interns, even though they didn't get to be in the office," she says. "We made an effort to schedule and invite them to more virtual meetings so that they could meet and talk to the other attorneys face-to-face. I also encouraged the other attorneys to bring them along to virtual meetings and hearings, in addition to including them in prep sessions."
To keep the interns further connected, Galiette planned and invited them to virtual happy hours, coffee talks, and other events. While she knows nothing will ever fully replicate the experience of having lunch with colleagues in person, she wanted to make sure there was engagement that went beyond the interns' daily tasks.
Part of why Galiette is so thrilled with Eversource's decision to keep the summer internship program going when many other companies and law firms were cancelling them is because a summer program played a key role in her own legal career. While she was enrolled at the UConn School of Law, she spent two summers at Day Pitney as a summer associate. It was there that she got introduced to the energy industry: she had the opportunity to work on projects with Day Pitney's Energy & Utility Practice Group during each of her summers with the firm.
"We're establishing relationships very early on with highly talented, diverse law students who will hopefully go on to become highly talented, diverse attorneys."
The summer associate program did more than set Galiette on the path to her current field; it eventually led her to a full-time job as an attorney with Day Pitney's Energy and Utility Practice Group. "After the summer program, when you receive an offer to join the firm full-time following law school, the firm would give you a list of all their practice groups and ask you to rank them," Galiette recalls. "They would look at the rankings and what groups needed a new first-year associate starting in the fall. Then they would make the highest possible match. Based on my experiences during the summer associate program, I ranked the energy and utility group very highly. I learned everything that I know about the industry from the attorneys who I got to work with on the ground."
Over the course of her nine years with the firm, she became increasingly focused on regulatory matters—the type of matters that comprise the bulk of her work today at Eversource.
As of April 2021, Galiette and the legal department are moving full steam ahead with 2021's summer diversity interns. Even if it's looking like the internship will once again be virtual, she is confident it will be an invaluable experience for the interns and Eversource.
"I see it as a pipeline program," Galiette says. "We're establishing relationships very early on with highly talented, diverse law students who will hopefully go on to become highly talented, diverse attorneys. I was glad we didn't have to miss a year of doing that."
After all, one summer could make all the difference for someone's career.