Intuit is known for innovation in personal finance. At its core, Intuit believes inspired and empowered employees will work together to solve new problems for customers. The software company behind popular products like TurboTax and QuickBooks has a long history of developing the right professional environment in which uniquely talented employees can solve customer problems better than anyone else.
And it's working. Both TurboTax and QuickBooks have been leaders in their respective sectors for years. The company's aim, though, is to continue to push innovation, continue to improve, and scale.
Although Intuit is more than thirty years old, co-founder Scott Cook and current CEO Brad Smith still run it like a nimble startup. They test bold ideas every tax season. In recent years, Intuit has built apps and transitioned to mobile and cloud versions. Cook sponsors Intuit Innovation Awards. Employees can spend a tenth of their time on passion projects. A community of internal "Innovation Catalysts" coach and inspire others. Everyone, from the newest employee to the most senior executive, is expected to contribute to Intuit's culture of innovation.
That's what convinced assistant general counsel Jorge Martinez to stay at Intuit after the company's 2007 acquisition of Digital Insight, where he worked as senior corporate counsel. "I saw it as a chance to work with the best talent in a creative environment," he says. "I wanted to be on the forefront of making people's lives better."
Martinez embraced Intuit's passion to innovate and set out to prove that a strong legal department can improve a tech company not only by providing sound legal advice but also offering novel ideas and unexpected solutions.
Throughout his career, Martinez, a first-generation Cuban-American raised in Los Angeles, has tried to shed the common stereotypes often levied against his chosen profession. "Business partners sometimes see lawyers as people who look for red flags and are quick to say no. I don't know who that person is, but it's not me," he says.
Instead, Martinez strives to understand business objectives and apply creative thought at the same time. He guides internal clients down the most appropriate path, finding new ways for them to accomplish their goals without being risk-averse.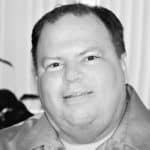 "When I walk in the door, I need the business to hear me. I need them to know what I'm capable of, and I need them to trust me." 
—Jorge Martinez
At Intuit, Martinez finds himself in good company. His colleagues share his vision and style, and the entire department is structured to enable lawyers to act as true business partners. While traditional corporate law teams include attorneys, paralegals, and other legal professionals, Martinez is surrounded by experts in privacy, security, government affairs, and other key areas.
"We have a nontraditional legal team at Intuit," he says. "Every day, I'm given the opportunity to help the business solve important problems, and to contribute in meaningful ways. Not every in-house attorney can say that."
Because he has had access to colleagues from various disciplines and because he has worked on several cross-functional teams, this structure has helped Martinez develop his professional skills more than he would at a traditional company. He studied at UCLA and Loyola Law School before starting his career as a director of business and legal affairs for a media and communications company. After the Digital Insight acquisition, he went from working as a transaction attorney to a role at Intuit as lead advertising counsel. Now, he's a product attorney.
As part of the legal team, Martinez's role is to understand complex and ever-changing regulations and help Intuit stay compliant while building the best products possible. And it's no small job. The company offers its four core products and serves forty-two million customers around the world. Martinez has to help Intuit navigate various jurisdictions as it does business in places like Brazil, Canada, France, and India.
While others might let the scope of work overwhelm them, Martinez always goes back to his belief in collaboration and innovation. He and his colleagues in the legal department have created infosets and tools that educate business leaders on the legal regulations and pitfalls in foreign countries. "If legal can get information to the business that's scalable and informs them on how to ensure a successful product launch, then we are creating new avenues for the business to move faster and achieve more success," Martinez says. 
During his tenure at Intuit, Martinez has developed a strong belief in the importance of personal brand. "When I walk in the door, I need the business to hear me. I need them to know what I'm capable of, and I need them to trust me," he says. For Martinez, personal brand is the gaming chips you bring to the table. And you earn those chips as you add value over time.
Martinez is grateful for the experiences that have brought him this far, and says he owes his success not only to his hard work but also to the sacrifice of others. "My parents and grandparents came to the United States from Cuba in the 1960s with no money, no language skills, and no possessions," he says. "They left everything behind to give me a chance. And I'm going to make the most of it."
Applying his talents and expertise at Intuit, Martinez is doing meaningful work he believes in every day.