It's one of the world's most widely distributed—and most anticipated—annual publications. In fact, last year, more than 198 million copies were printed in 27 languages.
It's the iconic IKEA catalogue. Originally released in 1951 and updated annually, the marketing book once accounted for nearly three-fourths of the Scandinavian home-furnishing company's annual ad spend. But with consumers embracing digital and mobile platforms in increasing numbers, IKEA is focused on meeting consumers  on their terms by providing a full omnichannel experience—and that means transforming the catalogue and other marketing vehicles to create relevant and exciting connections.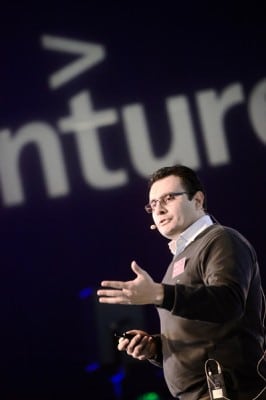 Victor Bayata is the company's global head of mobile solutions. The Mexican Italian discovered a passion for technology at an early age when his parents bought him an Atari console and a Commodore 64 personal computer. He grew up coding and playing games before studying industrial and systems engineering at ITESM (Tecnológico de Monterrey) and earning an MBA in international management from the Thunderbird School of Global Management.
Today, at IKEA, he leads a passionate team focused on providing digital mobile solutions that match customers' shifting requirements and expectations. "We know that we have to offer great customer experience throughout the entire shopping journey no matter how the customer wants to interact with us," Bayata says.
In 2013, IKEA introduced augmented reality into the online catalogue alongside QR codes and other technologies that offered how-to videos and other additional bonus content. In 2014, the catalogue app allowed viewers to project an item into their room to visualize it in their own home setting. "Technology gives us the chance to find new ways to interact and discover new ways of engaging with our customers," Bayata says. "We're not replacing the catalogue—we're leveraging technology to complement it."
In the coming years, he hopes to weave in more features based on virtual reality and other emerging technology trends.
Throughout his career, Bayata has always been interested in deploying technology to entertain or to make life better. Before starting at IKEA, he led content and services strategy for Sony Mobile and partner relationships and distribution opportunities for Sony Ericsson's managed services globally. He found kindred spirits when he joined IKEA in 2012. "This company really does want to improve people's lives," he says. "It's what we strive for in everything we do."
While he's lived on four continents throughout his life, Sweden suits Bayata well. The Scandinavian nation is a top performer in environmental quality, and it ranks above average in civic engagement, education, work-life balance, health status, and social connections.
Bayata and his team, based in Malmö, use their skills and tools to encourage sustainability and simplicity for consumers. IKEA is bringing Wi-Fi access to all retail locations and has introduced several new proof-of-concepts globally to enhance the in-store experience and integrate with what customers are already doing.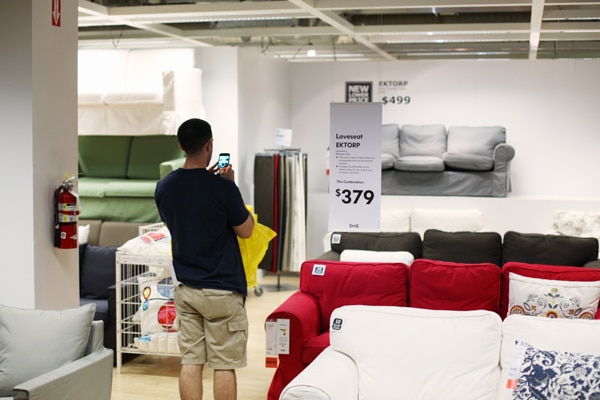 In some locations, IKEA is now using location-based services to guide customers through the store. Based on what a person likes, scans, photographs, or searches, the system can offer personalized messages and promotions, suggest similar products, or launch inspirational video content about where and how certain solutions were made. In other locations, apps and tools help customers locate and pay for items without waiting in line.
For big retailers, this shift to omnichannel is critical, and Bayata's team is helping IKEA lead the way. "Today's connected consumers shop regardless of geography, time of day, or personal location. This continuous connectivity gives brand and retailers the opportunity to engage and interact with potential customers on a 24/7 basis," he explains. Digitization is changing the business model by allowing the customer to shop and establish a continuous dialogue with the brand. With a lot on the line and competition tougher than ever, IKEA is trending in the right direction.