Yaneris Rosa will always remember that intimidating day in the sixth grade when she advanced out of her English-as-a-second-language classroom to join her English-speaking peers. Although she was leaving her comfort zone, it was a turning point. She realized that not only was she going to be able to fully transition into the United States, but also excel in her new country, eventually becoming a living example of the American Dream.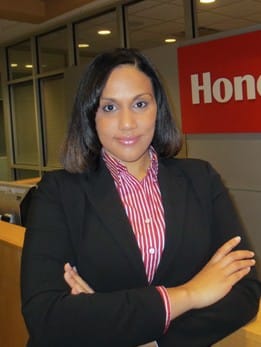 Rosa and her mother left their native Dominican Republic seeking a better life in April of 1992. The transition to America was not easy, as they adjusted to a new culture, language, and way of life. Her mother who never received a formal education and spoke limited English started working as a hotel housekeeper to make ends meet. Her daughter was instructed to focus on her studies independently.
From an early age, Rosa's mother instilled the importance of education in her daughter. She had big dreams for her only daughter. Despite the discouragement of many who told her that she would never get into an Ivy League institution, she applied, was accepted, and enrolled at Cornell University. After four successful years, she continued her studies at Harvard Law School and received her juris doctorate in 2007, becoming the first in her large extended family to earn undergraduate and law degrees.
During her studies, Rosa found ways to stay connected with her culture. She served as the cochair of Quisqueya (Cornell Dominican Students Association) and the Association of Students of Color and Language Expansion Program. Staying in touch with her heritage was equally significant in Rosa's professional development. It was that cultural desire to explore her Afro-Caribbean background that led her abroad her junior year to study in Ghana. Rosa returned to Ghana during law school to complete a month-long Harvard Law human rights clinic.
Upon graduating, she started her legal career with Simpson Thatcher as a full-time corporate associate, a position that laid the foundation for her current corporate practice. She also served as a member of the Simpson Thacher diversity committee advisory council and concurrently carried a heavy load of pro bono matters that included asylum cases and other immigration matters.
After a few years at Simpson, Rosa made the transition in-house, becoming associate general counsel for Planet Payment Inc. She would play a vital role to the company, assisting with its initial public offering being listed on the NASDAQ. She recalls the day she was invited to ring the NASDAQ closing bell along with her Planet Payment colleagues.
Rosa's legal practice at Planet Payment supported complex technology solutions, which prepared her for her current role as the assistant general counsel of the Honeywell Security Group, a division of Honeywell International Inc. She partners with business leaders to further the growth and success of Honeywell's product line, including assisting Honeywell's Latin American team to facilitate expansion strategy.
At Honeywell, Rosa serves on the Legal and Government Relations Diversity Council, an organization that aligns with her commitment to support and actively promote diversity in the legal profession. She is passionate about education initiatives, especially those that provide opportunities to children from underprivileged backgrounds. She has served on boards of several nonprofit organizations and she is involved with mentorship programs for students. Rosa explains, "I've been blessed with tremendous opportunities and feel it is my duty to pay it forward."