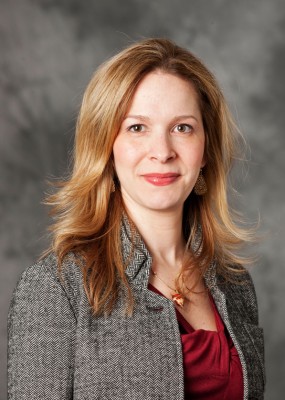 Dominican-born Rosa Estrella appreciates the cultural value of her family roots, which provided invaluable lessons on respect, hard work, and being proud of who you are. Although she and her family moved to the United States before her first birthday, her upbringing was split between New York City's Latin neighborhoods of  Washington Heights and the Bronx, and later, back to the Dominican Republic. "When I was about 10, my parents decided to move us back," Estrella recalls. "At the time, I respected their decision, but I was not happy about leaving what I had always known—my friends and the incomparable diversity of New York."
Today, she sees the experience as one she would never trade. For five years, Estrella attended local Dominican schools, learning the language and the culture amidst her extremely large and boisterous family. "I definitely see where these two factors have influenced me," Estrella shares. Returning with her family to New York in her mid-teens, Estrella prepared herself for continuing education and became the very first member of her family to complete college, let alone obtain a professional degree. Although, she admits, her decision to go away to college was not met with immediate approval. Estrella openly shares that there was a clear distinction in her own cultural upbringing about what roles men and women generally play. Not exactly what the tenacious Latina envisioned for herself. "Although I may have conducted myself according to my cultural expectation, I had an inherent drive to be independent and to assert myself, which is still true today," Estrella explains.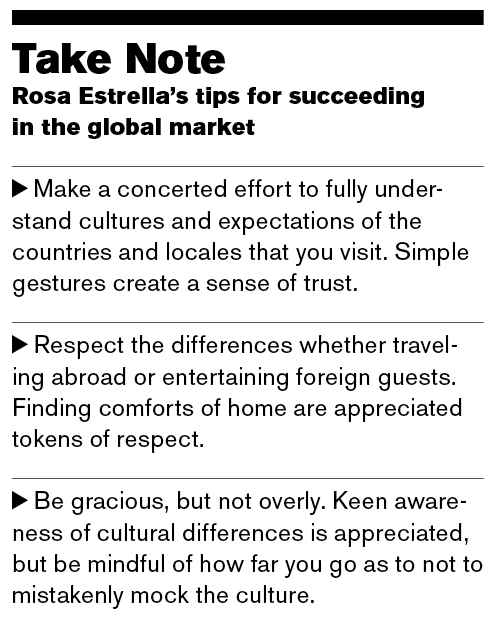 Having represented many international clients in the past, and now as senior legal director for Eisai Inc., Estrella looks for common ground when working with her Japanese associates, and with her Latin American partners or counterparties, while also respecting cultural differences. "Regardless of where I may travel or even in the context of a conference call with our Japanese-based colleagues or other global affiliates, I find it is important to make sure that I have at least some understanding or sensitivity of the cultural expectations," says Estrella, of her company, which is the US pharmaceutical operation of Eisai Co., Ltd., a Japanese research-based human health-care company that discovers, develops, and markets products throughout the world. "It could be something as simple as being sensitive to the time differences when scheduling a meeting or knowledge of the observance of particular holidays. I have found that making an effort or a gesture to understand goes a long way."
Acknowledging that cultural awareness is one of her strengths, Estrella admits that it has been especially invaluable in helping her to earn the trust of her Latin American counterparts or business partners. She believes that it automatically lends itself to feeling comfortable in the working relationship because she is able to relate to cultural needs, able to communicate effectively in their language, and to have a personal understanding of how they conduct themselves in their personal lives.
As a corporate-transactions lawyer and a seasoned traveler, Estrella often travels abroad to support the company in strategies and initiatives relating to promotion and licensing agreements with third parties. She also takes advantage of these travels to meet with Eisai's international partners or distributors and provide counsel in connection with new-business development and market-expansion opportunities, particularly in Latin America the last two years, in connection with Eisai's new market group. The group, she says, plays an instrumental role in effectively expanding Eisai's international presence.
Estrella also travels domestically to support Eisai's manufacturing group in North Carolina and to support US-based business-development efforts. "Being able to support many different groups and functions within the same organization that represent a very diverse cross section is key in my current role," Estrella says. "Pharmaceuticals is a very complex industry that touches many disciplines, areas of expertise, and corners of the world. While I am still learning, having the right finesse and understanding the importance of genuinely obliging differences has contributed to not only my professional success, but my personal satisfaction as well."