Growing up in inner-city Houston as a son of immigrant parents, Erik Cardenas had a firsthand look at the effects that limited access to healthcare has on a community. That informed his career path in the healthcare industry as he climbed the corporate ladder.
Then, four years ago, Cardenas joined Amazon on a project that is now known as Amazon Care: it was designed to improve the patient experience, and Cardenas made important contributions that made care for Amazon employees and their families easier and more convenient, but he felt that it was time for the Latino community to have its own solution. He decided to strike out on his own to cofound Zócalo Health.
"I realized there was a need and an opportunity to create something that is truly built for the Latino community," he remembers. "There's a lot of data that suggest that when a patient gets to engage and establish a partnership with a healthcare provider who looks likes them and shares the same cultures and values, the patient's outcomes improve."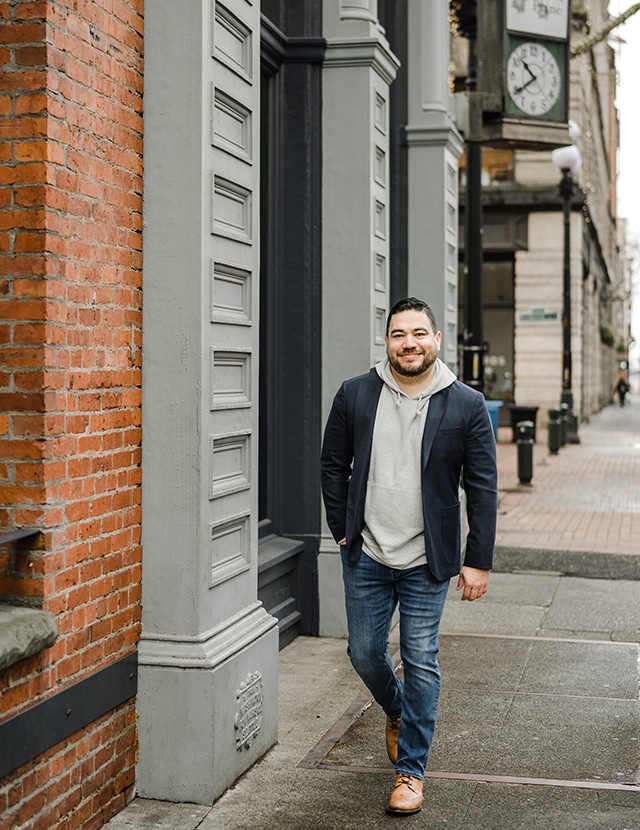 The team at Zócalo Health is devoted to creating a relationship-based experience, rather than transactional, that is focused on prevention, primary care, behavioral health, and traditional practices that work together to support a patient's overall wellness.
"We promote wellness that goes beyond the absence of illness and fosters physical, mental, social, and spiritual strength within our families and communities. Our hope is that by providing this experience, we get to provide an exceptional service that not only improves our Latino community's health but also brings much-needed focus to holistic care," Cardenas says.
Zócalo Health will launch services virtually in 2022 with the goal of adding in-person care within Latino communities in the near future. Patients will have access to same-day healthcare appointments with Latino providers as well as navigation services to connect them with the right information and resources to achieve optimal health.
"Zócalo Health is a brand that will be providing healthcare services that are culturally competent and holistic," says the CEO. As he explains, this means more than just finding doctors to address urgent care needs. It also means encouraging clients to form relationships with doctors.
"I think a lot of people in our community don't understand the importance of establishing care with a primary care physician," Cardenas says. "Instead of just connecting you with a doctor, we connect you with a promotor de salud, a community health worker. That's someone who has a lot of shared experiences with our patients and can help navigate them through the often-confusing healthcare system, provide education, or connect them to other relevant resources to promote their well-being."
That's important for many reasons, he explains, but especially because it builds trust between doctors and patients, a trust that a lot of people in the Latino community aren't used to.
It also helps address social as well as healthcare needs.
"The fact that some people in the Latino community have to make trade-offs between paying the mortgage or paying for a prescription is something that can be very difficult," he adds. "We're going to connect people with resources in the community that can help make those decisions less difficult."
Cardenas also points out that access to convenient primary care is often limited in Latino communities; the average wait time just to get an appointment ranges one to two weeks.
"When you look at predominately Latino zip codes, you see a stark difference in the ratio of primary care providers to the number of residents," he explains. "We see a ratio of one primary care physician for about every five thousand to six thousand residents. That means access is limited, at least within their community, and what they resort to is lower-value options like emergency rooms. Or they can forgo care altogether, and something that was preventable becomes a chronic condition, and then it becomes a real burden for them, their family, and the healthcare system. So, our goal is to educate, build trust, and give people a place where they feel like part of a community."
Educating Latino people is another one of Zócalo Health's key goals. Cardenas notes that when many people begin new jobs that offer insurance plans, they often choose the option with the lowest premiums without realizing those plans come with deductibles upwards of $5,000 to $7,000.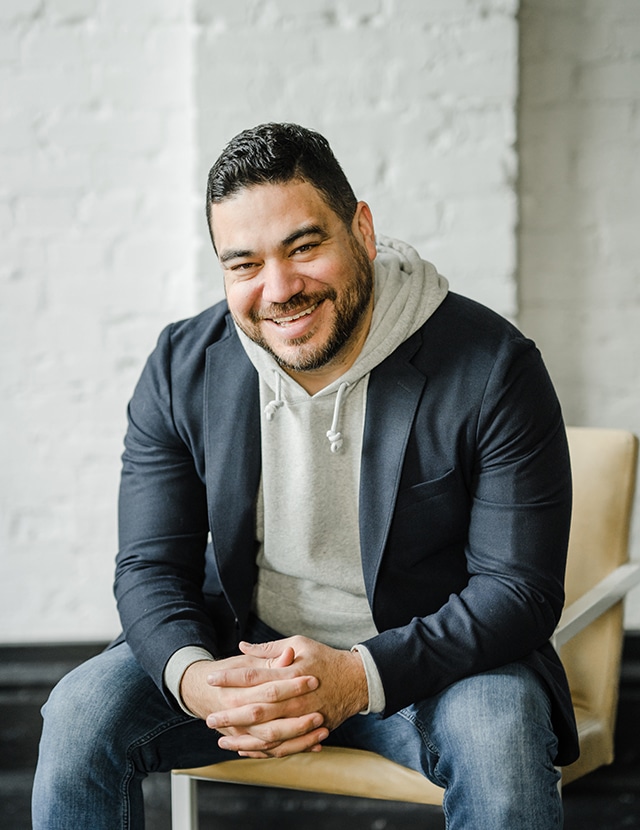 "They were basically signing up for catastrophic insurance," he points out. "Not only were they paying several hundreds of dollars a month, but that $5,000 deductible meant they were paying for the first $5,000 of healthcare services. They get sick, they go to the doctor, and they get a bill for $250 and can't negotiate. Then they think insurance is a scam. That's because no one is taking the initiative to educate the community about these plans."
While Zócalo Health is a new endeavor, it's the culmination of a life's work for Cardenas, who remembers long waits at community healthcare clinics as a child and acting as an interpreter between the doctor and his mother. There was also guilt over the cost of prescriptions and the fact that his mother had to take a day off (and therefore wasn't paid) to take him to a doctor.
Cardenas actually wanted to be a doctor and got into a major university, but he wasn't ready for that step at that time. He started his career in healthcare and graduated from the University of Incarnate Word, but his story was very different from that of other healthcare entrepreneurs, or even that of his Amazon colleagues who had graduated from schools like Stanford and Harvard.
"I didn't finish undergrad until I was an adult, but I didn't need it to build a successful career in healthcare—I climbed the corporate ladder, demonstrating my ability to create value," he says. "This is the first time where I get to work on something that is for me. I actually built something for that kid who had to wait in a community clinic for his parents who couldn't navigate the system alone."