"I never thought my professional career would coincide with my personal passion for news and information," marvels Elsa Luna of Southern California Public Radio (SCPR).
As she studied political science and international economic relations at UCLA (with an MBA at University of Redlands to follow), Luna's career broke a path that was, indeed, many miles from any sort of journalism. Finance became her focus, but it wasn't long before a job in the for-profit sector left her with "a sour taste in my mouth" because of the way revenue for its shareholders was generated. "As much as I enjoyed the functionality of what I was doing, I really felt for-profit was the wrong place for me to do it," Luna says.
That was in 1996. By 1998, she had moved into the nonprofit sector and never looked back, taking on leadership roles in the finance departments of various industries including science (Carnegie Institution), social services (YWCA), and education (LA Universal Preschool). But for Luna, a self-professed "news junkie" who cultivated an interest in current events at a very early age, being CFO at SCPR is her greatest opportunity to date.
"Knowing it's a nonprofit, it's mission-based, and that its intent is to inform Southern California and provide information to the community is why I want to do the best I can for SCPR," she says. "I feel like I've finally arrived after twenty-plus years."
SCPR wasn't even in existence twenty-plus years ago; it was founded by American Public Media through a public service operating agreement with Pasadena City College in 2000. Since then, SCPR has become the most listened-to public radio news service in Southern California, reaching more than 750,000 listeners each week by way of station KPCC, its satellite stations, and its translator frequencies.
The need for a CFO is new—Luna is the first in the role—but the goals for said financial officer are the same as they might be anywhere else: to foster growth that is sustainable.
For SCPR—which serves many communities that claim Latinos as their largest ethnic group—one of the best ways to do this is to grow its base of Latino listeners. Diversity is part of the official mission, in fact:
Strengthen the civic and cultural bonds that unite Southern California's diverse communities by providing the highest quality news and information service through radio and other interactive media. 
And SCPR got a major assist by way of the One Nation Media Project, launched in 2011 with a grant from the Corporation for Public Broadcasting. The goal was to broaden its news service appeal to English-speaking Latinos and other minorities, and the results are remarkable: the Latino audience for KPCC has nearly doubled since 2009, contributing to a total audience jump of 27 percent. Additionally, KPCC listener support has nearly doubled and corporate underwriting revenue grew around 25 percent (to $7.8 million) between 2009 and 2014.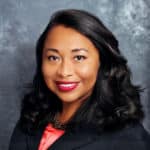 "We're reaching out more to the Latino community and expanding our Latino audience—both locally and internationally."
Elsa Luna
Relevant content and tone are a substantial part of SCPR's strategy shift, so perhaps the easiest thing to credit for the increases are changes to KPCC's local programming—most notably top-rated Take Two and Radio Ambulante. An increase in underwriters from the Latino community is important as well, not only for revenue reasons but also for the way they resonate with Latino listeners.
The changes, however, are more thorough than that. "We're reaching out more to the Latino community and expanding our Latino audience—both locally and internationally," Luna says in reference to the station's own culture.
It's especially the case with entry-level hires, as their applicants are increasingly young and diverse. "It's something we constantly have to work at, though, because one of the challenges with diversity is that those same people are often the first that are recruited out [by a new employer]," Luna adds. "Other journalistic companies, both profit and nonprofit, are pursuing them as well…and they get whisked away."
Audience loyalty is another thing altogether, and the Latino-based listener increase for SCPR was further helped by a new commitment to community engagement. The boost in live events, particularly those targeted to Latino businesses and community leaders, has been substantial. Even more recently, SCPR listeners have benefited from the production of shows and podcasts targeted to both Latino (Radio Ambulante and Take Two) and Asian (Shoes Off) communities.
If all this sounds like an organization in the midst of a major expansion, that's because it is. In addition to the progression of programming and the way it's made available, the current SCPR headquarters is "about 110 percent full now" compared with 50 percent when it opened ten years ago, according to Luna. An expanded facility is, consequentially, in the works—but that's not all. "Our intent is to create a large investment into the future for public service journalism," Luna says. "It's about new programming, unbiased journalism, and digital innovation; about incubating successful podcasts and shows so we can learn and expand from them."
Growing a $30 million organization all the way up to $50 million in the next four to five years could mean the pressure's on for Luna and her team. But her confidence is unwavering. "This is what I do," she emphasizes. "I come into companies to grow them, and expand them, as you will see.
"And to be able to do that for the purposes of public media and journalism, while enriching the lives of people with this information . . . it puts a huge smile on my face."