My ninety-one-year-old dad has a way of simplifying things that has always resonated with me. I treasure our conversations and his stories—he is my hero because of his example as well as his love.
A few weeks ago, I participated in an identity charla where someone proclaimed that one of the things that unite Hispanics is the fact that "we all have an immigration story." My first thought was, Wait, I don't!
I phoned my dad to talk about our Marquez family. As he shared a childhood memory with me, he gave me the breakthrough I needed in one phrase. In his curiously joyful storytelling tone, he said, "The insurance man or landlord was coming to the house to collect, and my mom tells me, 'Hide the tortillas!'"
"What? Hide the tortillas? Why?" I asked.
"Mom didn't want others to know that we ate tortillas and spoke Spanish."
I was quiet, picturing my grandma with her shaded eyeglasses and hearing her accent.
My dad continued, "Anglos didn't eat burritos or tortillas back then [1930 to the 1940s]. There was only one Mexican restaurant over on Larimer Street that we knew of, but we didn't have money to eat there. We ate at home." He paused. "Now, everybody loves Mexican food."
The Journey
As my dad explained during our many calls, I do have an immigration story, it's just not very easy to proclaim or explain. I am one of the "border-crossed-us" Hispanics who get as far as present-day northern New Mexico. When others ask me where I am from and I say the US, I often hear, "OK, but where is your family from?" When I say northern New Mexico, I usually see the raised eyebrow of frustration starting to form.
To date, my family can trace our lineage back to my great-grandfather Regino, who was born in New Mexico in 1847. That is around the time of the Mexican-American War and was also when today's border started taking shape. Twenty-six years before that, in 1821, Mexico declared independence from Spain. Did my ancestors' identity go from Hispano to Mexican to Hispanic American in a span of about fifty years?
In recent weeks, I may also have discovered a sixteenth-century connection to El Valle de San Luis in south-central Colorado. Of course, there was also significant mixing of Spanish families with Native Americans at the time. Is there a rule that declares citizenship and identity for my great-great-great-grandparents?
My grandparents called me Guero, and my Spanish needs improvement, but my visceral and intellectual pride in my Latinidad has never been stronger. I am a Hispanic American. And after educating myself with an excerpt from Auténtico: The Definitive Guide to Latino Career Success by Dr. Robert Rodriguez and Andrés Tomás Tapia, where they outline the four main Latino archetypes in the workplace, I am proclaiming myself to be Retro Latino. It is a journey.
Listen, you can hear the kneading of masa and the rolling pin rolling out the tortillas.
You Gotta See It to Be It
I grew up in Swansea, a predominately Chicano neighborhood in Denver. My parents were loving, though my dad was tough. I made my share of mistakes and dumb decisions, but my parents, relatives, and friends kept me oriented. I knew I wanted to be a soldier.
Back then, I was always surrounded by my family. My grandma lived two houses away, and I had cousins up the street, down the street, and behind us. The combination of family, traditions, school, friends, sports, a bit of luck, and grace from above charted my path.
My professional journey starts with respect and trust, not only for others but also for myself. I spent way too much energy early in my Army career thinking that I had to try harder because I was Hispanic. I felt I had to be a notch above the others, when what I needed to do was celebrate my heritage and get the job done.
Others certainly respected who I was and trusted me to do the job. I had a boss who once said to me, "Jeff, I trust you." Those three words can unburden you in remarkable ways. And as I controlled my self-limiting doubts, I gained tremendous experiences—from transforming the Army in the Pacific and tours in both the Pentagon and Iraq to a stint on the National Security Council and a position as a chief of staff at the US Department of Homeland Security.
Noticeably, during my thirty years in the Army, there were (to my knowledge) only five Hispanic general officers. In 1986, as a newly minted lieutenant, one talked to me about the experience of being Hispanic in the Army. Fast-forward twelve years and another asked me if I spoke the "language" after seeing my name on my uniform. At year twenty-two or so, one offered his congratulations and Hispanic pride upon me being selected for promotion.
While they may not have nurtured my Hispanic identity, they and many others absolutely nurtured my leadership, for which I am forever grateful. They did the nation's work, defending our way of life. But with the extreme growth of the Hispanic population in the United States, we can and must do more.
We need to get better and very public at owning and portraying the Hispanic story as a great American story. Hispanics have fought in every US war, and that story needs to be told and honored. At present, Hispanics make up 18 percent of the US population and about 16 percent of the active force. However, only about 8 percent of the officer corps and 2 percent of general officers are Hispanic. Just as we need more Hispanics into the boardroom, we need more Latinos wearing brass and then stars.
Right about now, you should smell the aroma of fresh tortillas.  
The Vision
Today, I put all my experiences together at Marquez Leadership, Culture & Strategy LLC. And throughout the COVID-19 pandemic, as I have engaged in discussions on health, voting, military service, and other topics related to the Hispanic community, I have been thinking more and more about a strategy for the community. What unites us, binds us, and causes friction? Do we have a shared vision that aims to actualize impact?
As we enter this new era and align our strengths, allow me to offer this vision, the Hispanic American: we are diverse, we are strong, and we belong. We are organic to America and its success, and it is time to get past having someone else decide whether we are included. We, with our magnificent diversity, belong.
When tied to strategies that harness our collective power, this vision can not only help set the agenda for the upcoming administration but also serve as our guidepost for years to come. We are America. And as our stories, differences, agreements—and disagreements—and our failures followed by triumphs become part of the unvarnished, transparent, and true American story, we will belong in every sense of the word.
Now, when the insurance person or landlord stops by the house, don't hide the tortillas. Instead, in typical Latino fashion, say, "Hello, we are just sitting down for rice and beans, green chile, and tortillas. Come in, join us."
---
The views expressed in this article are those of the author and do not necessarily reflect the position of Hispanic Executive or Guerrero Media.
---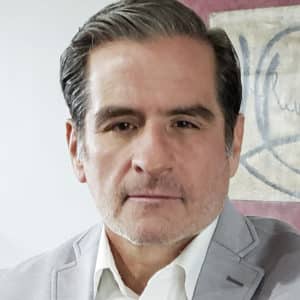 Jeff Marquez, founder of Marquez Leadership, Culture & Strategy LLC, works with business, government, and nonprofit leaders who want to lead as their best selves, build a winning team, and succeed sustainably. A retired Army officer and former senior executive with the federal government, Marquez served on the National Security Council as the director of continuity policy and acting senior director for response policy. He led the team that developed the successful US drawdown from Iraq in 2011. In Hawaii, he led the transformation of United States Army forces in the Pacific. He also served as a chief of staff in the federal government. He has led continuity and infectious disease planning actions across the last two administrations.
You can reach him at [email protected], (703) 472-7514, or https://strategicleadersacademy.com/jeff-marquez/.