When Consuelo Madere retired from the executive team of agricultural giant Monsanto in 2013, she was looking to share her talents on a corporate board that would fit her values and expertise. With over 30 years of experience in the agriculture sector, she found herself intrigued by the idea of joining the board of PotashCorp.
Madere felt she could bring a fresh perspective to the global fertilizer company, and one  that would align with the its position as an industrial segment leader. Madere, now an independent director of PotashCorp's board, brings a unique voice to top-level leadership at Potash—one that both challenges the status quo and provides useful industry expertise.
Madere started her career with a bachelor's in chemical engineering from Louisiana State University. From there, she joined Monsanto as a process engineer. She eventually received her MBA at the University of Iowa and worked in various capacities from manufacturing to technology, strategy to profit and loss, and global operations at Monsanto.
"The scope of my career and the diversity of my experiences have led to a skill set that translates to being a valuable contributor on this board," says Madere. "I've been on the other side of the table as a senior executive. Now, as a board member, I am experiencing development from the opposite side of the table."
Madere has been a member of PotashCorp's board since 2014. In her time as director, she adds value by bringing a diverse perspective to discussions. "As a company, you want board members who are confident and willing to challenge, but will do so in a constructive manner," says Madere. "Because I came from a different part of the industry than most of the other board members, I bring key value to the table. I bring a global perspective from the farming segment of agriculture."
In addition to being one of the board's directors, Madere also serves on the audit committee and the safety, health, and environment committee. Her Monsanto experience with safety and operations is a great asset for PotashCorp, since one of the company's strategic priorities is the relentless pursuit of continuous improvement to the safety of their employees and the environment.  Additionally, her previous experience as a senior executive with significant global profit-and-loss management expertise gives her the ability to positively contribute in that capacity.
In January of 2016, the 12 members of PotashCorp's board met for dinner in the company's Saskatoon, Canada, headquarters. The evening before a meeting is usually a time for members to catch up, unwind, and informally sit with the CEO before official meetings begin the next morning. Sometimes, the board members use the time for review of key topics or to share new learning. Quarterly committee meetings kick off throughout the following day. The third day is the official board meeting, in which members cover strategy, business updates, capital project approvals, safety, and other board-related matters. The meeting concludes with a private discussion between the board and the CEO, followed by a conclusion with just board directors.
"On the board of Potash, I have an opportunity to not only play a key role in increasing yield for growers around the world, but to do it in a sustainable manner."
Consuelo Madere
At least once a year, the board meeting is held at either a PotashCorp facility away from its headquarters, or at a customer or industry-related location. This gives members the chance to have a ground-level view of what the company is doing well, and how it can continuously improve. This September, the board will meet in China to get a first-hand perspective from its customers in one of the company's most important markets.  Though the topics change and the priorities differ from meeting to meeting, Madere believes that this meeting formula creates a feeling of inclusion. "We all come from different backgrounds and experiences, and there is  a nice distribution relative to time on the board," says Madere.  "Most importantly, everyone's opinion is valued."
Madere's overarching goal as a board member isn't likely to change from year to year. She aims to do what's best for the company and to add value for shareholders. She says that as the world's population grows and diets change, the demand for food will continue to increase, which means that the demand for crop production will also increase. "On the board of Potash, I have an opportunity to not only play a key role in increasing yield for growers around the world, but to do it in a sustainable manner," says Madere. "Potash, as a global fertilizer company, plays a critical role in providing products that are needed to keep soil healthy in order to grow more food."
From the boardroom, it's Madere's priority to ensure that growing food sustainably happens from the business and strategy side. That means putting an emphasis on always having productive board meetings. In order to do that, preparation among board members is key. Members typically receive materials to review a week prior to the meeting. Madere says it's critical to be well-versed in these materials before the meeting because the board meetings are all about discussion. If members haven't done the prep work, it's difficult to contribute fully to the conversation.
For Madere, her role on the board of PotashCorp is an extension of her passion for agriculture. Contributing as a board director is a chance to stay engaged and involved in a space she truly enjoys. By coming to the boardroom with a broad set of experiences and thirst to continuously learn, she was set up for success from the start. "I'm passionate about agriculture because I truly believe that agriculture can help to make a difference in improving the lives of this world's growing population," says Madere. As a corporate board director, Madere feels she can make a real and lasting impact on the industry.
In the Hot Seat with guest editor Myrna Soto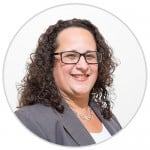 MS: It has been proven that the value of an independent director includes providing strategic guidance and perspectives to the management/leadership team. As a retired executive, how do you stay abreast of corporate governance needs, organizational trends, and adjacent competitive influences above and beyond those directly associated with PotashCorp?
CM: There are a variety of sources for the most up-to-date information on trends in corporate governance and organizational trends across industries, which come in the form of newsletters, webinars, workshops, and conferences.  As board members, we are all expected and encouraged to participate in continuing education developmental programs in order to stay abreast of trends and competitive influences beyond those associated with PotashCorp.
MS: As a member of the safety, heath, and environment committee, I imagine you are often engaged in topics related to the safety of the supply chain of food. Considering recent news related to produce supply chain and its impacts on restaurants, can you share how you and the board might be involved in crisis management scenario reviews?
CM: While PotashCorp, as a fertilizer company, is further upstream of the food supply chain, we as a board focus on both strategy and risk at the corporate level. While most of our safety, health, and environment committee is focused on issues closer to our industry, we also incorporate strategy and risk discussions as an integral part of our agendas throughout the year.
MS: What would you say is an area that boards are not focusing on enough, but should adopt as a more central focus?
CM: I think most boards talk about strategy and risk, but it's important that it be incorporated as an integral part of the discussion at each session, rather than having a session on strategy and risk once or twice a year. With the rapid pace of change in today's world, it's paramount to stay on top of not only strategic risk, but also operational and macroeconomic risks that have the potential to impact the company, the industry, and the overall strategy.
(Photo: Sheila Barabad)