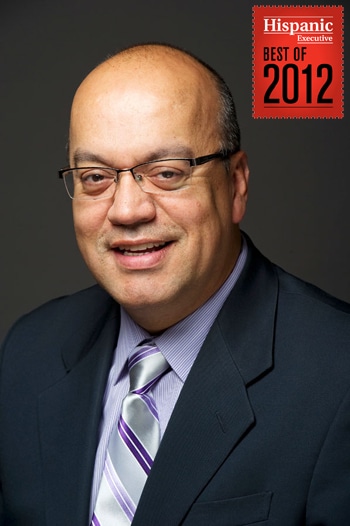 Growing up in a small mountain town called Líbano, in the central region of Colombia, the closest I came to technology was playing with remote-controlled race cars. I used to take them apart to understand how they worked. I still recall that sense of fascination; it was the same way I felt the first time I sat down at a computer terminal as a young man in New York City. My father owned a bodega and two coffee farms, and did well enough financially to fund my dreams of moving to New York, where my uncle lived. When I got to the United States, I spoke virtually no English, so I enrolled in an immersion program. After about two years, in 1980, I landed a job doing data entry for stock-market information.
That data terminal was my first real discovery of technology. I was compelled to learn how it worked. I borrowed books from the head of mainframe operations and read everything I could on the topic. Within two years, I was promoted to supervisor. I would go to college in the day and then work the night shift. (I completed my bachelor's and master's degrees in management and information systems at New York University.) When the company started to shrink, I searched for a new position and landed at BQ Cable. BQ grew and changed with the industry, and so did I.
Ultimately after five mergers and acquisitions, I arrived at my current role as vice president of IT, East Region, for Time Warner Cable (TWC) in early 2011. At TWC, we're all about connecting people and businesses with information, entertainment, and each other. I lead an IT department of about 300 people that has become, over time, more agile, proactive, and business oriented.
Fortunately I've been involved in nearly every product TWC offers—from high-definition television, to enhanced TV features, to high-speed data, and digital-phone services. Among the many achievements made by my team over the past three decades, we've strategized and implemented the first graphical user interface for a client server used by our call centers, which today is a standard in many industries.
Technology has become the support engine that helps the company push new products out. During the evolution from analog to digital cable, I've been fortunate to work on teams that have built the infrastructure that today we're using for video on demand. About 10 years ago, customers had about three channels of pay-per-view. Today you can turn on your TV, and there are hundreds of movies available, whenever you want them. You don't have to call in and order; you simply press a button and get it now. It's easy for the customer, but there are very complex technologies behind that which we are very proud of.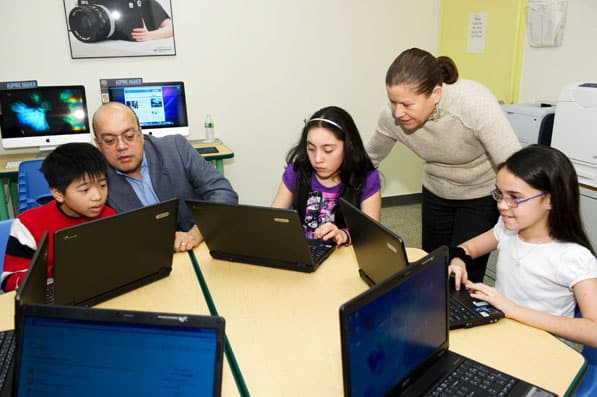 Looking toward the future, one of our primary areas of information technology growth is in business intelligence. I serve as the industry liaison to MIT; that's how I stay attuned with the latest technology. The latest trend across multiple industries is the repositioning of IT to support business growth with actionable intelligence. In the past, people have viewed IT in the context of a system and solution, but not in the context of what IT can do to help a business be more successful.
We are in the process of creating a new business intelligence group of programmers, analysts, and a senior leader, which will be dedicated to understanding the needs of the business leaders in the region, including sales and marketing. The sales team needs to know about the customer base, but we have millions of records in databases with a vast amount of information. The key to our success is in the mining of data and intelligence to make astute business decisions.
I have enjoyed my journey in cable, and being Hispanic has helped me work harder to get where I am today. It wasn't until after I moved to the States that I realized that I was part of a minority group in this country. It's important to me that others see what Latinos and other minorities can accomplish if given equal opportunities in education and advancement.
Get to know all of Hispanic Executive's "Best Of 2012" Recipients here.