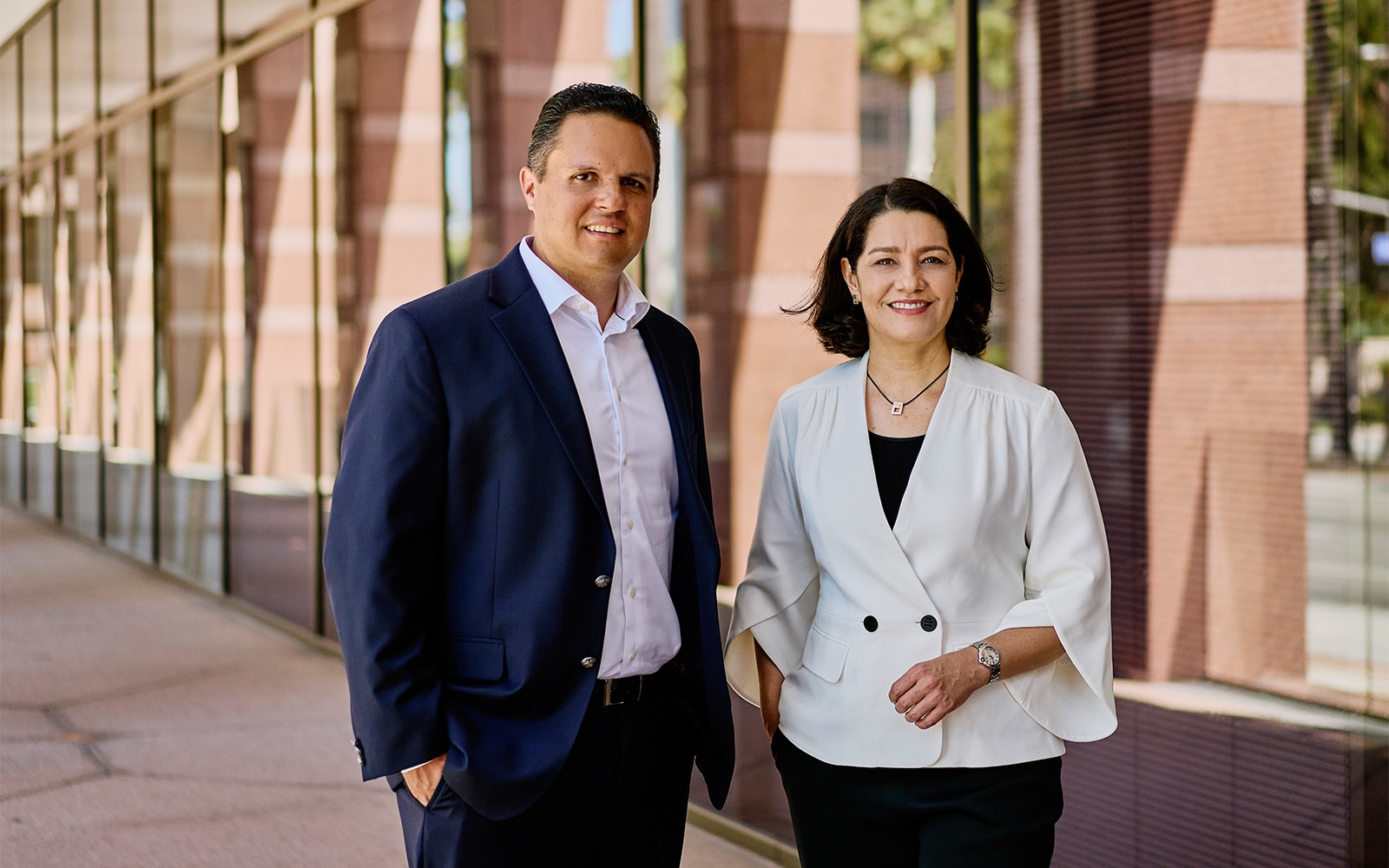 When Nelly Molina came to California Resources Corporation (CRC) as CFO in May 2023, she was also joining recently appointed CEO Francisco Leon to bring unmatched representation to the C-suite. More specifically, her appointment gave CRC the distinction of becoming the only publicly traded energy company in the United States to boast a Latino CEO/CFO team.
"Nelly and I are very unique in that we're two first-generation immigrants from Mexico who are running an energy company," says Leon, who last spoke with Hispanic Executive in 2021. "A lot of great people in the energy sector helped pave the way for both us. We're very proud of our accomplishments to date and excited about the future of this company and what we can do together."
Molina echoes her counterpart's sentiments. "This is the best time to be in the energy industry to have a direct impact on its transformation amid the energy transition," she says. "I'm very happy to be working with Francisco and the CRC team, and I'm sure that I won't have a minute to get bored."
As Molina suggests, navigating the energy transition is a top priority for CRC. The leadership team has developed a set of strategic initiatives to align the company with California's goal of achieving carbon neutrality by 2045. On top of that, Leon and Molina plan to continue heightening CRC's efforts to support local communities across its areas of service as well as diverse talent within the organization itself.
After growing up and attending college on both sides of the Tijuana–San Diego border, Leon felt immediately at home in the energy sector. "It's an industry of hard-working people that has been a really good fit for me," he says.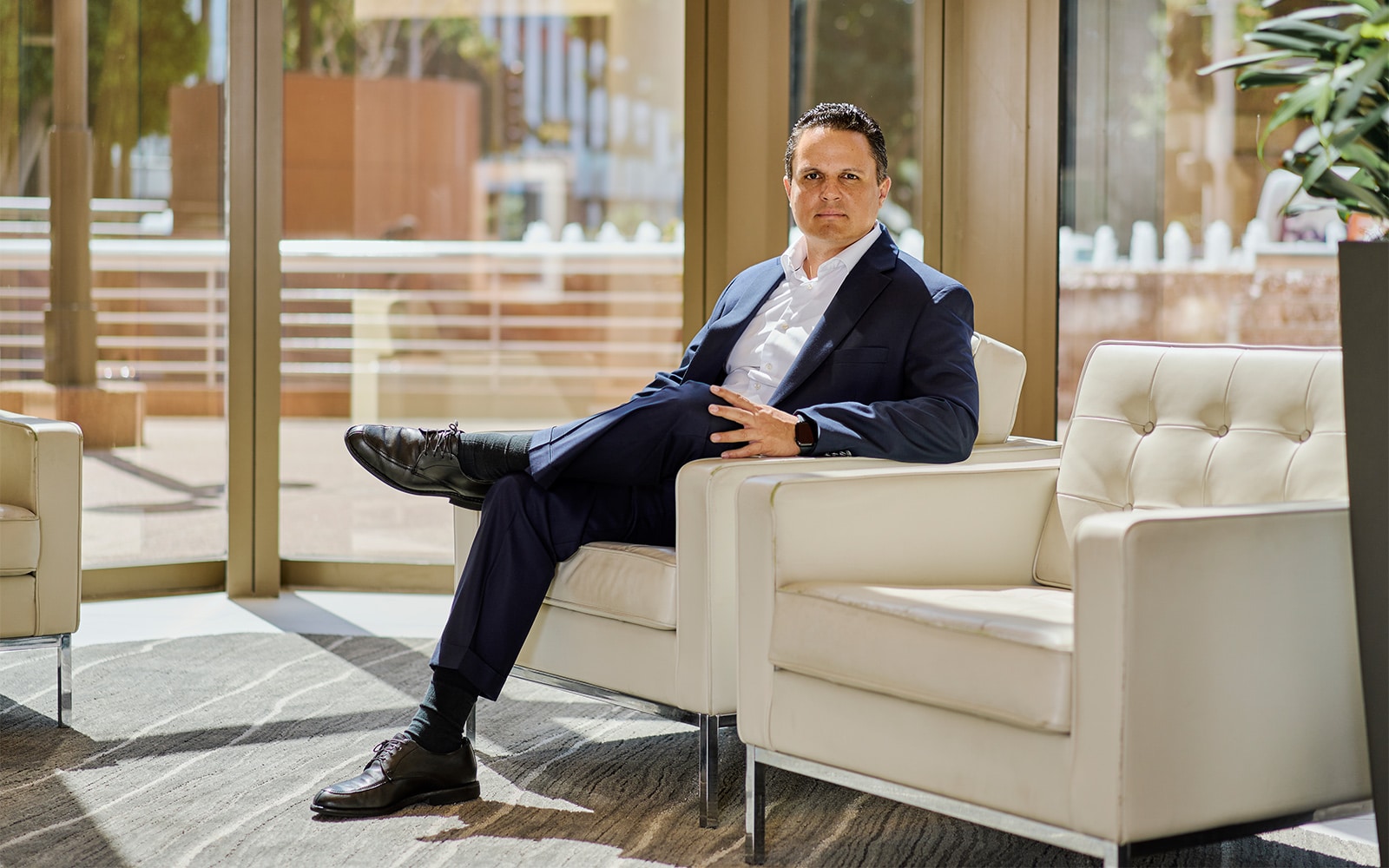 As Leon's knowledge of oil and natural gas has grown over the past two decades, he has come to appreciate the industry all the more. "Oil is a key component in many products that we rely on every day, including fertilizers, detergents, clothing, and eyeglasses, to name a few of its many uses," he emphasizes. "It's a great enabler of our current quality of life, and I'm very proud to help run a company that delivers some of the lowest carbon intensity oil and natural gas in the nation while upholding the highest environmental standards."
By the time she landed in her current role, Molina already had twenty-five years of experience in the energy industry under her belt. A native of Sonora, she spent much of her career in Mexico, where her accomplishments included building a small natural gas utility from scratch and coordinating an IPO for the country's very first energy company listing.
"That was a crucial moment in my career in corporate finance," she says of the IPO. "I enjoyed every minute of the process, and I believe it really transformed my perspective on capital markets and business in general."
Molina's success in Mexico paved the way for her to move to the US, where she connected with Leon, a fellow industry veteran.
Leon and Molina share the view that the energy transition presents an opportunity for CRC to embrace change and lead the industry—and the people of California—into the future. Leon points to two key carbon management solutions through which CRC seeks to contribute to decarbonization: carbon capture and storage (CCS) and direct air capture plus storage (DAC+S), both part of the company's Carbon TerraVault enterprise.
"Our objectives are pretty ambitious in terms of collecting as much CO2 as we can," Leon says. "CCS is primarily targeting existing industrial emissions. Our goal is to make industries in California better by removing the emissions before they go up into the atmosphere. We're transitioning some of our reservoirs, where we've been extracting oil and gas, so we can inject CO2 into them and create a permanent storage solution where the CO2 is sealed safely underground."
Furthermore, by leveraging emerging technologies and partnering with the best in the business, CRC has started down the path toward building California's first full-scale network of DAC+S hubs. In Molina's eyes, this progress holds just as much value for members of local communities as for the company itself.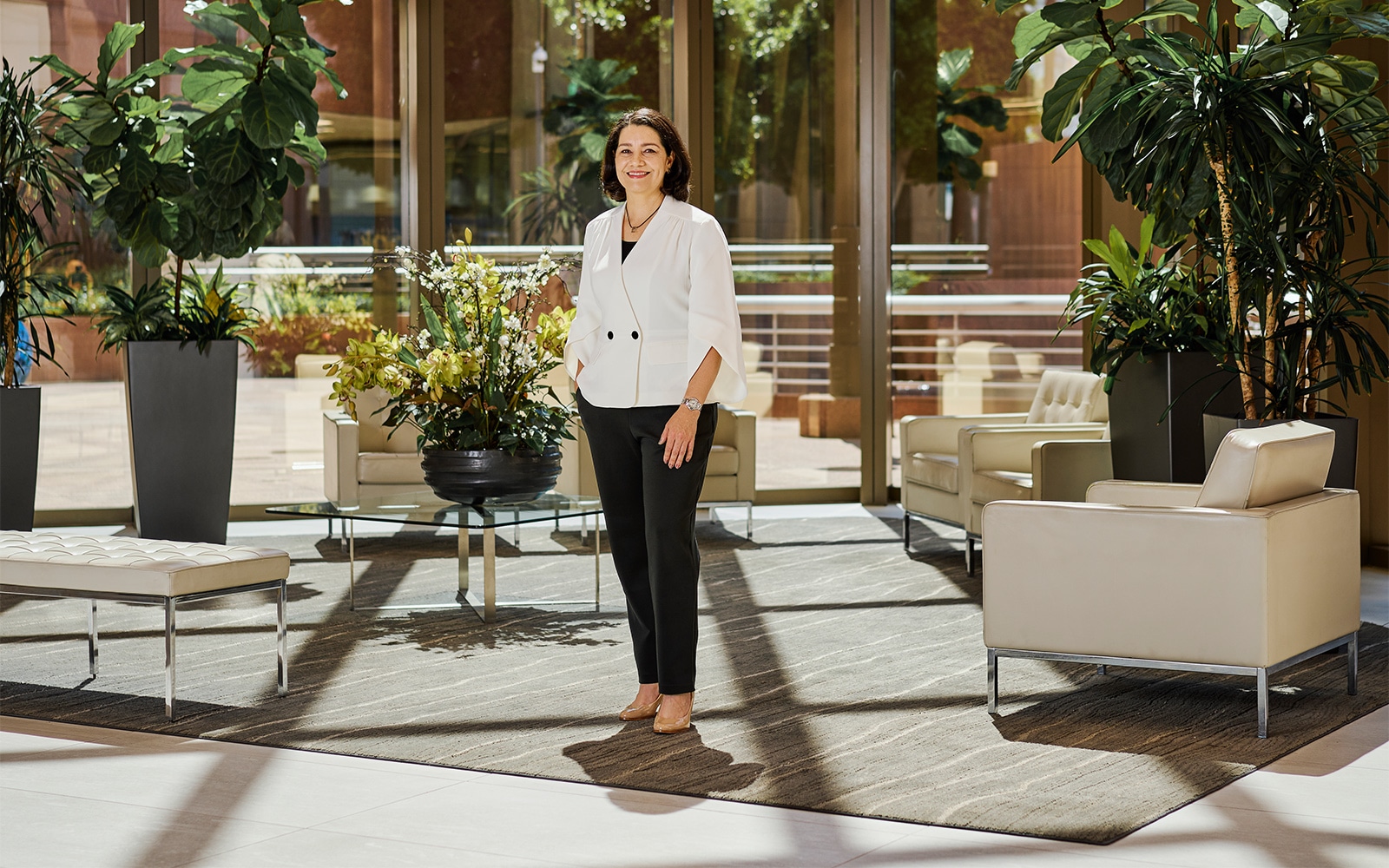 "Our goal to develop the carbon management business is also a way of protecting the environment, but sometimes, energy transition initiatives are not fully understood," she explains. "We proactively engage with our local stakeholders because we would like to support and act as a partner to the communities we serve. Our daily purpose is to let the communities know what we're doing and how they will benefit from our work."
CRC's community involvement—from keeping citizens informed about upcoming decarbonization projects to donating millions of dollars to local nonprofits and organizations—speaks to the values guiding Leon and Molina in their leadership of the organization. "Our individual values are very tied to the core values of CRC, which are character, responsibility, and commitment," she says, citing integrity as another nonnegotiable. "I've also learned over the years that being authentic and genuinely interested in people is the best long-term investment I can make."
The idea of investing in people certainly resonates with Leon, who advocates a form of investment that extends beyond compensation and benefits to encompass skill set training and overall career development. He and Molina are also striving to enhance diversity, equity, and inclusion at CRC, taking as a baseline the oil and natural gas industry's relatively high percentage of Latino workers.
"We're building a company that is a great representation of the state of California, which has a significant Hispanic population and is very diverse," Leon says. "We're emulating that by taking the right steps in our hiring process and our proxy objectives to improve our diversity. We're not only talking a good game, but also following through with actions that are actually working."
Leon and Molina have the best interests of both CRC and California at heart as evidenced by their internal and outward-facing initiatives. "We're playing a key role in the state and in the regions where we have operations, and CRC is strongly committed to continue investing in our local communities and organizations," Molina says.
"We are all in with California," Leon adds. "We're here for the long run and we're excited to help the state reach its goals."