At Aspen Dental, tooth talk sounds a lot like sports talk—people are excited about it. Passionate employees "bleed Aspen blue," says Aspen Dental's Alexis Cardona. The company's marketing strategy is being restructured to reach a larger client base, including promotions featuring NASCAR's Danica Patrick. Aspen Dental is the fast-growing dental services company in the United States, and its employees are fervent believers in its mission to break down barriers and increase access to quality dental care.
As senior vice president of marketing, Cardona is charged with spreading that mission and safeguarding the reputations of Aspen Dental's affiliated dentists during the current period of rapid growth. There are now more than 545 offices affiliated with the Aspen Dental brand—in fact, a new practice opens every five to six days.
Drawing upon his experience in building and developing global brands, Cardona aptly guides the marketing efforts of Aspen Dental Management, Inc. (ADMI), in its support of Aspen Dental-branded practices. This type of support, as well as a host of other best-in-class business support services,  allows dentists to focus on patients rather than the business side of running a dental practice.
Prior to coming on board with ADMI in 2014, Cardona spent fifteen years in brand management at Procter & Gamble. He worked in a variety of categories and positions, including global roles where he excelled at managing culture disparities, different business models, and expectations of different regions and international stakeholders. He then moved to become global chief marketing officer of Transitions Optical, a smaller global company within the health-services industry.
His diverse background in marketing management across industries and cultures makes Cardona uniquely qualified to help shape the advertising and marketing initiatives that motivate patients to visit Aspen Dental practices.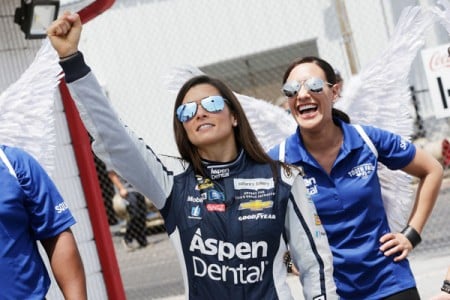 Patient-centered care is certainly not a new concept, but executing it effectively and with a marketing strategy in place is relatively new in dentistry. Aspen Dental is doing for the dental sector what LensCrafters did for the optical industry. By taking care of the entire spectrum of the business side of the company, ADMI allows its dentists to focus on the most key aspect of their  work—providing direct care without dealing with the stress of running a business. "We take care of the headaches, so they can focus on what they do best—caring for patients," Cardona explains.
The Aspen Dental brand has purposefully done things differently since its conception. ADMI partners with doctors who believe in a patient model that is built to break down barriers and make it easier for patients to access the care they need. Some examples of these efforts include building practices in underserved areas and convenient locations, as well as staying open for extended hours, including Saturdays. Aspen Dental also boasts free new-patient exams and x-rays (in most states) for patients without insurance, in addition to a variety of promotional offers including an unprecedented denture money-back guarantee. For patients in need of dentures, Aspen Dental's in-office denture labs allow patients to pick up dentures in days, not weeks. As part of its community giving-back program, the Healthy Mouth Movement, Aspen Dental offices open their doors one day per year to provide free care for people who desperately need it. It's all about lower costs, better access, and more choices for consumers—particularly those who otherwise would not have access to first-rate dental care.
Since Cardona started with Aspen Dental, he and his team have developed an out-of-the-box marketing campaign to help patients overcome their fear of visiting the dentist. "Let's face it: There aren't a lot of people who like to go to the dentist," he says, describing it as "a marketer's nightmare." Cardona, however, is more than up to the challenge.
"When your mouth isn't at its best, it affects so much more than just the smile," he says, "and Aspen-affiliated dentists truly want to help."
That's why Cardona says that Aspen Dental-branded practices make dentistry "as easy as humanly possible for consumers." Digital efforts began with the simple goal of allowing customers to quickly find an Aspen Dental practice in a convenient location close to work or  home, and schedule an appointment that works with their schedule. A user-friendly website and mobile interface allow patients to make appointments 24/7, with just a few clicks.
Going deeper into digital marketing, Cardona's team leverages search engine optimization and search engine marketing strategies to drive consumer traffic to the website and create a best-in-class navigation and appointment experience. Aspen Dental has seen the number of online patient appointments double following a complete redesign of the site.
"Everything we do, whether it's in the digital, print, or social media space, is about engaging current and prospective patients. "
The utilization of social media is also an increasingly key aspect of Aspen Dental's marketing strategy, with a goal to generate more conversations about dentistry. By leveraging its partnership with NASCAR driver Danica Patrick, Cardona's team has shown people through social media—in a totally disarming way and courtesy of Patrick's deft humorous touch—what the "taste of the future" could look like if we neglect our teeth. In the popular social media campaign for Aspen Dental, Patrick is selling tacos and hamburgers from a food truck, but she purees the food in a blender before handing it over to customers. A hidden camera captures the customers' reactions, and Patrick encourages would-be patrons to make sure they take care of their teeth to carry on chewing.
Social media has also raised awareness of Aspen Dental's community-giving "Healthy Mouth Movement" and the oral health plight faced by US veterans. Through its #Smile4Vets social media campaign, people are encouraged to submit the name of a veteran in their lives.
Yet another innovative campaign called "What Would It Take?" asks race fans at Talladega Superspeedway what it would take to get them to visit the dentist. Post-event, the campaign launches across the United States. "In my experience, people don't generally enjoy talking about visiting the dentist," Cardona says. "But we're getting people to do just that through inventive ways."
A campaign on any platform is all about engaging consumers, Cardona says, which is why Aspen Dental features Patrick in TV spots as a turbocharged tooth fairy showing how easy it is to make an appointment. "Everything we do, whether it's in the digital, print, broadcast, or social media space, is about engaging current and prospective patients," Cardona says.
Aspen Dental also aims to operate more as a software-as-a-service company and to transform business practices with an agile approach, Cardona says. His experience at Proctor & Gamble taught him how large corporations approach branding and strategy, but his experience at Aspen Dental, and as former CMO at Transitions Optical, has helped him develop a nimble approach to execution of strategy and activation.
Ultimately, Cardona remains focused on the consumer perspective at Aspen Dental, where innovative marketing strategies are changing the face of dentistry.