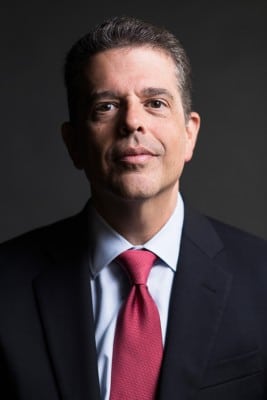 Ernesto Perez insists that everything he has accomplished in his career is owed to one fateful day at Georgia State University College of Law, when he took his first tax course. He was an economics major in undergrad at the University of Georgia, but it was while attending law school that he was trained to analyze client problems from all angles. On a whim, he took that tax course and found himself immediately drawn to the subject and the problem-solving skills it required. After that, Perez decided to take every tax course available.
Fast forward to today, and Perez has over twenty years of experience and currently holds dual roles as US CEO for Alvarez & Marsal Tax Consulting and managing director for Alvarez & Marsal Taxand (A&M) LLC, a leading global professional services firm, where he leads the global transaction tax advisory practice.
"I knew I had found my thing when I took that tax course, but it wasn't until I started working that I really fully realized that the field would combine problem solving with the ability to analyze client issues and their respective businesses as a whole," Perez says. "No day is ever the same because you have very different clients with very different issues, requiring very different approaches, oftentimes under tight time constraints."
While the CEO learned his trade at some of the world's most recognizable firms, Perez cites his family's immigrant experience as one of the most formative in preparing him for his career.
When he was just two years old, Perez and his mother immigrated to the United States from Cuba, and it was through her hard work and dedication that Perez came to understand the power and the pull of the American dream—not to mention a work ethic his mother exemplified that serves him to this day.
"My mom had a third grade education, but she didn't let that stop her. She had an incredible work ethic that is deeply ingrained in me," Perez says. "I had my first job working in an appliance warehouse when I was fourteen years old. I learned early on what a lot of people don't: there's no substitute for hard work and preparation. I have brought that same mentality and drive to the business world. This is a highly competitive environment, and my work ethic has had the biggest impact on my career."
In the 22 years that Perez has been doing tax work, he says he has never seen a demand for talent as prevalent as it is today. Because of this, part of his day-to-day requires working with A&M Taxand's head of talent management. As a whole, the firm is recruiting new talent directly out of college as well as experienced hires, but not just any talent will do. Perez says new recruits must demonstrate three key qualities: integrity, passion, and intelligence. "Without the first piece, integrity, the other two are irrelevant," he says.
"We have a very strong entrepreneurial culture that fosters innovative thought. Within that culture, integrity is absolutely necessary. We believe strongly that we are developing the next generation of leaders, and leaders must possess that character trait."
Besides being entrepreneurial, Perez says A&M's culture is reflective of the firm's core values. Again, 'integrity' is at the top of the list. To Perez, having integrity means never letting financial gain jeopardize the firm or its good reputation.  Hiring quality people means producing quality work and delivering exceptional service and value to each and every client, Perez says, but he's also hoping to foster a fun environment. "It's a simple idea: if you like what you do and who you do it with, you'll perform well," the CEO and managing director says.
"Now is the time to be aggressive and opportunistic. It may not be written in our strategic plan today or in the past, but if something is a good fit, it's what we need to do, and we are prepared to do it."
So many of these attributes can be developed, Perez asserts, especially given the hands-on nature of senior partners and the opportunities A&M offers to new recruits, including mentoring.
Being "non-bureaucratic" is important to the culture A&M wants to cultivate. Perez prefers an "open-door policy" that pairs new recruits with more senior professionals, enabling them to learn early on best practices for adding value on client engagements. "We want young professionals to enter into a distinct training program that will allow them to move up the ladder within our firm and have a career path that is clear from the start," Perez says.  "For more experienced hires who were brought up in a different culture, however, A&M is much more selective because the chance of making an error comes with greater risks to the practice and to our clients."
Moving forward, Perez and his team are interested in growth. The firm is competing with much larger companies that have been around for 100 years, and while closing the gap may not be in the immediate future, expanding is. Currently, the firm has 10 offices with a tax presence: nine in the US and one in the UK. In the next three years, the plan is to scale the core practice, adding many new hires at all levels, with the overarching goal of expanding all services.
"The focus is very specific. We're interested in organic growth, making lateral hires, and opportunistic acquisitions of practices that align with ours," Perez says. "Now is the time to be aggressive and opportunistic. It may not be written in our strategic plan today or in the past, but if something is a good fit, it's what we need to do, and we are prepared to do it."